Norway's Mohsen Bahari (6-1-0) and Bruno Carvalho (15-7-0) are facing off next Saturday night in what will take each fighter closing to a shot at the welterweight title.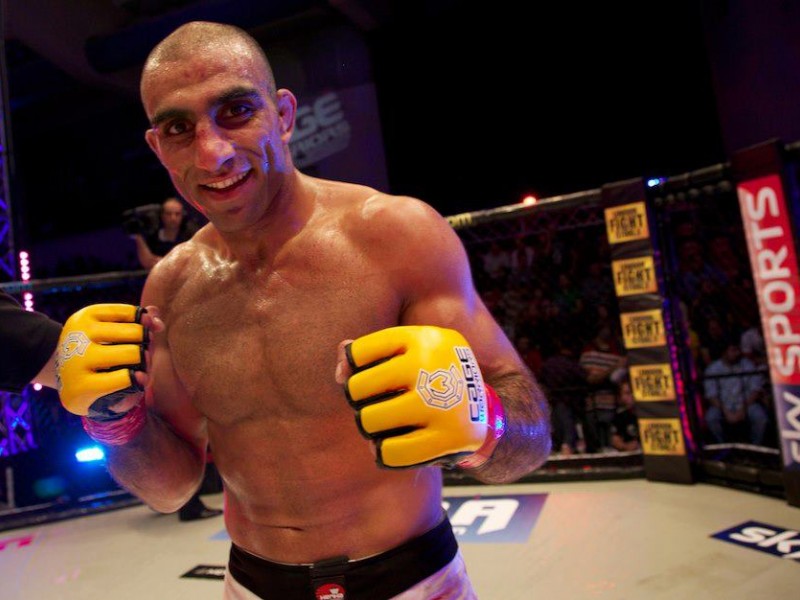 "Training is going perfect." says the Frontline Academy fighter to MMAViking.com in anticipation of his Cage Warriors 66 bout in Copenhagen. The welterweight hasn't been in the cage since beating Alexander Voltenko at CWFC 58 last August.
Bahari's prior fight was against Matt Inman in July of last year where he suffered his first defeat. "From that fight I learned that at this level, the room for error is minimal. The opponent will capitalize on the slightest mistake."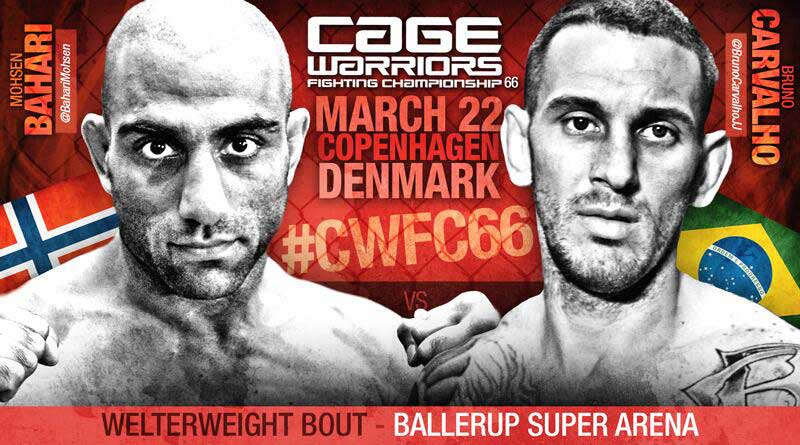 Now he will face the most experienced fighter yet in Sweden based black belt Carvalho. "Carvalho is a skilled veteran, and he is a dangerous fighter. This is a great opportunity for me." The two were supposed to meet last year, but Bahari was forced to withdraw due to injury just a week prior to the bout.
Mohsen Bahari will head to Copenhagen with training partners Jack Hermansson and Hakon Foss. "Håkon and Jacks Fights are good match-ups and I am sure that they both will finish their opponents."
"I would like to thank my teammates and coaches. Eduardo Rios, Raino Dokken, Pablo Garza, Joachim Hansen. And my sponsors Enklere valg, Tapoutstore norway and musclefactory.nu"
Stay tuned to MMAViking.com for live play-by-play, video interviews, and pictures of the March 22nd debut of Cage Warriors in the Nordics.