Denmark's Joachim Christensen (13-3) threw hands early on the feet, but ultimately it was the Arte Suave fighter that put American Anthony Ruiz (33-22) to the ground to secure a first round armbar submission at 4:47 at Abu Dhabi Warriors (ADW) 4 last night.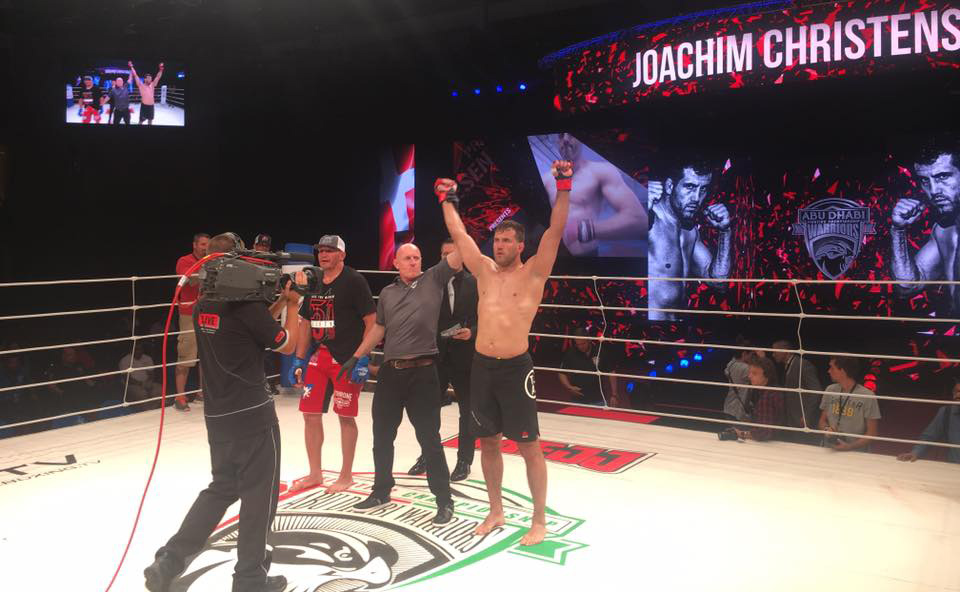 "I have worked a lot with my Thai box and, regular boxing. I thought I would try something different, and go hard from the start. So not that pretty. But 2 things there worked. My leg trip, I used that 3 times in the round, and in everyday training it never works LOL. And my ground game, that was good too." says the light heavyweight about his win over the Strikeforce veteran.
The Superior Challenge champion has now won five straight bouts, including two straight first round stoppages.
"I knew that Anthony took the fight in 2 weeks notice, so that's why I had to put the pressure from the start. But a big shoutout to him, otherwise there had been no fight. Now it's one week of, and then I'm back drilling and playing in the club, and let's see who calls me up. But first of all my mind is set for the1 of October where I I will fight in the Superior Challenge. The place where i feel like home. ?"
Christensen, who turned pro in 2007, follows up a big win over Jonas Billstein at GMC 7. Ruiz has over 50 pro MMA bouts and ads to the impressive resume of the Dane.