Dane Christian Colombo roughed up German based Jarjis Danho in Hamburg, but it resulted in a majority draw.  It was the debut fight for Godzilla and he came to fight, absorbing punches, but giving knees throughout the fight to the body and head to damage the Mountain Man.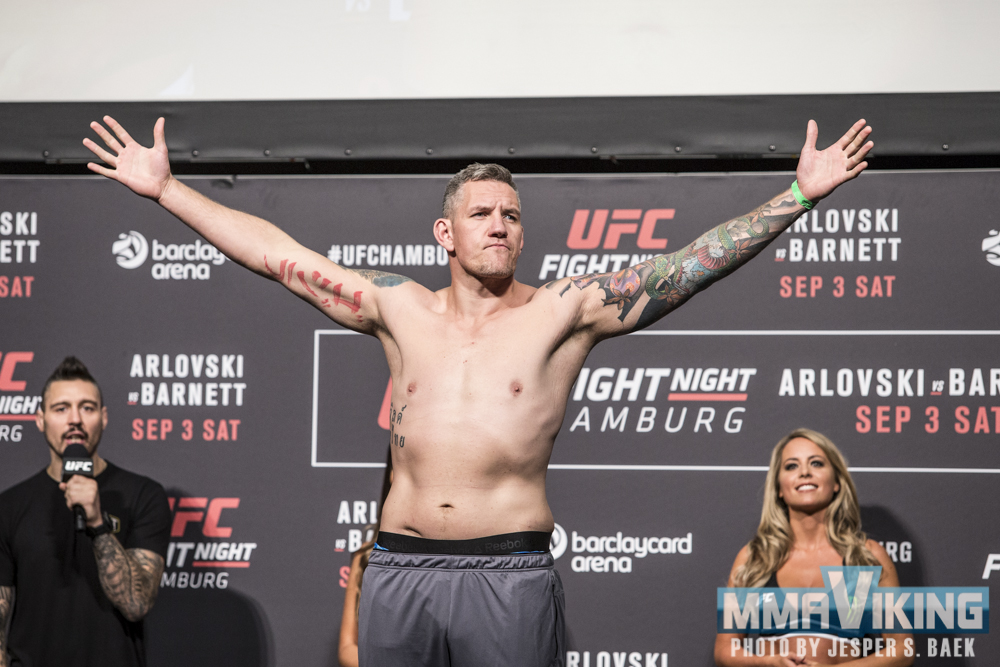 However it was a knee to the head deemed as illegal that got a point taken away in the first round.  It left Danho with a cut on the head and a short break in the bout.
The second round was all Godzilla, where Colombo uses legal knees and big ones to the body.  While the two big men are slowing down half way into the fight, it was the Dane that pushed forward.
A flurry and takedown from Danho at the end of the fight got the fans excited, but it was the Dane's fight.  Unfortunately with the point deduction, it was ruled a Majority Draw (28-28, 28-28, 29-27).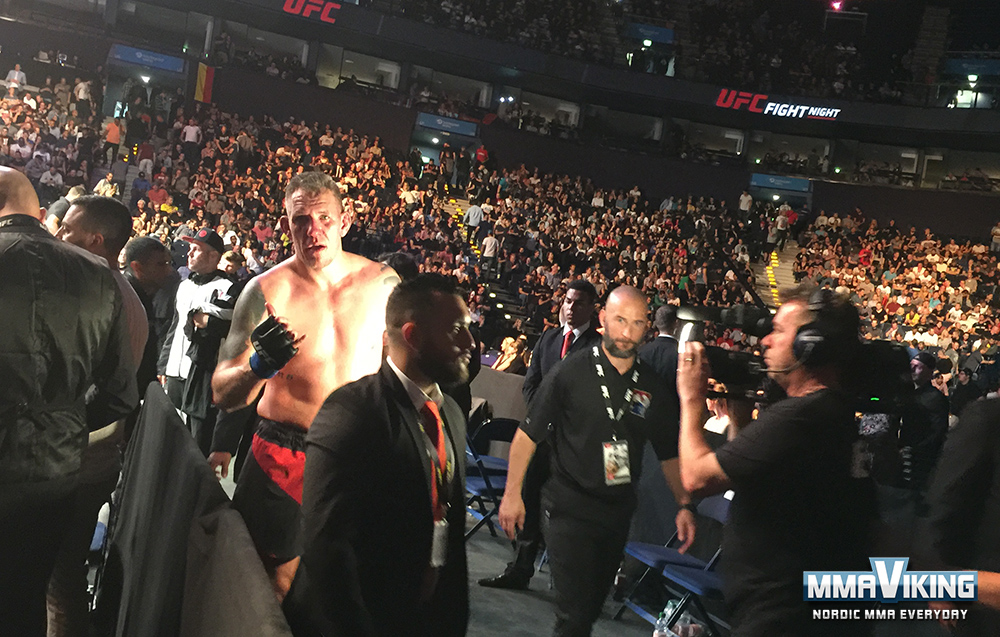 "He was a little stronger than I thought, and he didn't want to wrestle as much as I thought he would. He was a bit quicker than I thought too, and those big swings he threw – a couple of them landed but they didn't really hurt me. I knew he was going to try to grab the floor when I kneed him so it's a bit disappointing that he got the hand down. One of the judges gave me the fight 29-27. Even though I got deducted a point, it's still a draw. I just think it's kind of wrong. But don't leave it to the judges, right." – Colombo