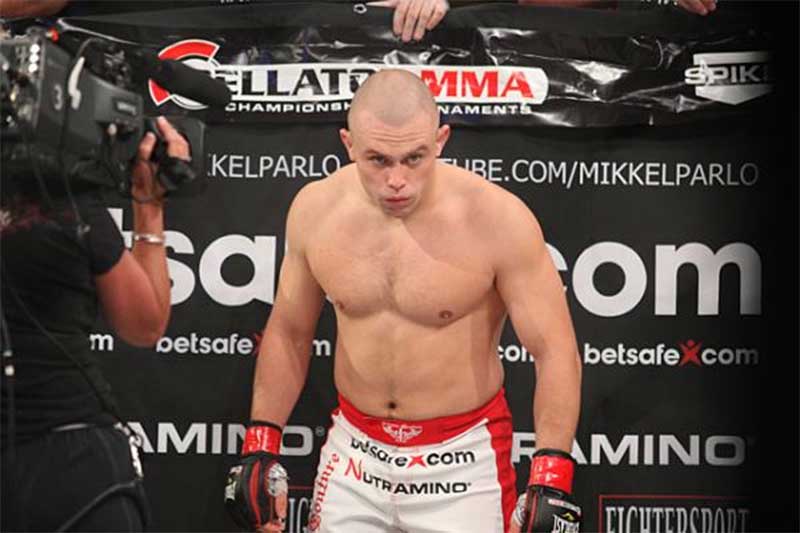 In a few short days Danish fighter Mikkel Parlo (11-1) is slated to fight Brennan Ward (8-1) at the Winstar World Casino in Thackerville, Oklahoma, for the chance to be named the Bellator season 9 Tournament Champion, and the winner of the tournament's $100,000 prize. The winner of the November 8th, Bellator 107, event will also receive a title shot against the current 185 pound king, Alexander Shlemenko (48-7) who is unbeaten since 2011.
Parlo, only 23 years of age, has earned victories over Brian Rogers and Jason Butcher en route to the Bellator season 9 tournament final. Both wins have come by way of unanimous decision. Parlo utilized his highly-touted superior striking to weather an early storm from Rogers in their September bout, then subsequently placed the former Walsh University linebacker on his back for two consecutive rounds, landing at will with heavy hands from the top. In contrast, Parlo utilized his takedown defense and impressive striking to remain standing against formerly undefeated submission wizard Jason Butcher in their October 4th semifinals bout. It stands to reason that Parlo will employ a similar tactic with Ward, who is an NCAA Division III All-American.
Ward, 2 years Parlo's elder, has had provocative and enticing words for the Dane, stating he believed Parlo had "no chance to beat me." Ward is also a talented, aggressive, striker with 5 of his 8 wins coming by way of knockout. He also posesses a strong wrestling and Judo pedigree. He has amassed 3 victories in his last 3 fights, having finished all fights leading to the tournament final, most recently laying Joe Pacheco down to slumber with a jaw-dropping guillotine choke in the second round of their semifinal bout. That being said, the November 8th bout is sure to showcase an impressive array of talent from both fighters.
Parlo has noted the skillset of Ward, but remains confident in his own humble manner, and seems politely unimpressed with Ward's trash talk, having said the following of Ward in a recent interview: "As a fighter, he is versatile and he fights with great confidence and strength. But he's not [of] my experience , and he has not met opponents of the same caliber as me."
Regardless of the outcome, it is likely to be a competitive and exciting bout, as both fighters have a solid array of skills, and a strong desire for victory, with the Bellator Middleweight title and the $100,000 tournament prize on the line.