A match between Martin Kampmann and Thiago Alves has been confirmed by the UFC for the upcoming event: UFC on FX 2 on March 3. As of yet, no other fights have been scheduled.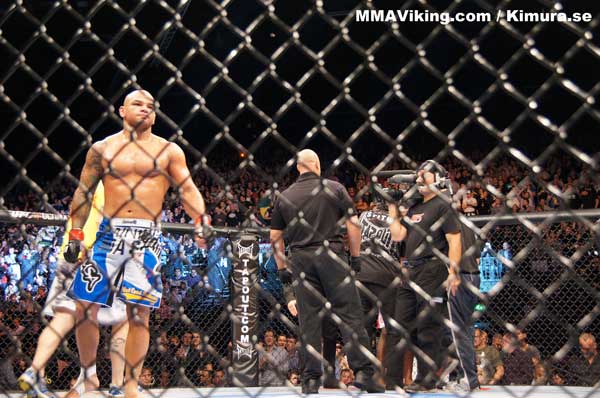 It is a crucial matchup for the two welterweights who are both looking to get back into title contention. Kampmann is coming of a win over Rick Story after losing two controversial decisions in a row to Jake Shields and Diego Sanchez. Thaigo Alves on the other hand is coming off his first submission victory in the UFC, over Swedish newcomer Papy Abedi, and is trying to work his way back up for another shot at the title.
The Dane will look to utilize his technical and crisp striking and stay off the fence while keeping the similar effective, yet more aggressive striker Thiago Alves at bay. Kampmann has a very underrated grappling game which could become a very important factor in his key to victory. Although, knowing both fighters tendencies to stand and bang, this promise to be a very exciting matchup and possible "Fight of the Night" contender.