Norway's Emil Meek (9-4, 1 NC) wants his return to the Octagon to be a big one, targeting The Ultimate Fighter 1 winner Diego Sanchez (29-12).  The two exchanged tweets, today "We already agreed to fight, UFC let me and this legend put on a flurry of violence for the crowd!" posts "Valhalla."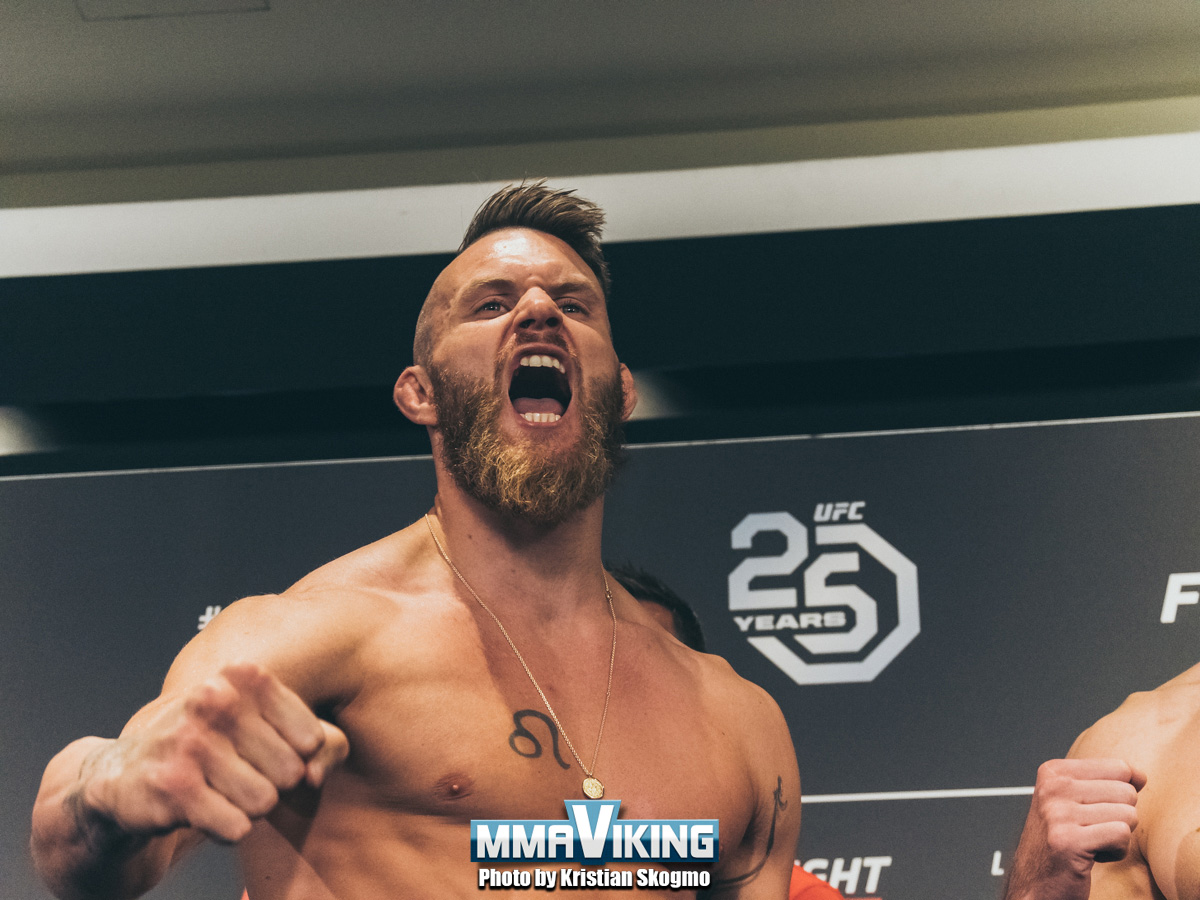 Meek is coming off of a loss to Poland's Bartosz "The Butcher" Fabinski (14-2) at the UFC Fight Night in Hamburg. 30-27, 29-28, 29-28 were the scorecards after three rounds of action that mostly saw Valhalla on his back trying to escape the grasps of Fabinski last July. It was the second straight loss for Meek in the UFC with the previous being to title challenger Kamaru Usman. The Norwegian won his UFC debut over Jordan Mein for an overall 1 win and 2 loss record in the Octagon.
The "Nightmare" has won 2 of his last 3 bouts, with victories over Craig White and Mickey Gail.  The 37-year-old wrestler out of New Mexico lost his last bout to Michael Chiesa at UFC 239 in July.
Emil would like the fight to go down in 2020.