Emil Meek won his UFC debut over Jordan Mein at UFC 206. Shortly after the win, he was met backstage with UFC interviewer Megan Olivi. "Managed to pull if off, managed to get the win, a dream come true."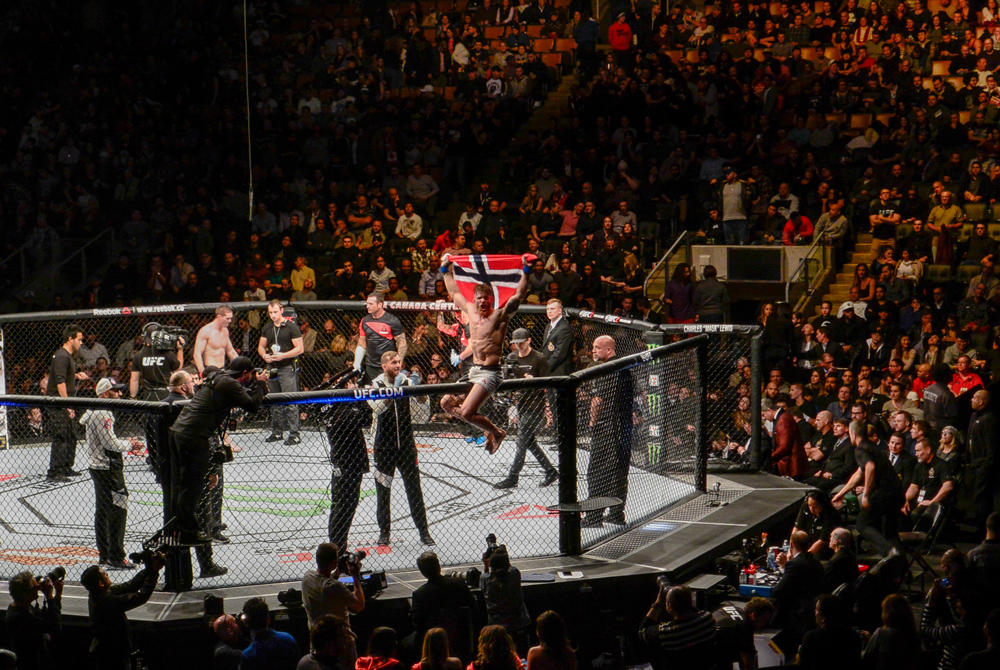 Valhalla talks about his ability to rock the experienced Canadian. "I'm a viking, I have good power in my hands" continues Meek that also used takedowns for the solid win Saturday night.
"I sprained it and couldn't get up…. we just fought through it." says the welterweight about battling through a rib injury earlier in the bout.
Much of the news pre-fight was centered around the Canadian commission telling the viking to cut his facial hair. "If my beard was stronger, I would have fought must better."
Meek already has some opponents in mind, as he talks about matchups with Sage Northcutt, Mickey Gall, and CM Punk, with his preference for his next battle on European soil.