Norwegian Kenneth Evensen (1-0) faces Tobias Harila (0-0) in a battle of pro MMA newcomers at Superior Challenge 17 in Stockholm on May 19.  "I am so excited to fight this Swedish boy." says the "Berserker" about facing "Bad Intention" in his backyard.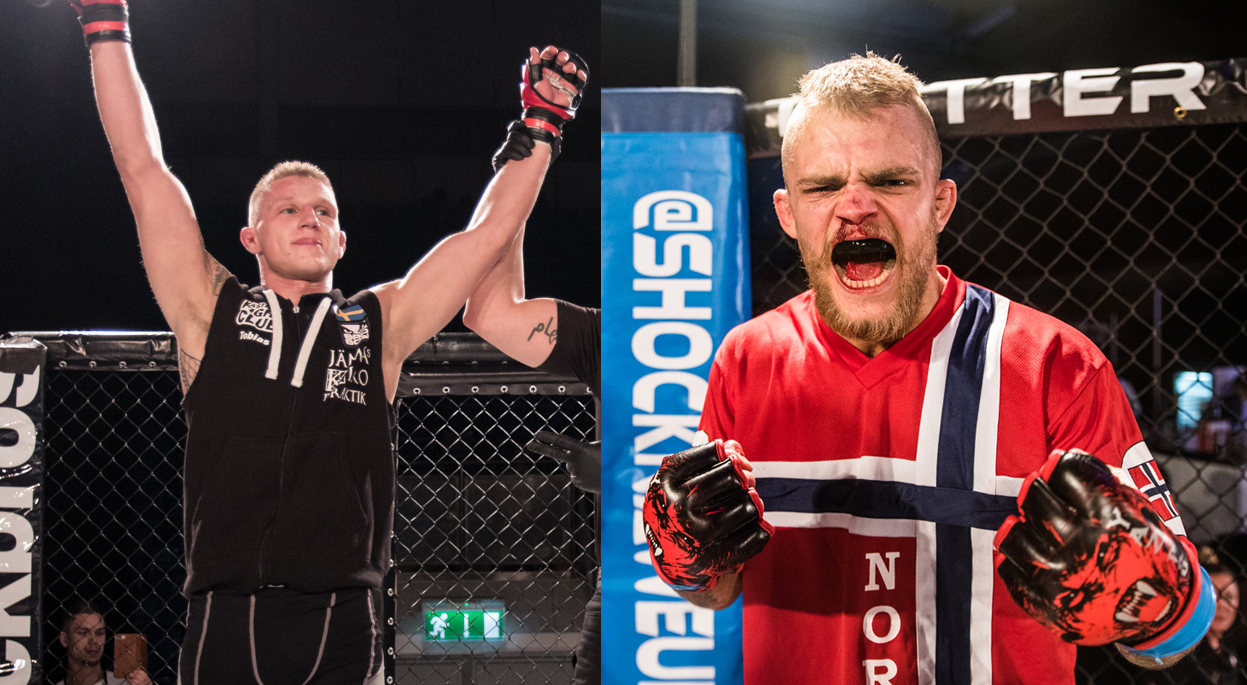 "This is my pro debut and I promise u to give u one hell of a fight!" says Harila out of Västerås Fight Club.  "I have done 30 amateur fights FOR FREE!!! Cuz Im a fighter and I love to fight. Now Im fucking getting paid to do what I love and to make money you gotta fight."
"I will entertain you and make money and knock a lot of people out!" -Harila
Tobias has represented Sweden in several IMMAF events, winning the 2017 IMMAF Asian Open Championship and the 2016 IMMAF All Africa Championship.
The Frontline Academy fighter defeated Nicholas Fielding of Mavericks MMA in the 1st round via KO that put his pro career on notice at Shock n' Awe 26 in the main event.  The featherweight with an undefeated amateur record of 4 wins and 0 losses KO'd his opponent cold, then locked up a double-leg take-down to show both impressive power and skill.
"I long after this fight with Tobias. It will be sensational."
"I am really looking forward to put on a great show for the Scandinavian fans and show them what all my training in the dark has done and how it made me." says the Norwegian to MMA Viking.

MMA Viking will be cageside to report on the 10 year anniversary event at its new location at Cirkus in Stockholm.