MMA Viking talked to Finnish featherweight Tom "Stoneface" Niinimäki (20-5) who finally got a long due deal with the UFC. Like we earlier reported, the Finn will make his UFC debut on November 30th in Las Vegas where he will battle with Brazilian grappler Rani Yahya at the Ultimate Fighter 18 Finale event.
MMA Viking: Congrats Tom! You finally reach your goal of getting signed by the UFC. How does it feel to get this big opportunity?
Tom Niinimäki: Thanks. It feels great, just awesome. Feelings and emotions are of course running high right now but I'm sure it's gonna calm down soon. We were a bit surprised that the offer came just now. There were talks that I was on UFC's watchlist but they have been releasing a lot of fighters lately so the timing was somewhat surprising.
Finns have been raving about your UFC deal. What kind of feedback have you gotten from the people and media? 
TN: Yeah, national media has been pretty interested about the deal. Phone has been ringing constantly for the last couple of days with newspapers, radio stations and so on calling all the time. And even the common Finns have expressed their excitement about the UFC signing and that doesn't happen too often over here.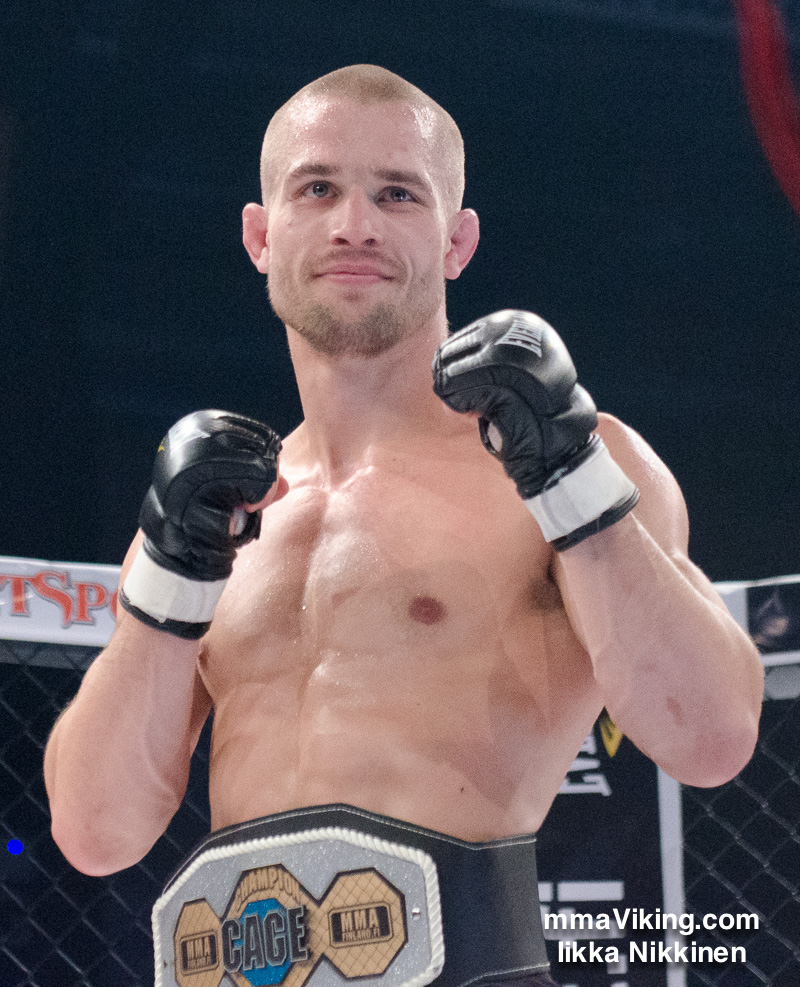 Speaking of timing. How did the offer to fight at TUF 18 Finale suit you?
TN: I had a fight coming up in November at Cage 24 so UFC's offer came in just the right time in that sense. I'm healthy and in pretty good shape already at this point. It would have been a different story if there hadn't been a fight coming up at Cage. Maybe I would have been enjoying life, having a few drinks and weighting 85 kilos and then UFC would have called and offered a fight in few weeks time (laughs). But overall I think this UFC deal came at the right time. I have beaten a bunch of pretty good fighters over the last few years. Recent wins over Beebe, Watson and few others gave me confidence that I successfully compete on the UFC level.
How do you continue from here with the preparations for the fight in Vegas?
TN: Well, first we need to get all the paper work like work visa and medical documents sorted out. As soon as that is done the plan is that I will travel to Florida to train at the Blackzillians gym and finish my camp there. I have been there couple times before and the way Authentic Sports Management (ASM) has treated me there has been marvelous. They have offered a place for me to stay in and drove me from there to the gym and back so they have really taken care of me.
What's the training like at the Blackzillians' gym?
TN: Training has been great over there. The level of competition is really high and the going gets rough at times. I sure remembered to keep my hands up when I was there the last time. The guys train hard and do heavy sparring in there but the team spirit is also great and everyone is trying to help each other. There should be plenty of suitable sparring partners for me: JZ Cavalcante, Luiz Buscape Firmino, Miguel Torres and so on. The coaches at the gym are top notch too. You got specialized coaches for boxing, judo, BJJ, kickboxing and so on. And I need to say few nice words about coach Mario Sperry too (Editor's note: Sperry has left Blackzillians since). Sperry's coaching was excellent in every way when I was there on training camp last time. He is a really knowledgeable and experienced coach who's grappling style is well suited for MMA. I even used couple of the tricks that I learned from Sperry in my last fight against Walel Watson at Cage 23.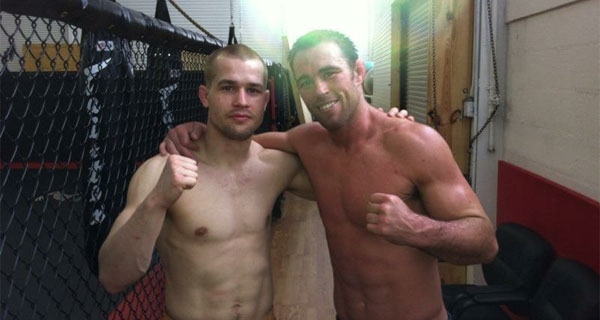 How has the training gone lately at the FinnFighters Gym in Finland?
TN: Training has gone very well. We have been grinding hard every day with the FFG guys. Especially Tipi Hirvikangas (7-2 bantamweight, ADCC Euro champ) is a very valuable training partner for me as he pushes me to get better every time we train. I have focused more on training and doing things like a professional athlete for the last three months while working at the door considerably less than what I used to.  I got couple of shifts left at the club but that's about it for now. Big thanks to my employer who has let me to take time off and choose my own work schedule.
You're facing experienced grappler Rani Yahya in your UFC debut. What are your thoughts on the opponent?
TN: Well, I know the guy by name and I have seen couple of his fights. Obviously he is an accomplished grappler and high level jiu-jitsu player. He has won his last three fights in the UFC which isn't an easy thing to do these days. I know his strengths but I also know my strengths. Yahya is definitely dangerous on the ground but I'm not afraid to grapple with him. I have grappled with world class guys before and even beaten some of them. You can't be scared of something your opponent might do. Things will go sour real quick if you get scared and too careful in the cage. But anyways this is MMA, not submission wrestling. This is definitely not an easy match up for me but I think it could have been worse also. I had a fight coming up with Mike Corey who is a tough grappler so my training was already tuned for a grappler opponent. I will play with my strengths in the cage and we'll see how it goes.
Who will be your cornermen at the TUF 18 Finale?
TN: My long time friend Jussi Rauhala will definitely be in my corner like he always is. In addition to him there will probably two coaches from Blackzillians in my corner but I can't say for sure yet who exactly those two will be.
You will make your UFC debut at the "main house" Mandalay Bay Casino in Las Vegas. Any thoughts on that?
TN: Yeah it's going to be the bright lights of Vegas straight away. I'm excited about it. I'm a pretty experienced fighter and fought in many different venues but I'm sure the UFC experience in Vegas will be something totally different. My goal is just to perform at my own level.
And shout outs go to?
TN: Thanks to all my training partners, coaches, FinnFighters Gym, ASM, fans and supporters. And of course to my sponsors too: Leijonakasino, Vilperi, CloudCutsCoop, Kiropoli, TYA schools. Check out Macaco Branco's webstore for my signature "Stoneface" apparel!
Tom "Stoneface" Niinimäki's Road to UFC by MikeFightPromo

Stay tuned for more news on Niinimäki's preparation for his UFC debut and the latest updates straight from Florida and Las Vegas.