FightSport.fi reported earlier today that Finland's Timo-Juhani "Tipi" Hirvikangas (6-2) will meet  French veteran Johnny "Fenix" Frachey (16-9) in the main event of Fight For Glory event. The bout will take place at catchweight of 65 kilos (143 lbs) . Fight For Glory is a new Finnish promotion that will hold it's first event on the 6th of April at the Caribian Arena in Turku, Finland.
Hirvikangas comes to this fight fresh off an impressive win at the Cage 21 where he heelhooked Ukranian Evgeniy Odnorog (9-1) in 50 seconds. The Finn has usually fought bantamweight but  Hirvikangas plans to fight also in May so the higher weight limit for this fight is a good thing. Hirvikangas is known for his killer leg locks that have won him besides several MMA bouts also three times the ADCC European trials but this time the Finn believes get will get a chance to show his striking skills.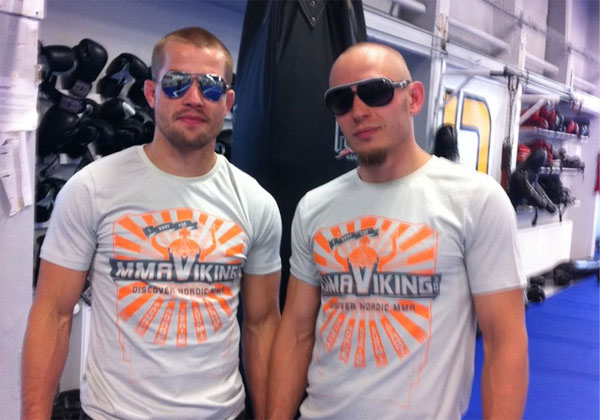 "Tough enough bloke I guess. Stylistically he is one of the most difficult there is. Big and strong guy who is good in the clinch. I think we're going to slug it out on the feet since even Jerry Kvarnström couldn't take him down. There's no way this will end up being a boring fight. It's going to be main event worthy scrap for sure" commented Hirvikangas.
Frenchman Johnny Frachey is no stranger to the Finnish fighters and crowd. Frachey has fought three times in Finland before, going 1-2. Both losses were to top dogs as he lost to Niko Puhakka at lightweight and to Tom Niinimäki at featherweight. In his latest bout on Finnish soil, Frachey was able to outstrike featherweight Jerry Kvanström in September of 2012 at the Turku Fight Night.  During the last two years Frachey has competed with great success and gone 6-1 in his last seven bouts with the lone loss coming in the hands of Hirvikangas' training partner Niinimäki.