Glenn Sparv (11-3) has booked a high profile bout with the Pacific Rim Organized Fighting Championship (PRO FC). The Finn will take on Korean MMA star Cha Jung Hwan (11-6-3) for the 1st ever welterweight PRO FC championship belt. "Some Korean guy, very well rounded. He had some tough fights and good wins and seems like his is trying to take MY belt." says Sparv to MMAViking.com about the new matchup at Pro FC 10.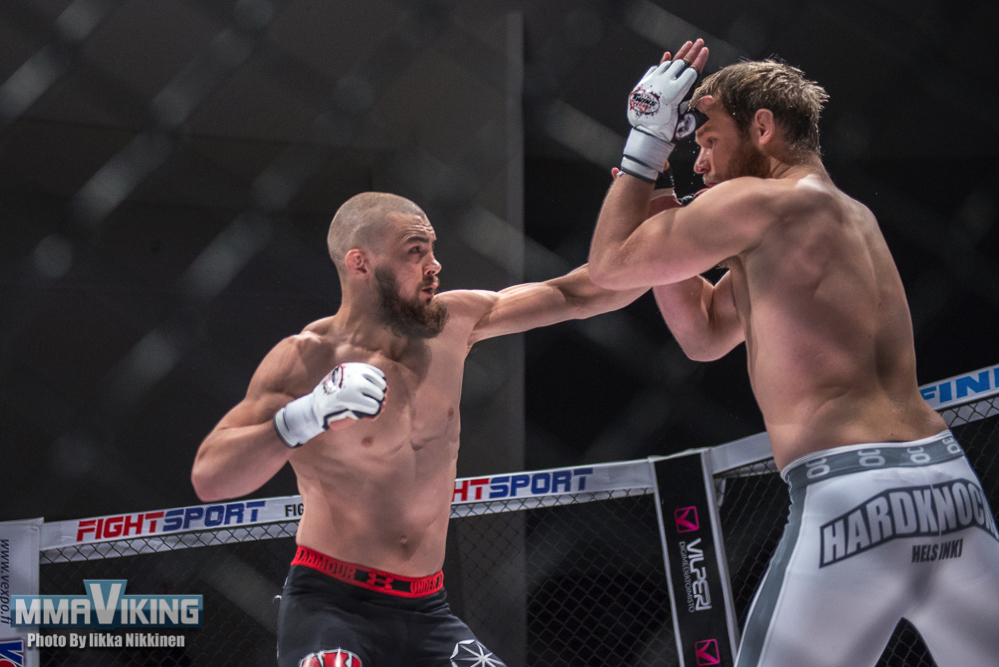 The bout will be in Taiwan and going down on May 9th. The PRO FC organization that is making a comeback, since they haven't put on a show since May 2014 with PRO FC 9.
"I´m preparing for a 5 round war, but don't see it going 5 rounds, no way, it will be stopped before that, who the fuck wanna be in that cage for almost half an hour?" says Teddy Bear about the championship length bout of 25 minutes.
Cha is nicknames "Stone Cutter" and last fought at Rouad FC back in November. His last loss was in 2012 against Roan Carneiro. In his career he has beat such notables as Igor Gracie and Ryo Chonan.
Sparv is riding a four fight winning streak. In his last bout, he beat up a Chen Lhong Sing Prasert in the first round in February in a no weight limit, Pride rules bout. The AKA Thailand based fighter defended his CAGE title versus Johan Vanttinen back in November. He is ranked #5 in the Nordics by MMAViking.com.