Alexander Gustafsson (18-6) is ready to return to competition.  His first step back will be at AK Fighting Championship 3 on December 11 in a no-gi grappling fight against another Swede in prospect Anton Turkalj (3-0).  "I want to start with this. I got submitted in my last fight and I have trained a bit with Anton so I see this as a nice sparring session. A way for me to develop my ground game and maybe get some fight nerves going again with a show and audience." says the Mauler.
"I think I have about five or six fights left on the contract but I take it one day at a time." reflects the Mauler that has been in talks for a return to the UFC's Octagon, but taking it slow and focused on the upcoming event that he is also involved as part of on the business side.
"I'm in a no-mans land and I don't know whether I'll be back (in UFC) or not."
"May the best man win. I'm really looking forward to it and I'm really anxious to see what my nerves will be like. It's one of Europe's biggest promotions, no doubt but it's not the UFC. But to step in and feel the cameras, lights, music and the crowd." says the Allstars Training Center fighter that hasn't fought since his submission loss versus Anthony Smith in Stockholm in June.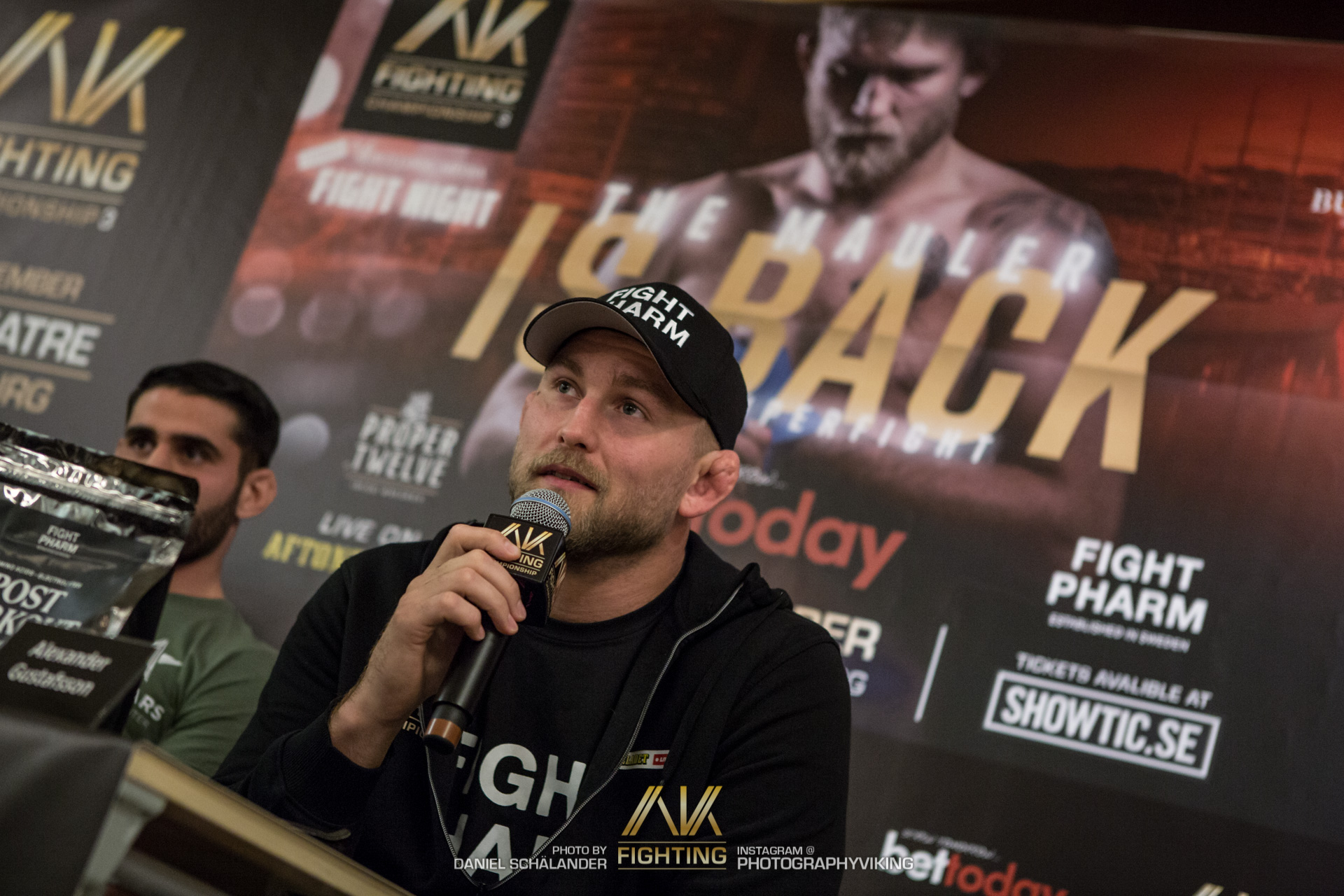 "AK Fighting Championship is one of the biggest organisations in Sweden and it's wonderful to be a part of this and to see how far Swedish MMA has come. And since I don't know what my future holds at the moment it's a way for me to give back to the Swedish fans and to be a part of a platform like this is huge for me. And I get to do it on my terms in grappling and feel it out feels great. It feels good to be back here again, I definitely miss it and it will be amazing to see all the fans and Gothenburg is my home too."