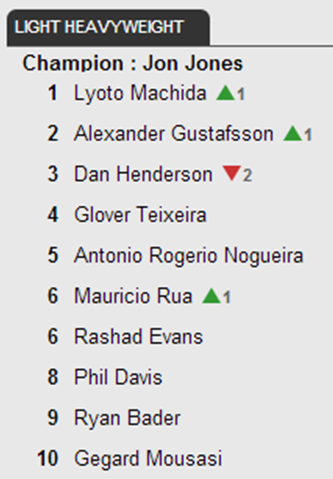 Recently launched UFC fighter rankings have been updated after last weekend's UFC 157.
With Dan Henderson dropping a decision to Lyoto Machida, Sweden's own Alexander "the Mauler" Gustafsson moved up one spot and is now the number two challenger behind Machida. However UFC's Dana White has said that winner of April's Gustafsson vs Mousasi bout will probably get the next title shot over number one challenger Lyoto Machida.
Another Nordic fighter on the UFC top ten rankings is Denmark's Martin "Hitman" Kampmann who takes the seventh place on the welterweight ranking. The Dane was on a impressive three fight win streak before he got knocked out by top contender Johny Hendricks at UFC 154.