Abdul Hussein (3-0) extended his pro undefeated record as he stopped Russian Ilkhom Aliev (1-2) in the first round at Cage 40.  "ABBA" will now step-up to face an experienced Yari Orsini (8-2-1) at Cage 41 on November 25 at the Helsinki Culture House.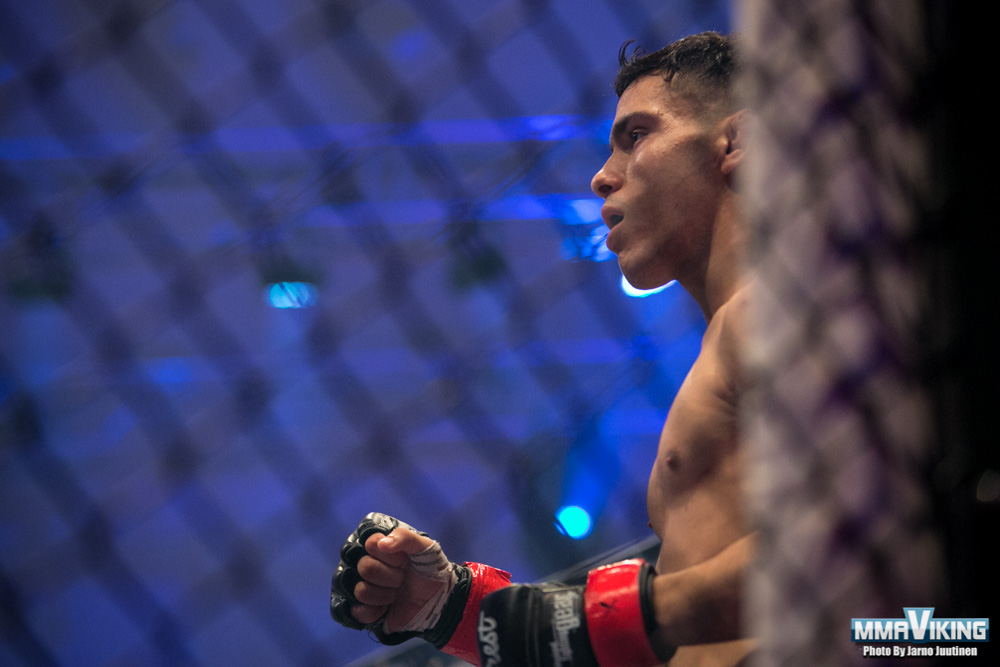 The IMMAF world champion Hussein has stopped all three of his opponents since turning pro. The 20-year-old Finn will face the 30-year-old Orsini who has also fought at bantamweight and has managed to pile up an impressive record of 8 wins of which 5 by knockout, 2 losses and 1 draw.
"Hussein is a smart, calm guy and very respectful towards his opponents, so I respect him as well. I'm sure our fight will have a lot of flames and I hope the better man wins. I don't really care for strategies, since they tend to be forgotten in the midst of battle, but I always come ready and prepared for anything and look for the knockout" says Orsini.
"We'll stand up for a while and I'll finish the fight with a choke." – Hussein
"As amateur I faced the top fighters of the world and beat them all. In tournaments I had to fight four days in a row and had to win them all. I could not have even one bad day. Now as pro all I have to do is fight on one day – I can do one good day anytime. As amateur it was 3-minute rounds and some fighters held up with me, but now it's 5-minute rounds and all of them break when we're fighting my fight" says Hussein about the matchup.