Swede Jack Hermansson captured Cage Warriors gold on 'Super Saturday' by dominating and eventually finishing Jack Paraisy.  "It feels great! You have a goal and you reach it… that's the best feeling in the world." says the Oslo based fighter to MMAViking.com about the recent win at The Forum in London.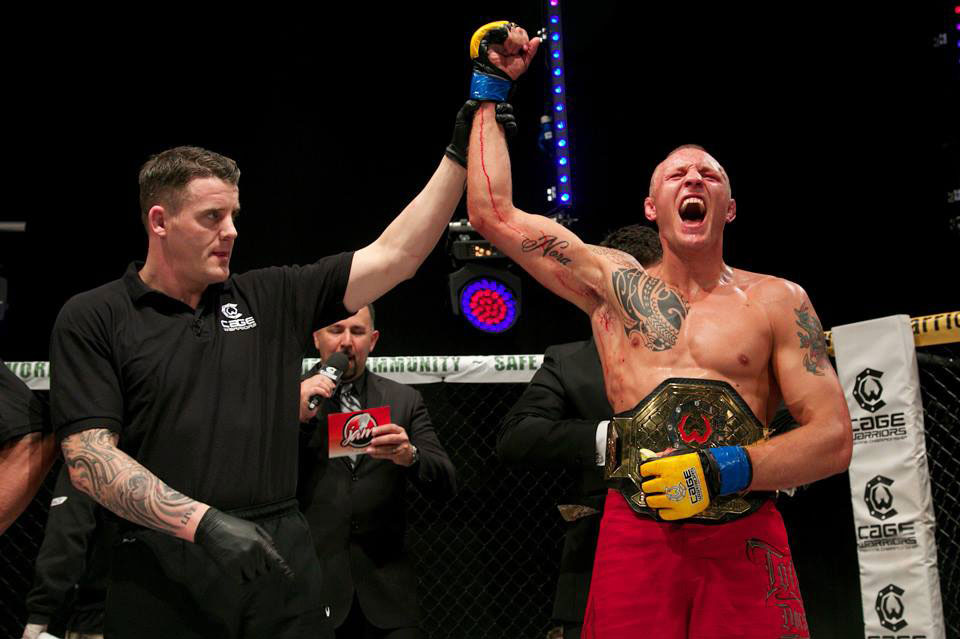 Norway's Frontline Academy fighter has quickly turned around his MMA career after dropping his only match in 2012 and 2013.  The Joker has won three straight fights in 2014 highlighted by capturing the vacant Cage Warriors title over the Frenchman that came into the fight with an impressive 14 wins and 3 losses.
"I'm getting a lot of good tips from all my training partners and my boxing coach but what have developed me a lot is that I'm not afraid to experiment and try to put my thoughts in to action. I love to make up my own things." says the quickly evolving fighter that was once more known more his wrestling ability.
Looking back, the 26 year old realizes he has taken his career to the next phase after recent struggles with Bellator, where his 5 fight winning streak to start his career came to an end.  "I learned a lot about myself, how I work mentally and how I should think before a fight. And I think I'm getting better at putting together good training camps."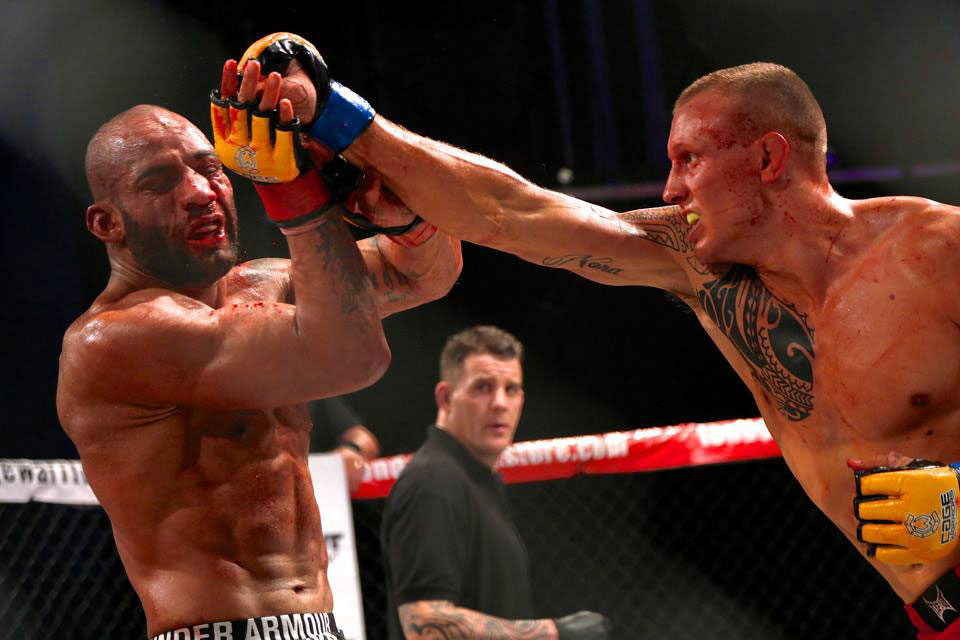 "Now it is time to defend it too!" says the middleweight that now boasts an 8 win and 2 loss record.  "There are a lot of skilled fighters out there and I'm ready to face who ever they put me against."
"I wanna say thanks to my girlfriend for her amazing support and also to everybody at frontline academy and my sponsors tapoutstore.no and enklerevalg.no" says the champ.