Janne Elonen-Kulmala (15-5) will face Brazilian Heliton Dos Santos Davella (15-6) at M-1 Challenge 82 at the Hartwall Arena in Helsinki.  The fight card takes place on August 5th 2017 at the 13,000 capacity Hartwall Arena.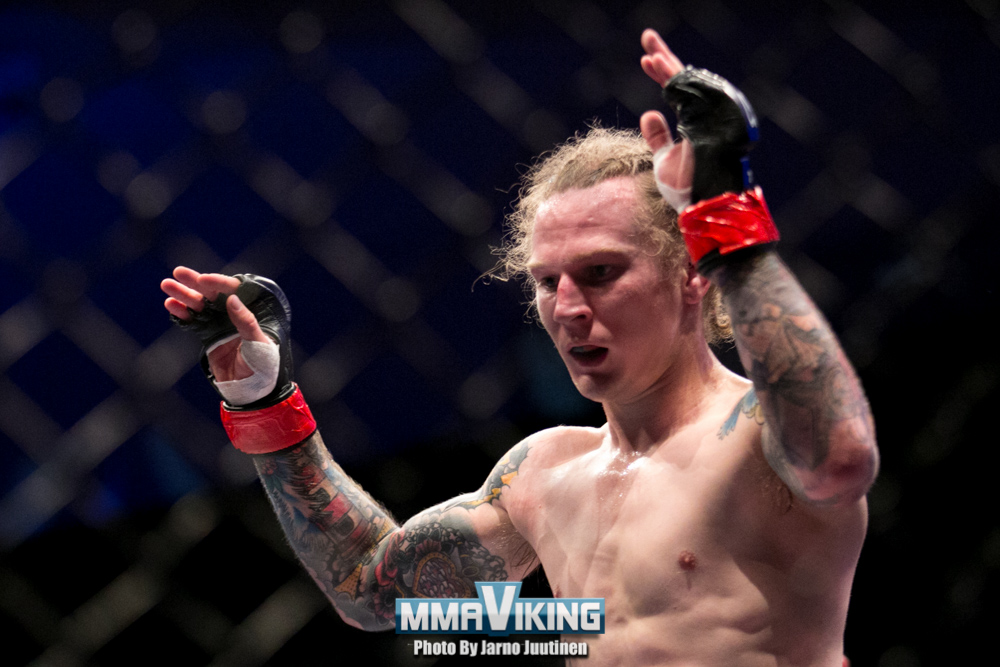 Elonen-Kulmala lost a split decision to Diego Silva (8-2) at CAGE 39 in his last fight. Jamba had an amazing 11 fight winning streak started in 2012 come to an end with this last bout. He will look to start a new streak.
Davila has an 11 fight winning streak of his own from 2012 – 2015, and comes in with an impressive 15 win and 6 loss record.  The bantamweight is also coming off a loss in his M-1 debut, where he lost by punches to Emil Abasov in April.
The Espoon Kehähait fought on the M-1's only card in Finland back in 2008. Elonen-Kulmala beat Nicklas Bergman at M-1 Challenge 10 in just 20 seconds by KO.