Johan Vänttinen (12-5) was one of the busiest fighters in the Nordics, recently taking five fights over a one year period. Looking back, the 25 year old says "Overall, I'm really happy about it" to MMAViking.com. "4 fights, 3 wins, 1 loss in 2014" he says in a recent visit to Stockholm.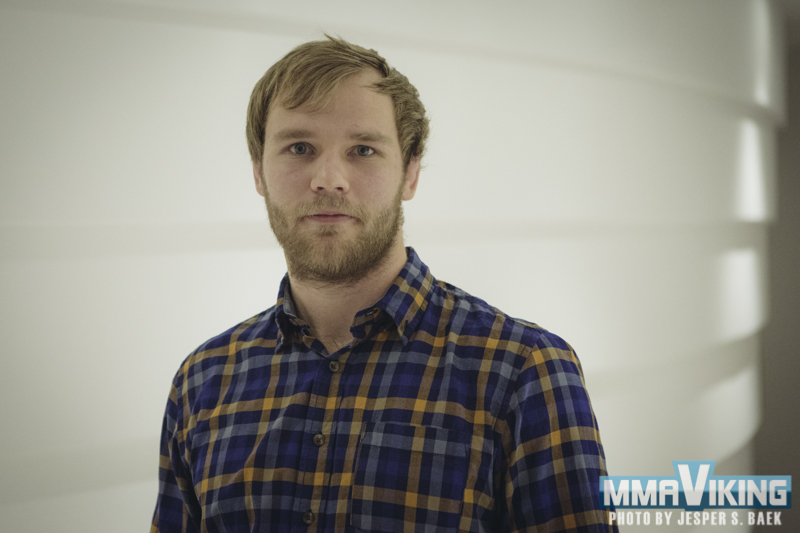 Three of his recent battles were over prominent Finland opponents, first taking out Olli Jaakko Ditto from Team Botnia Punishment in April by TKO at Cage 26 and then an all out war versus Juho Valamaa from FinnFighters Gym in what MMAViking.com voted as Nordic Fight of the Year 2014.
His winning streak however ended in his Cage 28 bout in November, his most recent outing against the Cage title holder in Finn Glenn Sparv.  The 15 minute back and forth had the strong Thailand based fighter taking control and using his wrestling to keep his welterweight belt.  "It was really hard, and showed we are best in our weight class in Finland" says Vänttinen about the bout.  "Sometimes it doesn't go your way" says the Hardknocks Helsinki fighter, that tried his best to find a way to win against the very "physical" Sparv.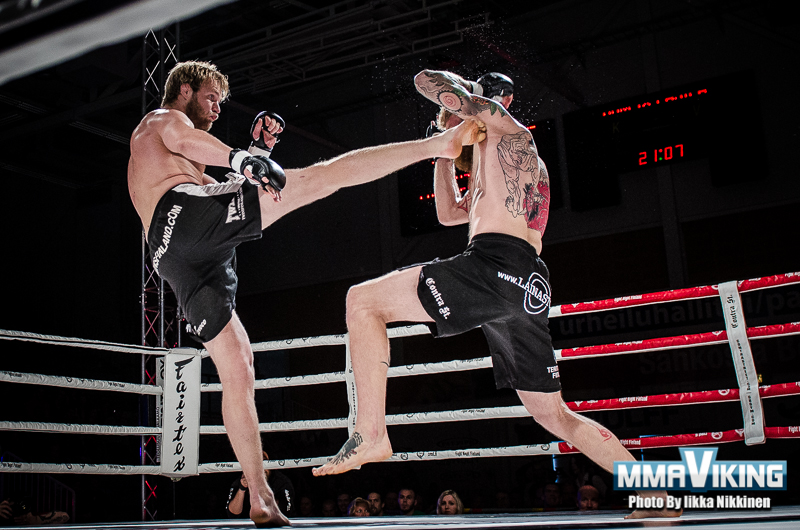 Vänttinen is now focused on fighting and training full time at the newly developed Hardknocks Helsinki fight team.  "We are a fully professional team with professional coaches and training partners. Everything is going better."   The fighter is looking to keep developing during this time, as other members of the pro team, including his older brother Marcus takes fights on the upcoming Cage 29 card on February 28.  "I focus on technical training now, and I am improving in every fight."
"When I come back you will see me better and stronger than ever" says the Finnish welterweight, who says he is now aiming to find a fight in March or April.