Rumble Sports Jonas Mågård (4-3) is riding a three fight winning streak, and looks to make it four as he will take on Nepomuk Minarik at MMA Galla on March 4th in Odense, Denmark.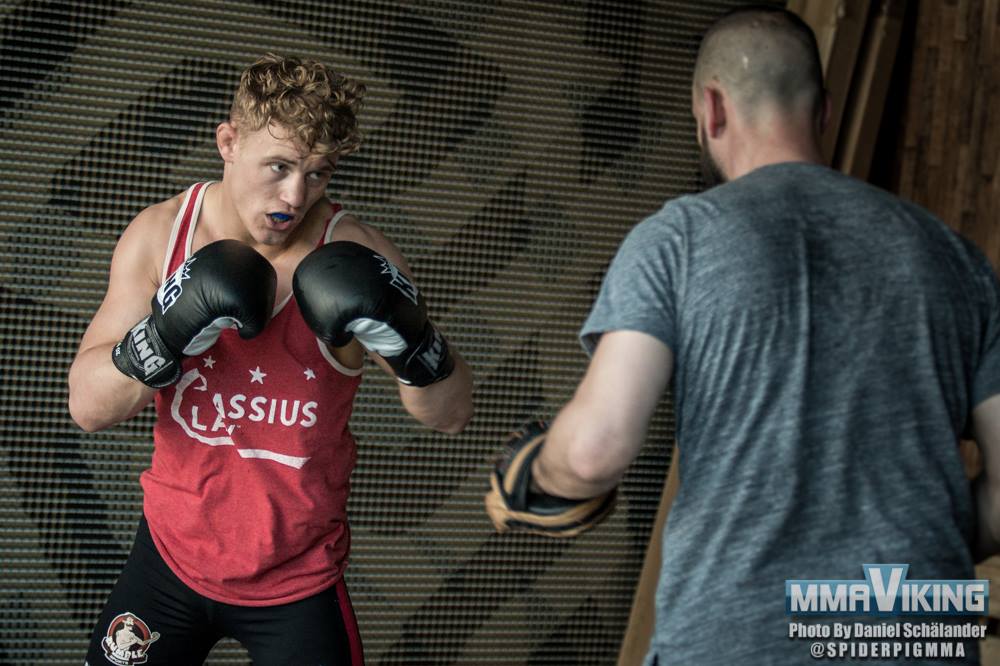 "It's nice to have entered a winning streak again. It is good to see positive results from all the hard work." says the newly awarded purple belt that rebounded from three straight losses before getting three straight submissions. "I feel I am a total deferent fighter since my last defeat a year ago and will be nice to come in and prove it in this fight. I can't wait."
Minarik has two triangle submission wins, but is now on a two fight losing streak. "This fight is good for me because my opponent is a good grappler and that is where I had some problems with in the past, so I see it as a good way to test myself" says the Shark about his German opponent.
"The club without Tue is not the same and I have to just get used to it because he was a big part of the energy in the club!" comments the bantamweight about the gym that is now with the recent departure of head coach Tue Trnka.