It's been an unprecedented September for Finnish MMA, as first Katja Kankaanpää captured gold with Invicta and Tony Tauru won the Cage Warriors belt. Both Finnish fighters hit their 10th professional win, submitted there opponents in championship rounds, and secured international titles for the world to see with major promotions.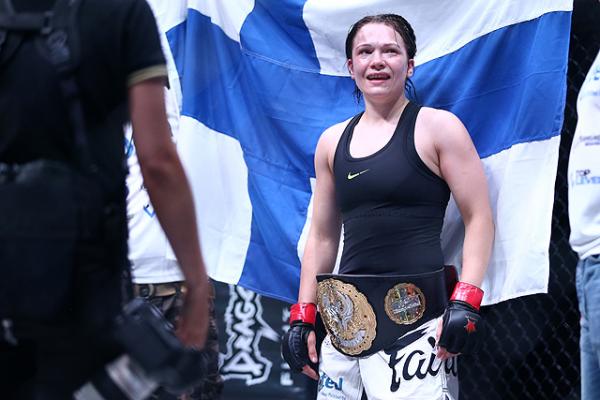 While most of the talk about women's MMA surrounding first all-female "The Ultimate Fighter 20", Kankaanpää grabbed the attention of the 115-pound weight class with an impressive come from behind win at Invicta 8 to highlight the best female outside of the UFC clutches. Killer Bunny (10-1-1) showed heart in a battle with a tough and gritty Stephanie Eggink (4-2), where the American won rounds early and came close to finishing the Finn with submissions.
But Kankaanpää showed no quit, as she came out in the fifth round aggressive as always. While having trouble with takedowns that left her on top in full guard, open to triangles and arm bars, Kankaanpää last takedown was different and with urgency for the belt. The Finn got on top after 20 minutes of and went straight to a D'arce and with a killer instinct tightened until Eggink was forced to tap and give up all hopes of hanging on to a decision victory.
The vacant Invicta bantamweight title was won by Kankaanpää at Municipal Auditorium in Kansas City, and for the first time in front of a more global audience as the event streamed live on UFC Fight Pass. It was Kankaanpää at her best and the first ever Invicta belt for any Nordic fighter.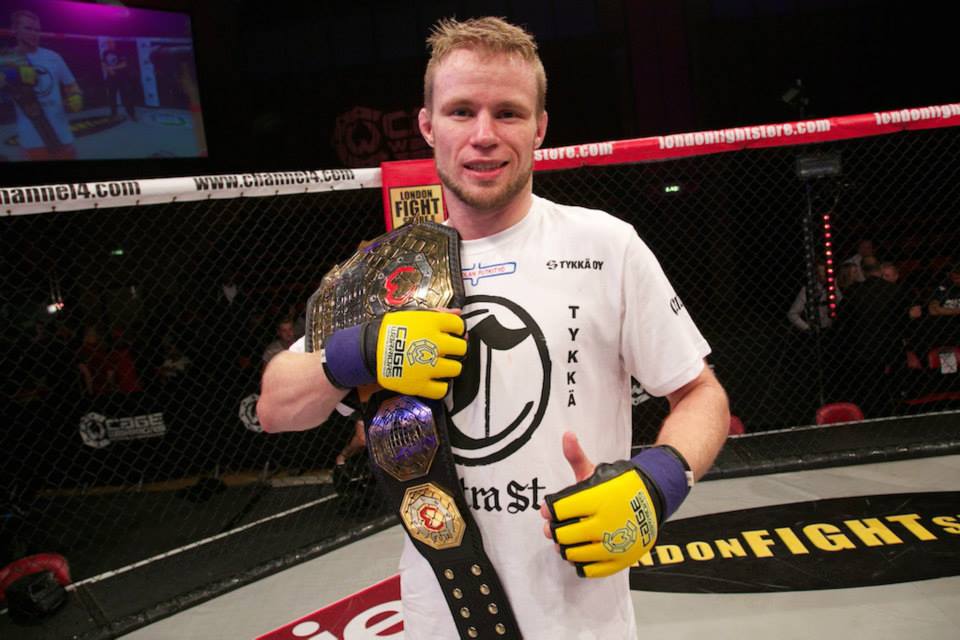 This past Saturday, it was Toni Tauru's (10-1-1) time to shine. While known for grappling, Tauru stayed in the pocket versus a game Cory Tait (8-3) and landed a mix of kicks and punches during his four round battle. Tauru showed that he was ready to take the fight where ever necessary to get the win, and showed improved hands and leg kicks throughout in Wales on the CWFC 72 card.
Dynamite continued to wear down Tait in the headliner with a mixed attack and eventually locked up a rear-naked choke in the fourth round to win the vacant Cage Warriors bantamweight belt. While the Finn was calling to defend his title in Finland, the UFC may be the one knocking on the door next as the first Finnish Cage Warriors champion submitted his 7th straight opponent and secured his 10th straight win.