Katja Kankaanpää is Nordic's top ranked female fighter and she takes center stage on Cage Warriors 51 with a bout against veteran Aisling Daly.  The MMA Seinajoki / Team Botnia Punishment fighter will travel from Finland to Ireland for this year's New Years Eve bout at the Helix in Dublin.  MMA Viking caught up with the undefeated Kankaanpää (6 wins, 0 losses, 1 draw) who will be taking on an experienced Daly (13 wins & 4 losses), who once had a 9 fight winning streak and is a veteran of both Cage Warriors and Invicta.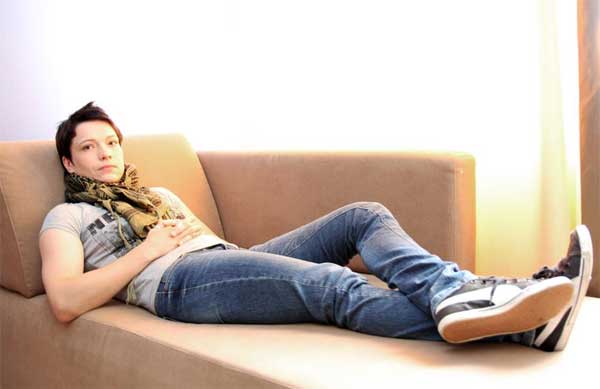 Interview
Did you enjoy Christmas? or are you busy training and dieting?
Just before Christmas we trained harder finishes and after Christmas we trained lighter, so I was able to lounge a little during Christmas. It did a lot of good to the body to have a really good rest and a few days to calm down. Cutting the weight should not be rough, so I got to eat some Christmas food.
Are you excited to be fighting outside Finland and for Cage Warriors?
I've long wanted to fight abroad and I'm really excited that above all I get to do it in Cage Warriors promotion. Cage Warriors is a large and visible organization and I am very honored that I can fight under their banner. Now I have the opportunity to showcase my skills to the world.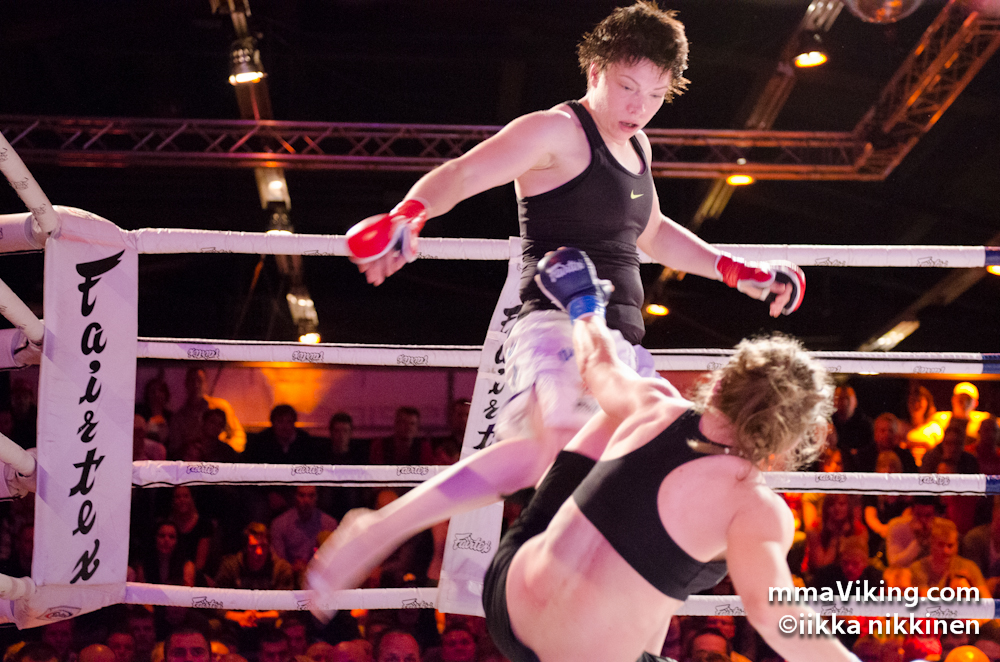 In your last bout at Botnia Punishment XII did not look like yourself against Soukupova. There were rumors you were sick and/or injured?
The match went completely wrong on my part. I did not really fight at the level which I would have been able to. Match outcome was affected by many things, flu and small injury. A couple of weeks before the match I was ill, but I had time to heal and I was able to do the final preparations.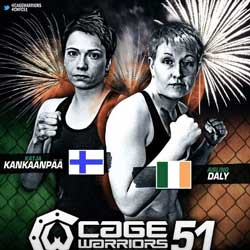 My performance was not really any good and probably contributed little to explain the fact that immediately after the match I got sick again and this time, the flu lasted almost a month. And above everything I injured my arm in the final preparations and the arm was not working properly. These are more or less just explanations on my part on why the fight didn't go as planned, but the most important thing for me is that at this point I am healthy and looking towards the future.
What can we expect from your bout against Aisling Daly?
Training has gone well and I am in better shape than ever before, so I am very confident with myself. I'm going to play towards my strengths and get the victory. We've trained new things at the gym and because of that I'm more well rounded. Certainly it will be an interesting match.
More information about the Cage Warriors card is below :
Weigh-ins take place at Dublin Airport's Carlton Hotel on Sunday, December 30, at 2pm GMT. You can watch the main card live, free of charge and worldwide on MMAJunkie.com at 9pm GMT, following by the three-bout preliminary card on Facebook at 8pm GMT.
MAIN CARD (MMAJunkie.com, 9pm GMT)
Conor McGregor v Ivan Buchinger – for vacant lightweight title
Chris Fields (champion) v Jesse Taylor – for middleweight title
Aisling Daly v Katja Kankaanpaa – 120lbs catchweight
Jack Mason v Florent Betorangal – welterweight
Paul Redmond v Ryan Roddy – lightweight
PRELIMINARY CARD (Facebook, 8pm GMT)
Philip Mulpeter v Tommy Quinn – welterweight
James Brum v Moktar Benkaci – bantamweight
Charlie Watts v Henry Fadipe – middleweight
Of course, stay tuned to MMAViking.com for live updates and reporting.