With Invicta Fighting Championships 11 going down last night, today they announced the date and headliner for Invicta FC 12 and it includes Finn Katja Kankaanpää. 'Killer Bunny' will headlining the April 10th card against Livia Renata Souza from Brazil.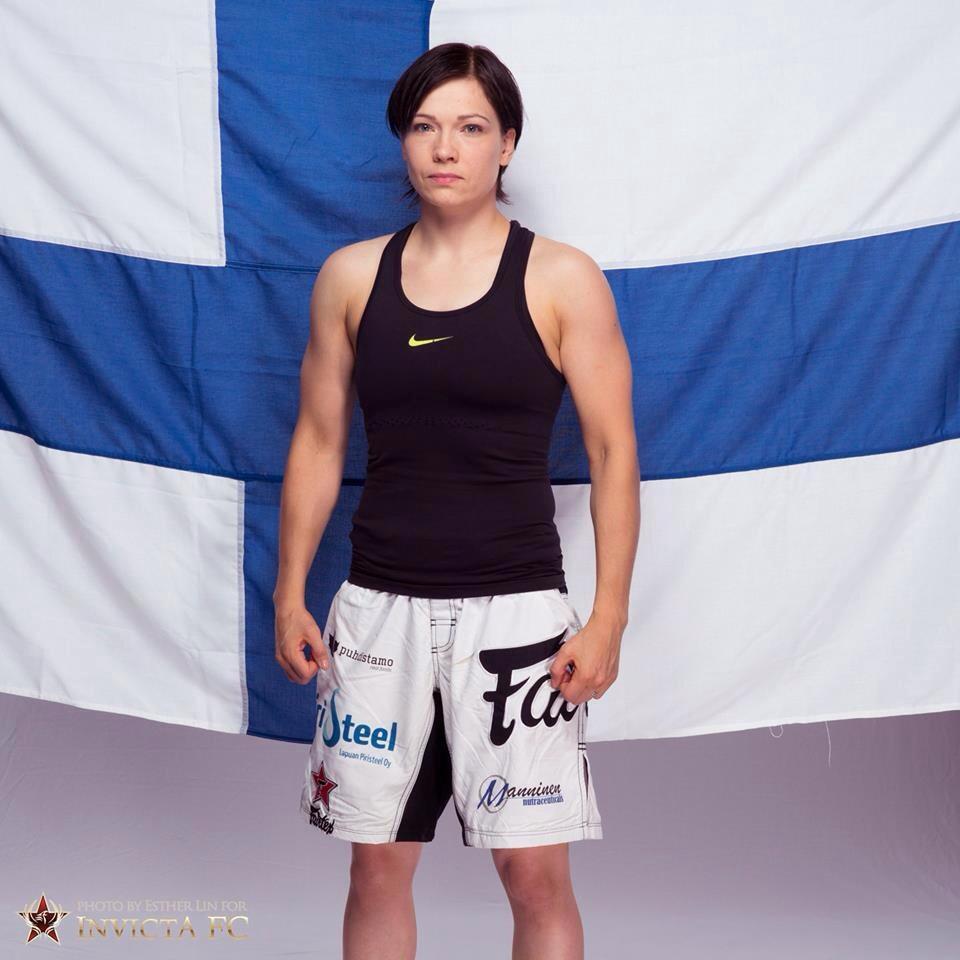 Kankaanpää (10-1) was last in action in September where she submitted Stephanie Eggink in dramatic fashion in the fifth round to capture the Invicta title. The 33 year old is one of the best fighters in the world, and looks to continue her winning ways as she goes for her third straight.
Souza (7-0) is undefeated, and is a much younger fighter at 23 years old. It will be the Brazilian's first fight in the Invicta cage. She goes by the nickname "Livinha" and comes out of Team Vinicius Maximo / Atos Jiu-Jitsu.
Kankaanpää was once again voted as Nordic female fighter of the year in 2014.
The location of the event is still not determined.