Fresh off her win over Megan van Houtum last weekend at CWFC 71 in Amman, Pannie Kianzad will get her wish. She called out Agnieszka Niedzwiedz in her post fight interview and the bout has been announced to go down at CWFC 74 at the Copper Box Arena in London's Olympic Park on Saturday, November 15, 2014.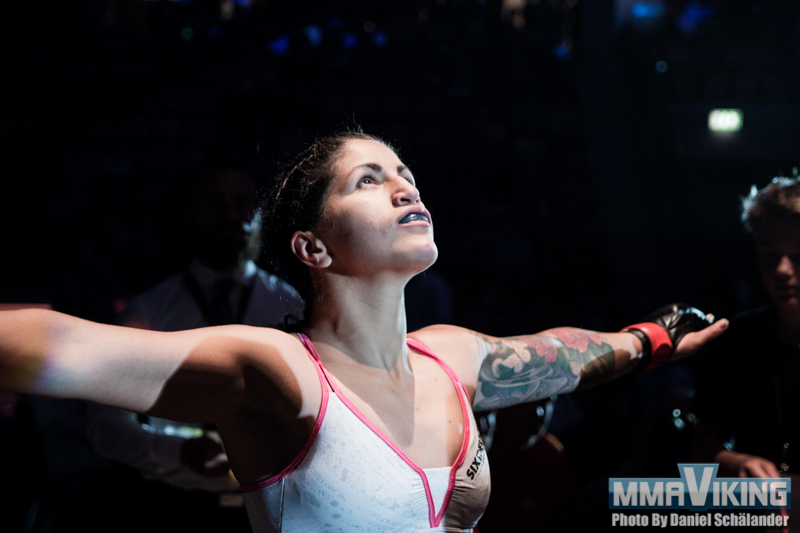 This will be the first ever women's bantamweight world champion for the organization, and Kianzad looks to become the third Nordic champion, following in the footsteps of Rumble sports teammate Nicolas Dalby and Swede Jack Hermansson.
The bout will go down over five rounds, as the clash of undefeated fighters put their perfect records on the line. Kianzad (6-0) and Niedzwiedz (7-0) will put on one of the most high level female MMA fights in Europe.
"We're both young and determined, but I'm younger and more determined. Pannie, you asked for this fight, and I'm looking forward to showing you how much of a mistake that was." responds Niedzwiedz to being called out.
"I'm really proud and excited to be fighting to become the first ever Cage Warriors women's bantamweight world champion," said Kianzad. The 22-year-old list of victories is already impressive, taking out UFC fighter Milana Dudieva and Bellator's Annalisa Bucci.
"They're two worthy contenders but one of them is set to taste defeat for the first time on November 15. The eyes of the MMA world will be on this one and I can't wait for it." says Cage Warriors CEO Graham Boylan.