Pannie Kianzad (#1 Ranked Nordic BW) hasn't been fighting in Invicta long, but she's certainly made a name for herself quickly. After only one fight in the top women's promotion (including the buzz-worthy butt bomb), "Sexy Scramble" has earned an Invicta Fighting Championship main event title fight on September 12th against champion Tonya Evinger.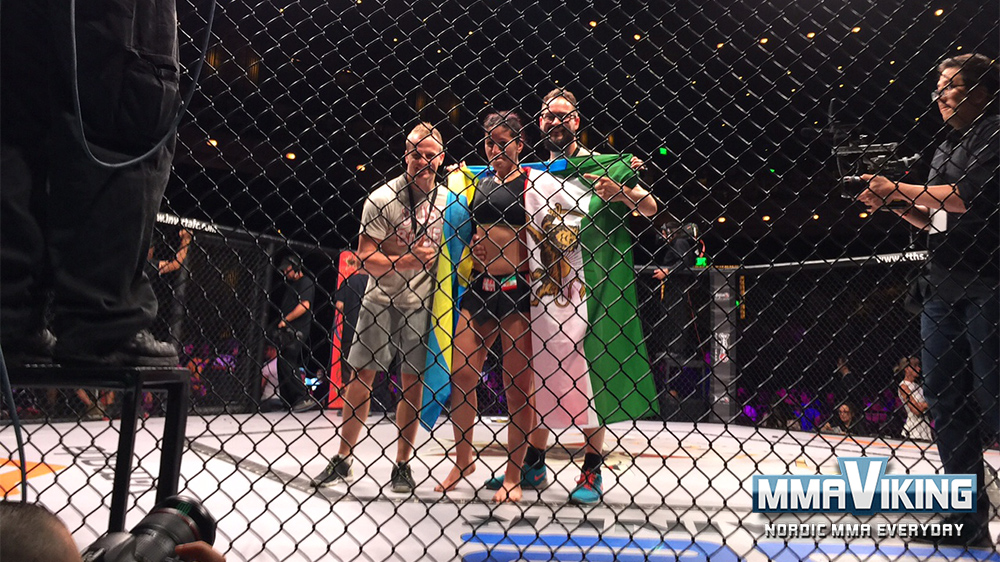 The opportunity isn't undeserved. Kianzad has a perfect 8-0 record and won the Cage Warriors Fighting Championship Women's Bantamweight Title and has progressed her game since turning pro in 2012.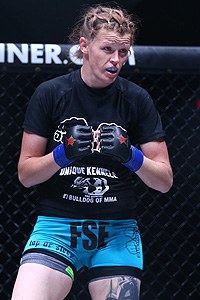 The southern Sweden raised fighter hasn't had many fights outside of Europe, but isn't concerned about fighting so far from home. In fact, she thinks it plays to her advantage. "No, I like it. I like fighting in somebody else's safe place. To me, the whole thing is exciting." says Kianzad to MMAViking.com about the pending travel to Kansas to face the American.
With a record of 16-5, Kianzad's opponent isn't new to the Octagon. In fact, Evinger with seven straight wins is ranked #8 in the world, one spot ahead of Holly Holm that will fight for the UFC title.
"My biggest challenge with Evinger is her experience, talent and toughness."
This hasn't changed her game plan. The bantamweight is always prepared; she said, "I always train my whole game. It doesn't matter who I'm facing. I need to be ready for the best out there."
With this champion mentality, she feels ready for the shot at the title. "I'm ready, I'm game, and I have been around a while now," Kianzad stated.
Training for this fight takes up most of Kianzad's time, but she does find time to relax every once in awhile. When she's chilling, she likes to spend time with her family. Every so often, you may even find her at a rave or a even a "bootay battle".