Yosef Ali Mohammad (5-1) will fight in the semi-finals of the Inoki Genome Fight (IGF) Grand Prix heavyweight tournament taking one step closer to the Grand Prix title on Saturday and a 10 million yen (approximately 700,000 SEK) grand prize.  "My main goal is winning" says Mohammad to MMAViking.com about his plans if he were to win the 8 man tournament in Tokyo, Japan.
ヨセフ・アリ・ムハマド。フェルナンド・ロドリゲス・Jr.に勝って12.31の決勝に進めるか⁉︎#igf pic.twitter.com/ZKL4Mo5Eb8

— イノキ・ゲノム・フェデレーション (@IGF_OFFICIAL) August 27, 2015
The top Nordic ranked Nordic heavyweight is making his return to Japan, where he already notched his quarterfinal win against Dion Staring with a 48 second TKO.  The Sweden based fighter, doing his camp at Redline Training Center in Malmö, will step into the Ryogoku Kokugikan in Tokyo to take on Team Nogueira's Fernando Rodrigues Jr.  Santo Forte has a 8 win and 1 loss record and got his first round win against Antony Rea in less than 2 minutes by TKO.
"I got a impression that the Japanese people are very respectful" comments the Malmo based fighter about his experience fighting in front of the Asian fans.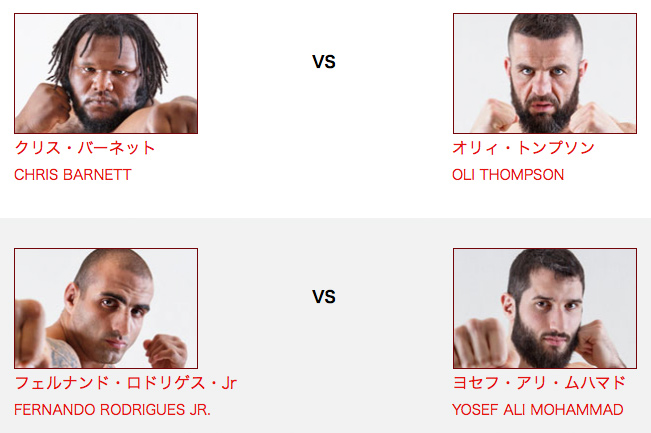 With a win for Mohammad he will have a final bout on December 31 for the 2015 IGF World Grand Prix heavyweight tournament, which will be the winner of Chris Branett and Oli Thompson.