Pannie Kianzad (8-2-0) will make her return to the Invicta cage in Kansas on Saturday. The Arte Suave fighter has been out of action for almost exactly one year since her last Invicta bout against Hawaii native Raquel Pa'Aluhi (6-6-0) but it's not for a lack of trying, having had opponents repeatedly turn down fights with her, something that's also been true for her upcoming opponent in former Strikeforce champ Sarah Kaufman (18-4-0, 1 NC).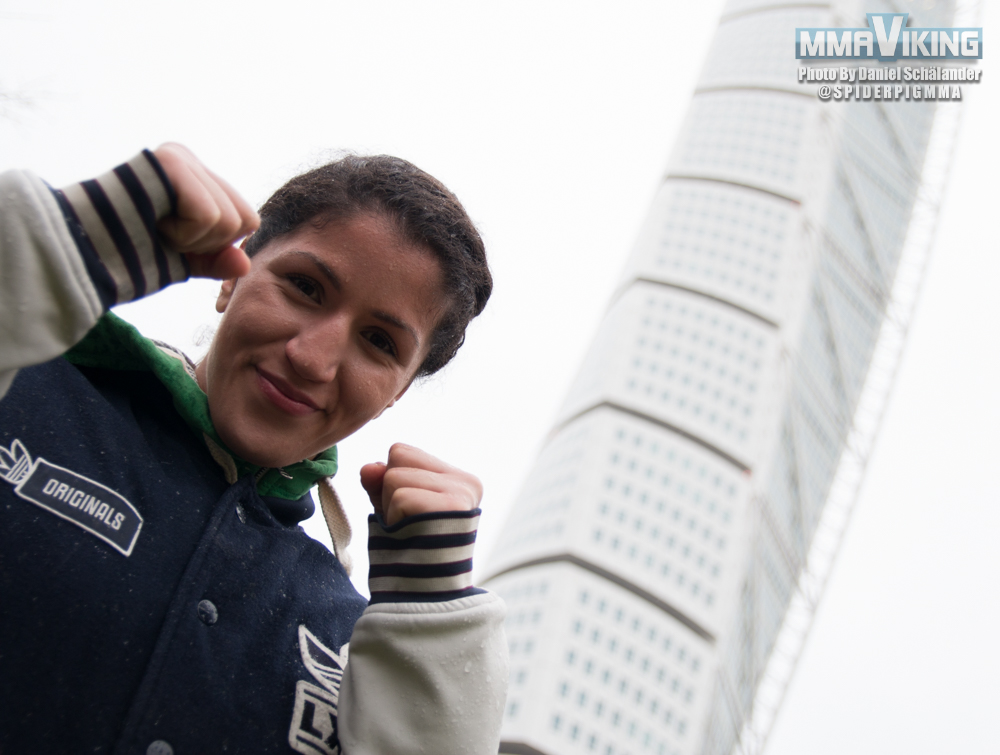 "With her I think people don't want to fight her because she's been around for so long and has a lot of experience.  I don't get why people don't look at the opportunities of fighting an opponent of that caliber would bring, and that's my mindset coming into this fight. I will win and reap the rewards afterwards." says Kianzad from Malmö to MMA Viking about her bout with MMA pioneer.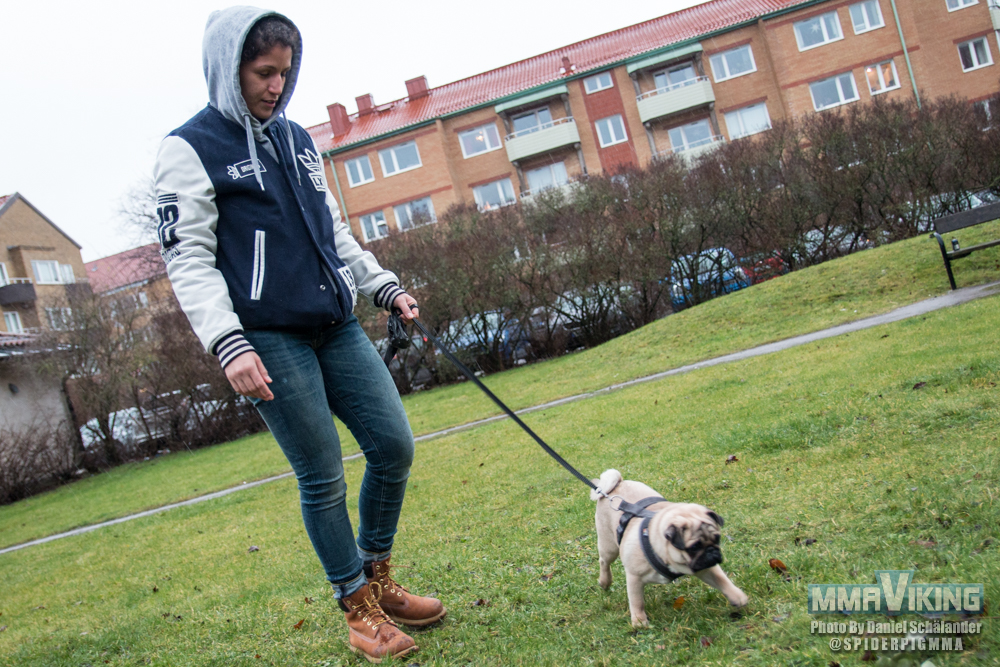 "As for people not wanting to fight me, I think it has to do with the fact that my only losses are against two highly ranked fighters after being on an 8 fight win streak. I've noticed that girls want to protect their record and we've been told that people don't want to take risky fights when they've been approached to sign a fight with me. But to me that is the risky move, to fight people with low or no experience because then you won't challenge yourself and grow as a fighter even though you might make it to a higher organization." says the Sweden raised fighter that won her first 8 bouts of her pro mma career.
Standing across from her on Saturday will former Strikeforce champion and UFC veteran Sarah Kaufman (18-4-0-1), who holds notable wins over Alexis Davis (19-7-0), Leslie Smith (10-7-1), Liz Carmouche (11-6-0) and former UFC champion Miesha Tate (18-7-0). The Canadian views Pannie as a striker and anticipates a stand-up brawl that will be a fun match-up for herself and the fans.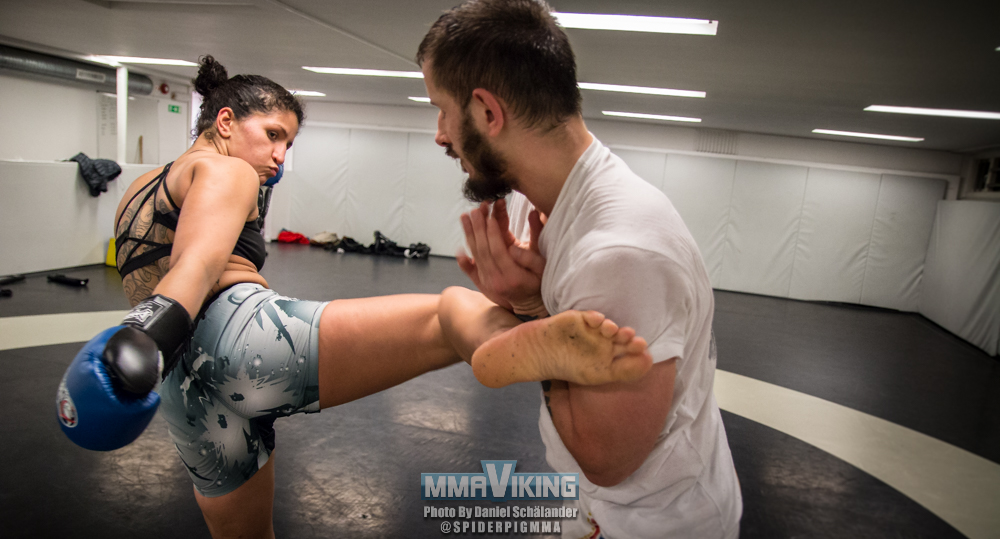 "If she want's to stand up we will. But that's not a fight she's going to win."
"I'm prepared to take this fight anywhere, whether she wants to strike, wrestle or grapple, I will be there. But a standing fight is better for me and that's why I like Sara as an opponent because the more she brings to the fight the better I will be. So it can't get better than her wanting to keep it on the feet."
"I've never turned down a fight, no matter who they've put in front of me and no matter how many changes in opponents that have been made. It doesn't matter who they offer me. That's the difference between us two and other fighters. Others are afraid to challenge themselves and reach their potential without backing it up."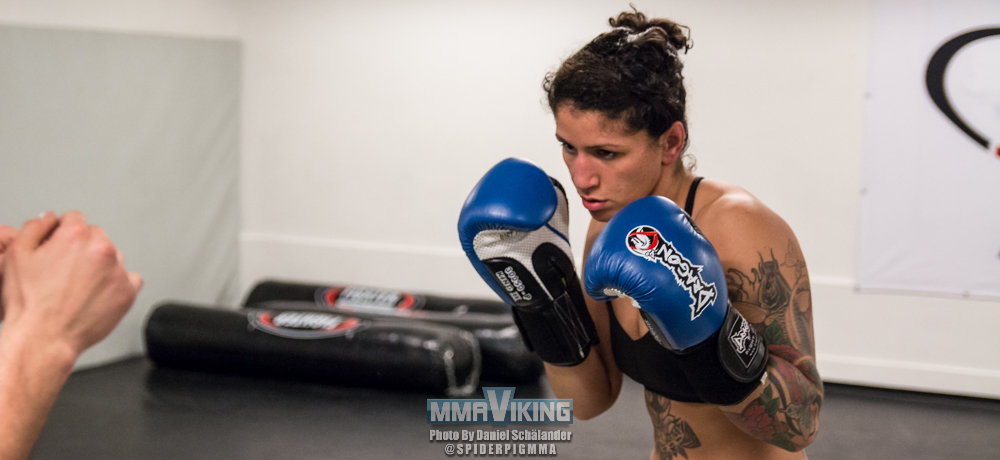 The last year has brought some changes to the training regiment of Kianzad as she's joined Arte Suave MMA group led under coach Nikolai Koubti alongside notable fighters such as Mads Burnell (8-2-0) who's scheduled to fight the day after Pannie at UFC Fight Night 124, Damir Hadzovic (11-3-0), and Joachim Christensen (14-7-0). The 26 year old has also been staying in fight shape all year round to be able to pounce on any opening presenting itself.
"It's been a great experience to get to know new people and adapt to them and their way of training. I've trained a lot with my boyfriend and we have a good group of smaller guys here at Arte Suave.
"I've also been working with Mads Burnell, who has a fight the same weekend as me. And there's also a ton of good grapplers training with us."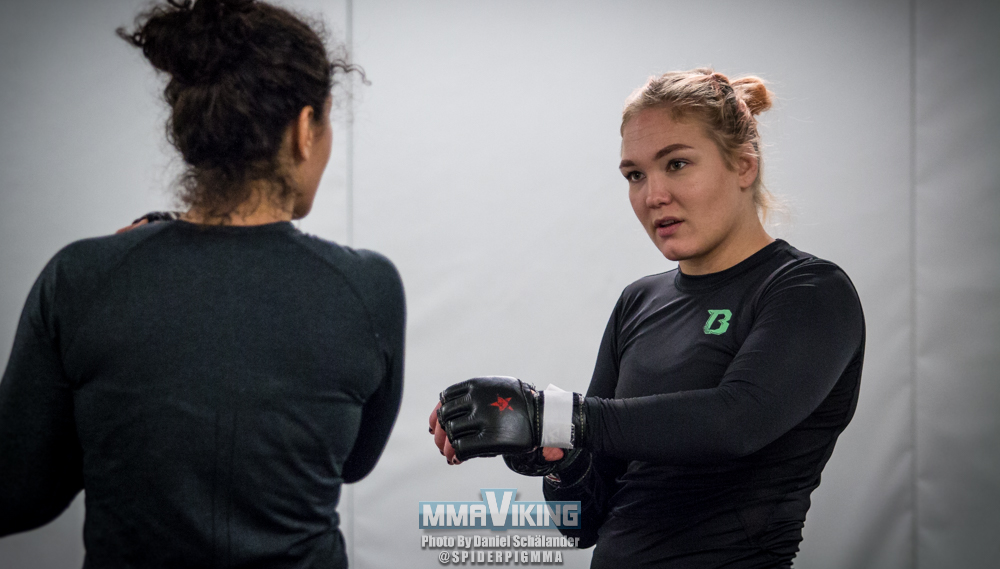 "It's payed off to stay in fight shape despite having many fights cancelled during the year. Since I've been in the gym all year my confidence has grown and I definitely don't feel any ring rust or anything like that. I've done my rounds of sparring and paid my dues. So when we got offered this fight I was more then ready to step up. Cornelia Holm (1-0-0) has also been down here training with me on a couple of occasions leading up to this fight and she just came down to finish the camp with me."
Coming off of two straight losses is nothing that discourages the 26 year old as she knows she has a lot more to give.
"It doesn't bother me because I know what I'm capable of and everybody has bad days at work. Granted I wasn't better than my opponents those nights and that is frustrating because I know I have more to give than that. But that's also something I've had to work hard on to fix.
It's not often you get offered a main event fight coming off a loss but one of those losses was a title fight and the other against a future Invicta champion. I feel Invicta can see my potential and therefore give me the opportunity to headline a card for the third time in a row. So it feels great to get this opportunity and I know that if I perform like I'm able it will lead to greater things ahead."
Going forward Pannie has great things in mind, eyeing the best fighters out there and the will to make a lasting impression.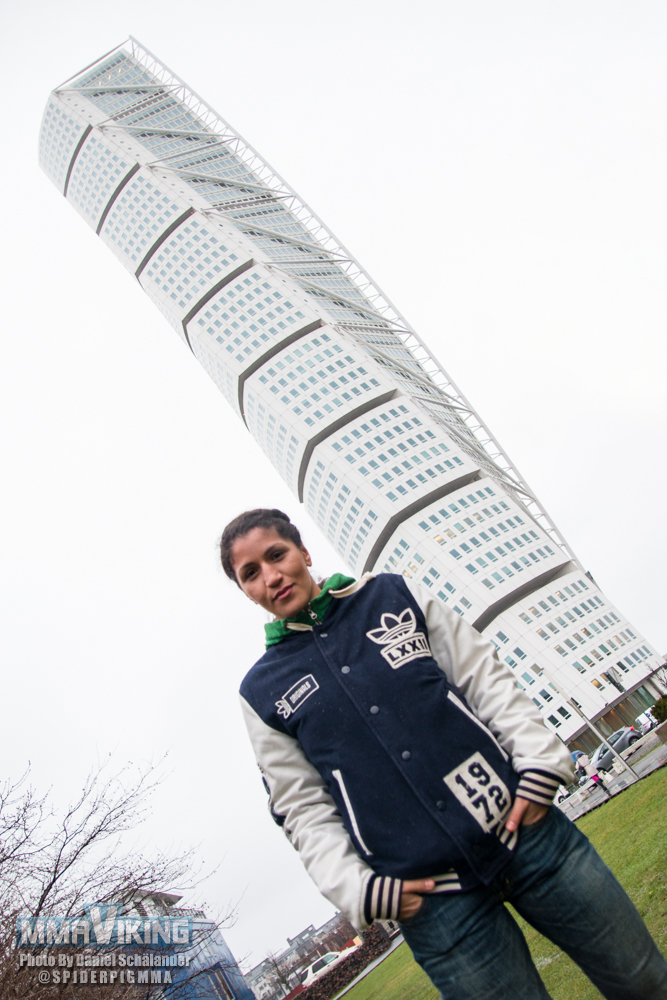 "I want to become one of the best female fighters ever and I want to be remembered as a pioneer. But right now I'm just so grateful to have this opportunity as this is one of my biggest fights ever and will be something I can look back on and be proud of. I don't see any difference in the level of the fighters in Invicta and the UFC. I want big fights no matter what organization it is and I want to make an impression in this sport before I put down the gloves, a really big impression."
"Lastly I want to thank Arte Suave for all the support and training, my gear sponsor Dragon, my great training partners at Arte Suave who's there day in and day out, my mental coach Björn Eklöf from Win We Do who's supported me a lot this year and of course my rock Ilaz who's always there for me."