Kristian Lexell delivers his final "Lex in Vegas" series with a video courtesy of Alliance. The feature provides insight into the camp, including interviews and training footage of Lexell plus Gustafsson and Abedi as they prepare for their upcoming bouts at the UFC in Sweden.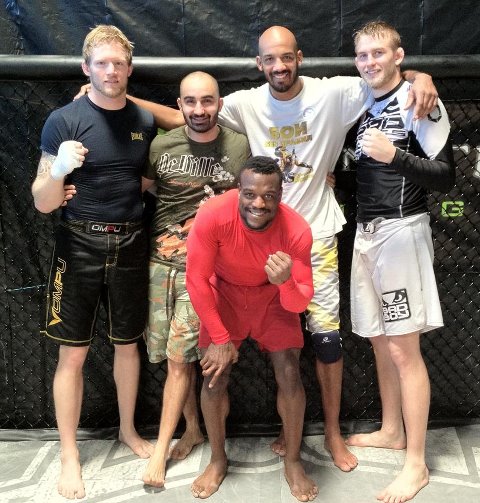 Video Blog
Look forward to Lex's fight announcement, which should be made public soon!
About Kristian Lexell:
Kristian Lexell will be blogging for www.MMAViking.com during his trip to Las Vegas. He is a veteran of fight sports, with MMA bouts going back to 2001, plus boxing and Muay thai experience. The Swede returned to the cage in 2011 after a four year absence, and has since collected two wins with one loss. Known as "Lex", the powerful middleweight trains at Stockholm's Nexus Fight Center. The Gothenburg native won MMA Viking's KO of the Year in 2011 with his KO of Allan Love at Battle of Botnia 4. Lex most recently won a Muay Thai match at Söderslaget in December at Nexus Fightcenter, and will be announcing his next MMA bout soon.
For more information visit Sherdog's FightFinder and www.kristianlexell.net.  Lex is sponsored by OMPU (www.ompu.com) and Sthlm Shoot (www.nexusfightcenter.se).