MMAViking.com is live in Singapore to cover Finn Glenn Sparv's (7 wins & 2 losses) match with the undefeated Brazilian Alberto Mina (9 wins & 0 losses). The card takes place on Saturday night in Singapore Indoor Stadium, and the welterweights will be kicking off the main card.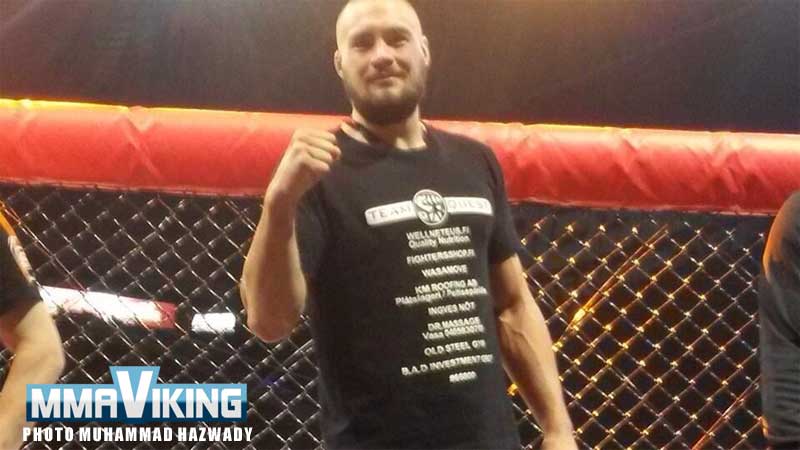 Pre-fight Coverage
• Fight Announcement
• Glenn Sparv Pre-fight Interview
Sparv Introduction
Play-by-Play
There are 12 fights on the card, including 7 amateurs that will be first. Sparv should be the 8th fight of the evening, kicking off the main card.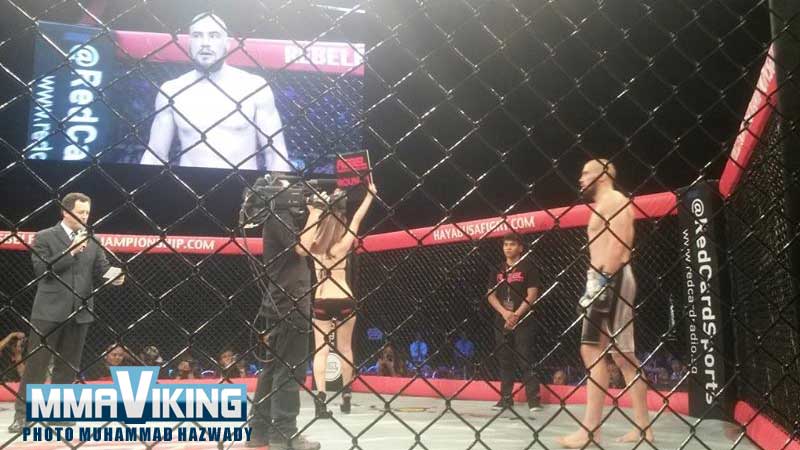 The two feel each out early using punches and kicks to find the range.  The Brazilian grabs a kick and takes the bout to the ground and immediately has side control within the first minute.
Sparv is able to get half guard, and stay safe eventually getting full guard.  Mina cannot find any way for ground and pound, and eventually the fight goes to the feet where Mina immediately lets big lefts and right hands go, which drop the Finn to the ground and the ref stops the fight at TKO at 2:44 in the 1st round.  Stoppage looked a bit early and Sparv is not happy with it.