American Michael Johnson will be facing a Brazilian in Brazil as he faces Edson Barbosa tonight night. However, the confident and outgoing Blackzilian fighter won't be riling up the local crowd as he enters enemy territory as he did when he visited Sweden.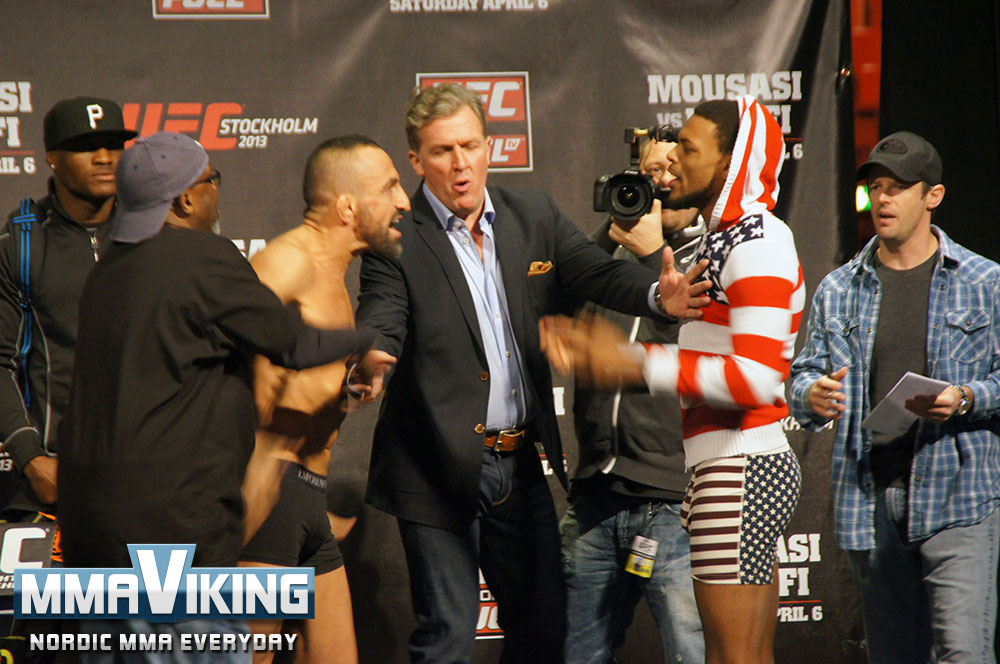 "I got too involved in Sweden, and it didn't work out for me." says the lightweight in an interview with MMAJunkie.com Radio about his UFC Fight Night 61. The lightweight was upset by fan favorite local Reza Madadi in the Octagon in 2013 as he got in the face of Madadi and encouraged the Swedish crowd. 'Mad Dog' ultimately stopped the top 15 ranked fighter in the third round in front of a ruckus crowd cheering against him.
The American won't be brining the red, white, and blue outfit to draw more attention to the battle of nations as he did in Stockholm. "I tried to play up the crowd like that in Sweden" says the more mature fighter that has learned from fighting in enemy territory. "I'm just going to keep it me. I'm not there to fight the crowd."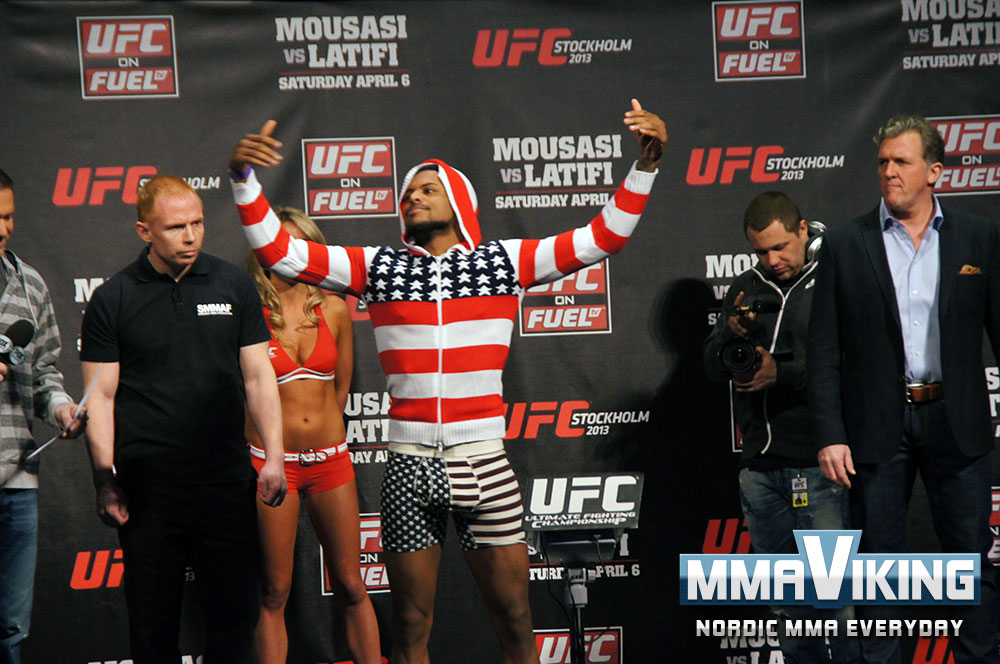 "I'm just going to be there to take care of business." concludes Johnson that will only focus on the one opponent, and not focus on battling additional chants from fans yelling "kill him" in Portuguese during his battle.