Octagon Athletes will have its promotional debut today in Copenhagen in what the organizers hope is the start of putting on consistent and well organized events for amateur MMA fighters in Denmark.  "This gives local fighters an opportunity to go out there and get fights.  That's what we do as wrestlers, we get out there as much as possible." says Mark O. Madsen, one of the three founders of the organization, to MMAViking.com.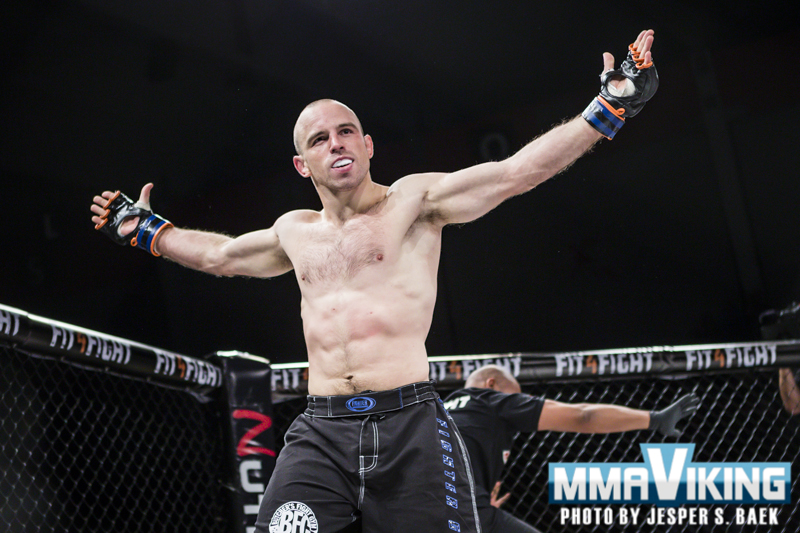 Madsen is no stranger to the world of MMA. He worked his boxing skills and won his MMA debut in September of 2013 with a suplex and punches in a nasty demolishing of Philipp Henze. The wrestler followed that up with a submission victory in May of 2014 at another European MMA event before that promotion closed its doors. "I like hitting people" jokes Madsen that was a natural striker in the cage.
"Qualifying for the Olympics is a big deal." admits the busy two time Greco-Roman wrestler Olympian that battled and lost in a bronze medal match in London's 2012 Olympics. "I've had to cut down on my MMA activities to focus on wrestling." says the Dane that is just two weeks away from his step towards another shot at an Olympic medal as he heads to Las Vegas for the 2015 World Championships to improve his position in the world rankings.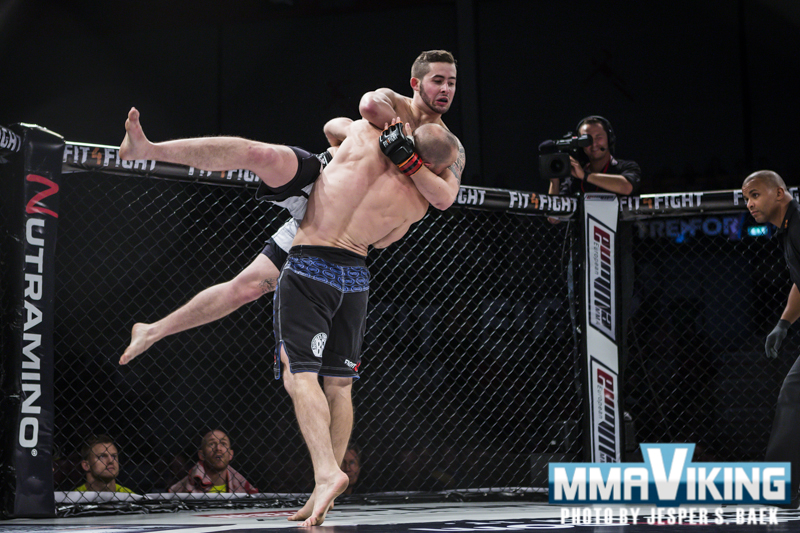 Today's event will be featuring local amateur MMA fighters primarily out of Renegade MMA, and will also include a premier of modified greco wrestling in a cage. "We simplified Olympic rules so we can have a wrestling match in a cage.  It's only standing wrestling.  At some point they will get tired." jokes the wrestler that looks forward to seeing two of Denmark's top greco wrestlers do battle for up to 6 minutes.
"We are trying to deliver a range of competitions, mostly amateur bouts to promote amateur MMA in denmark.  We are a bit behind Sweden, and the US."
"In the future there might be an opportunity for me to fight (at Octagon Athletes) if everything works out." says Madsen that doesn't appear he will focus on any time in the cage until after the 2016 games in Brazil.
"I'm trying to apply what I've learned in wresting." says Madsen that also has a sports management degree. The other drivers in Octagon Athletes include Thomas Dupont with a media background and Ronny Boerger with experience in both wrestling and boxing at a national level.
Today's event takes place at Sundbyøsterhallen at 18:30.  Check out the full video interview below.
Watch Video Interview