Undefeated Mark O. Madsen (5-0) faced France's Alexandre Bordin (8-3-1) in the main event of the first Cage Warriors Academy (CWA) Denmark card.  It was a dominant win for the Olympic medalist that for the first time went the distance.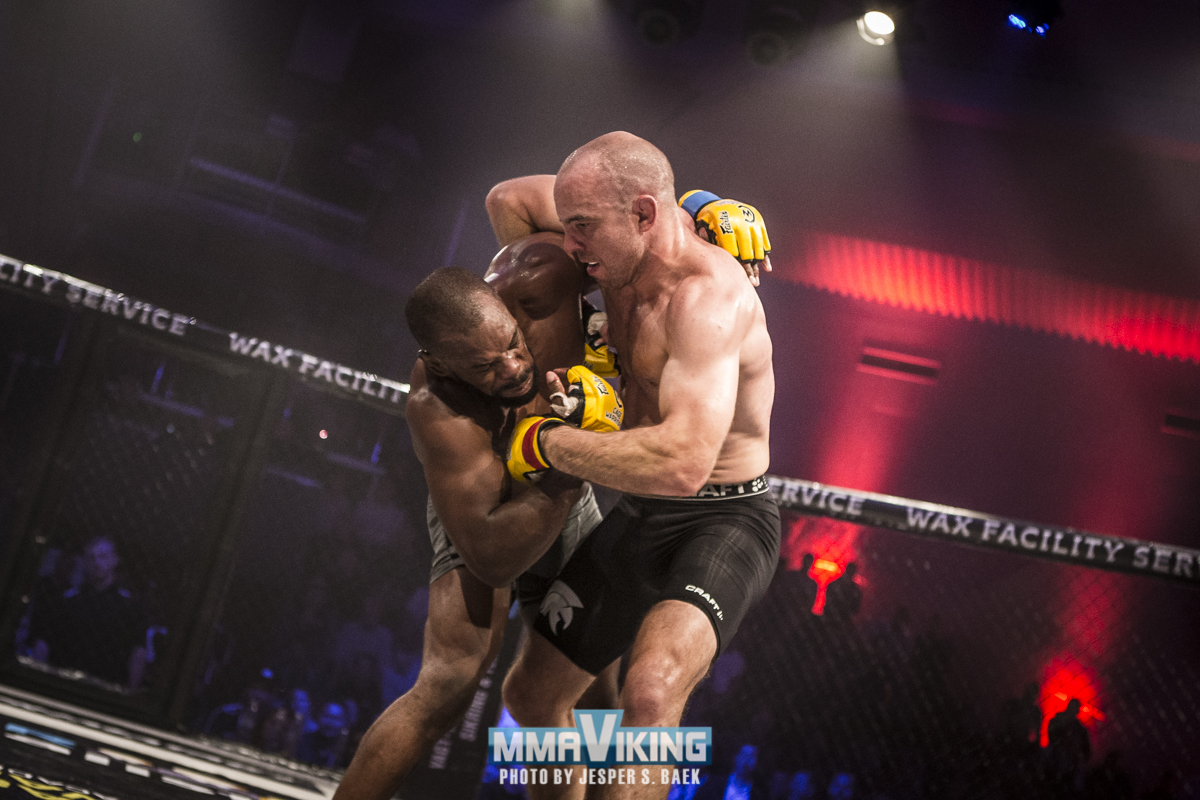 Madsen had a roaring full house in his home down cheering…. "MARK O MADSEN" as the wrestler took the fight to the ground against the crafty judo player that brought an awkward style that didn't let himself become another quick victim of the Dane.
It has been four first round finishes for Mark so far, so the 15 minute bout was much needed time for the wrestler that has only a few minutes of live cagetime in his MMA career.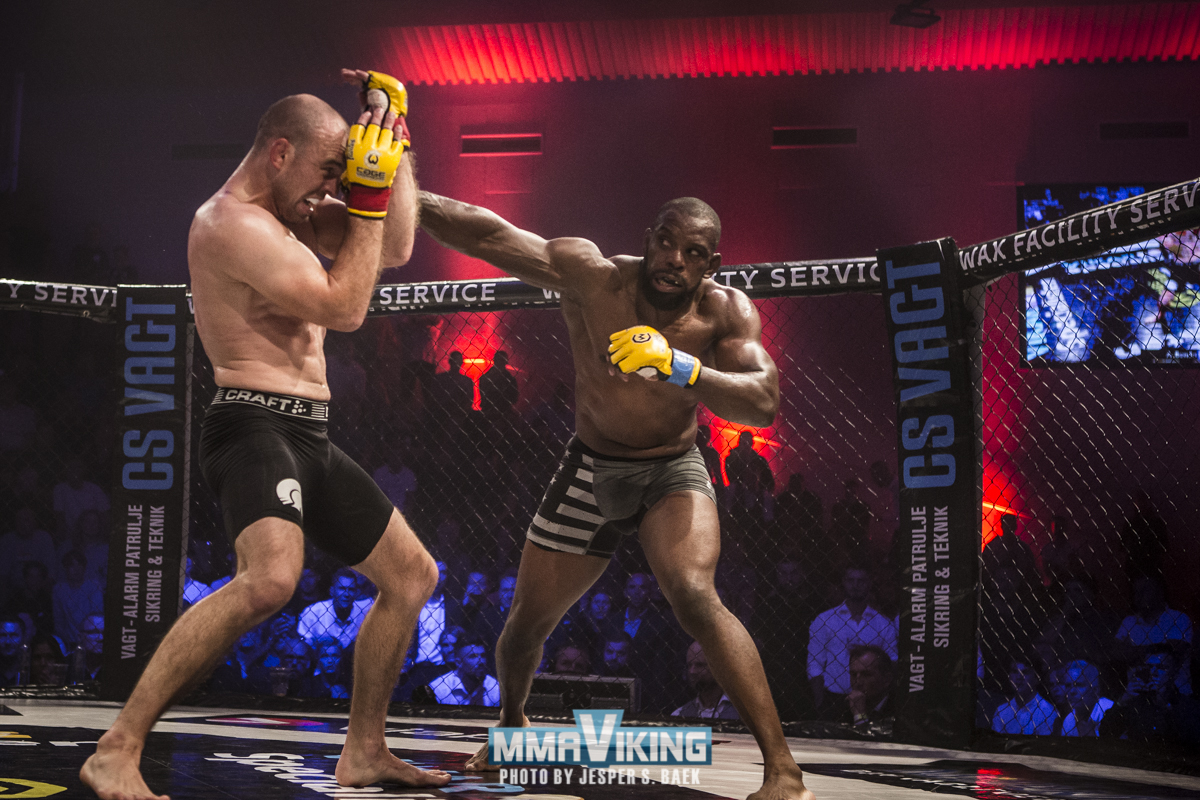 Bordin used side to side movement and waited to counterpunch Madsen.  The Dane barely missed a few crushing right hands, and instead found his way to opportunistic take-downs for ground and pound in a clear win.
Madsen KO'd Dez Parker (9-9) with his all-powerful "m-bomb" at Danish MMA Night 1 in his last outing in June. The welterweight turned pro back in 2013 and keeps his unblemished record.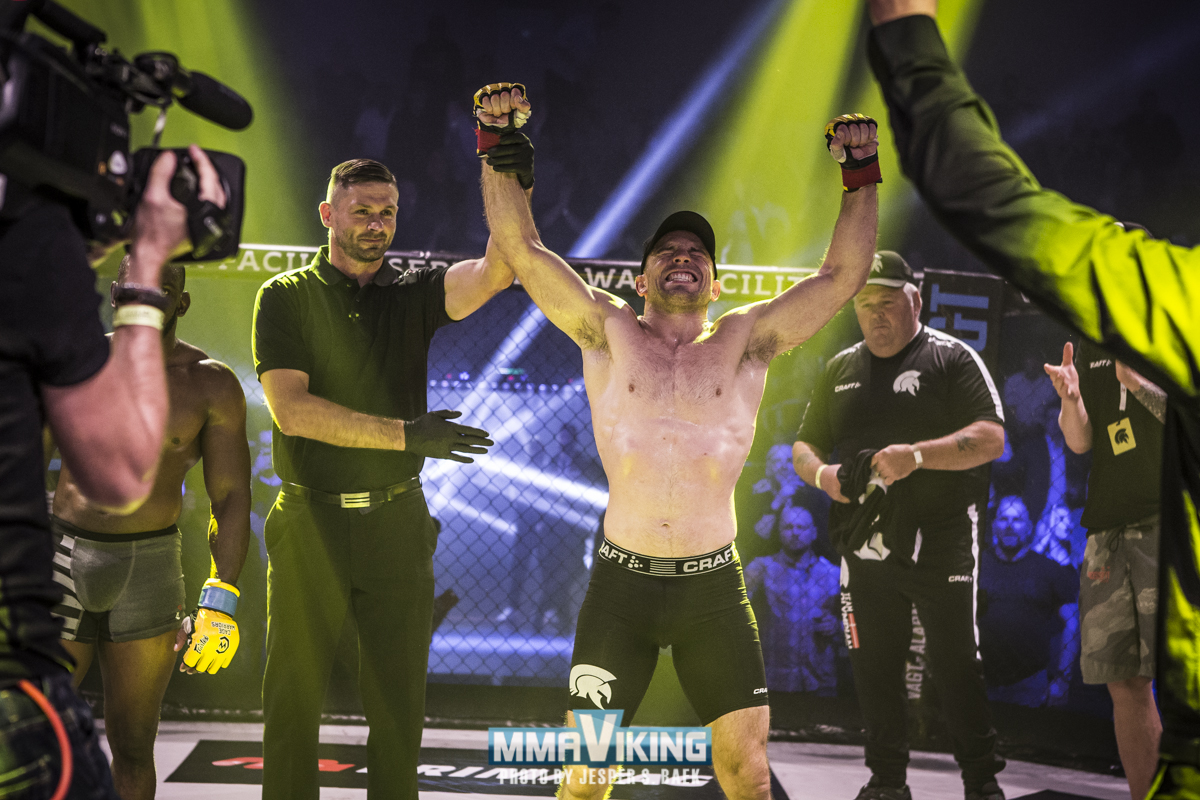 Madsen headlined the card in the debut of Cage Warriors Academy Denmark, a promotion run by his Team Olympian.