Mark O. Madsen (3-0) only needed 24 seconds to finish his third pro MMA bout.  The greco-roman Olympic silver medalist showed his wrestling skills with a nasty no arm standing guillotine with a gable grip on the MMA GALLA 4 card at the Nykøbing Falster Hallen in Denmark over Swede Matthias Freyschuss (1-1).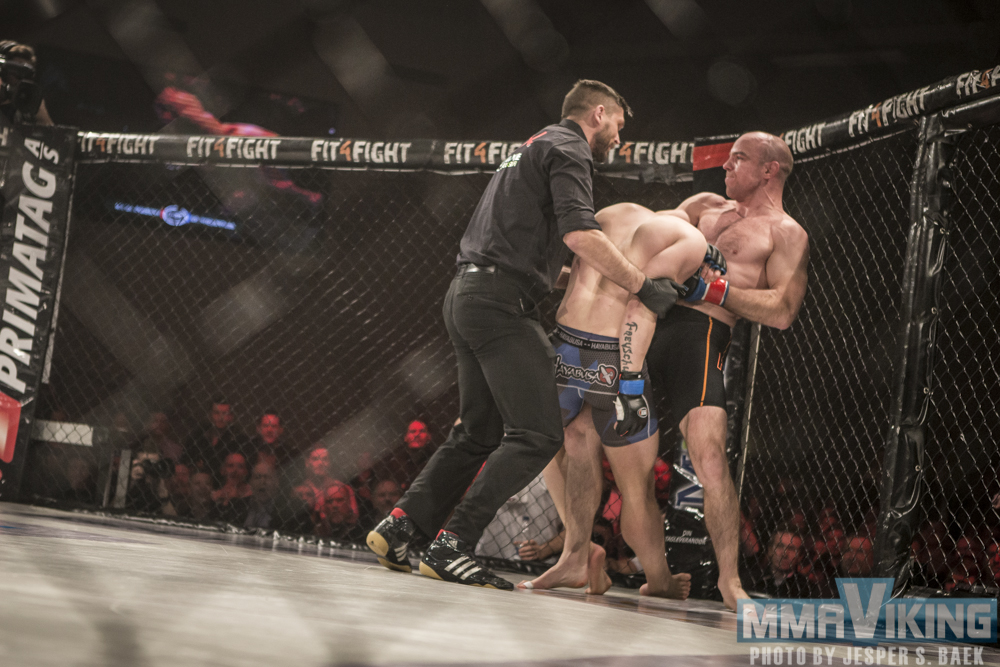 Madsen looked relaxed and landed a big right hand to star the fight, then a barrage of punches to follow-up and a left to finish the exchange. Freyschuss was hurt and the Dane locked up a standing no arm guillotine and literally lifts the Swede in the air until he was unconscious and drops him to the floor once the referee agrees he is done.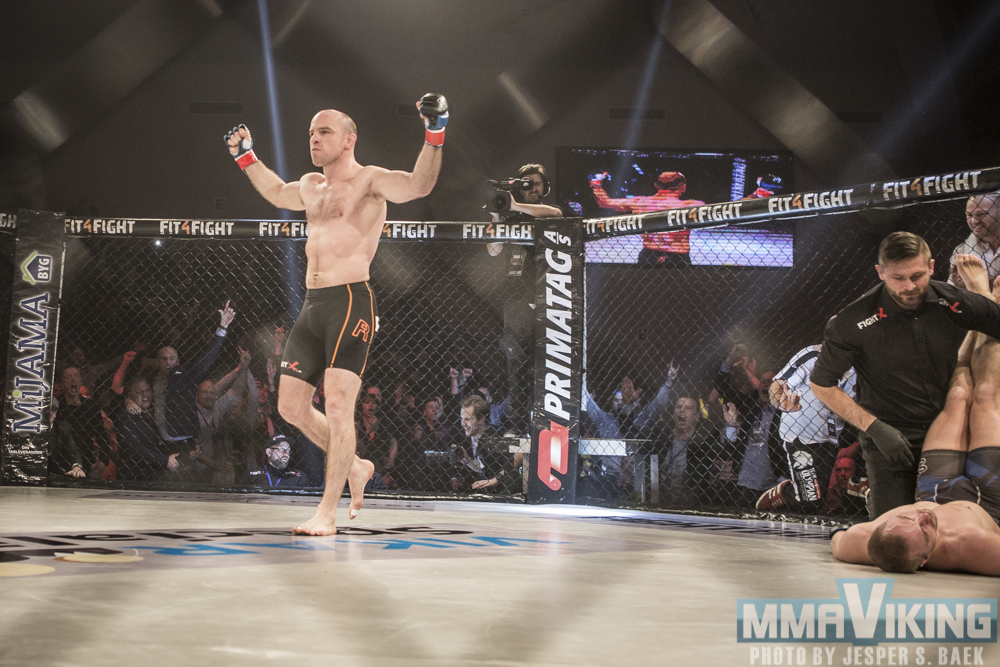 Madsen has now finished all three of his fights in the first round, with this last back in 2014 at Euro MMA 9.  Freyschuss won his pro debut at IRFA 10 in September of 2016.