Norway's Emil "Valhalla" Meek (9-4, 1 NC) lost to Poland's Bartosz "The Butcher" Fabinski (14-2) at the UFC Fight Night in Hamburg. 30-27, 29-28, 29-28 were the scorecards after three rounds of action that mostly saw Valhalla on his back trying to escape the grasps of Fabinski.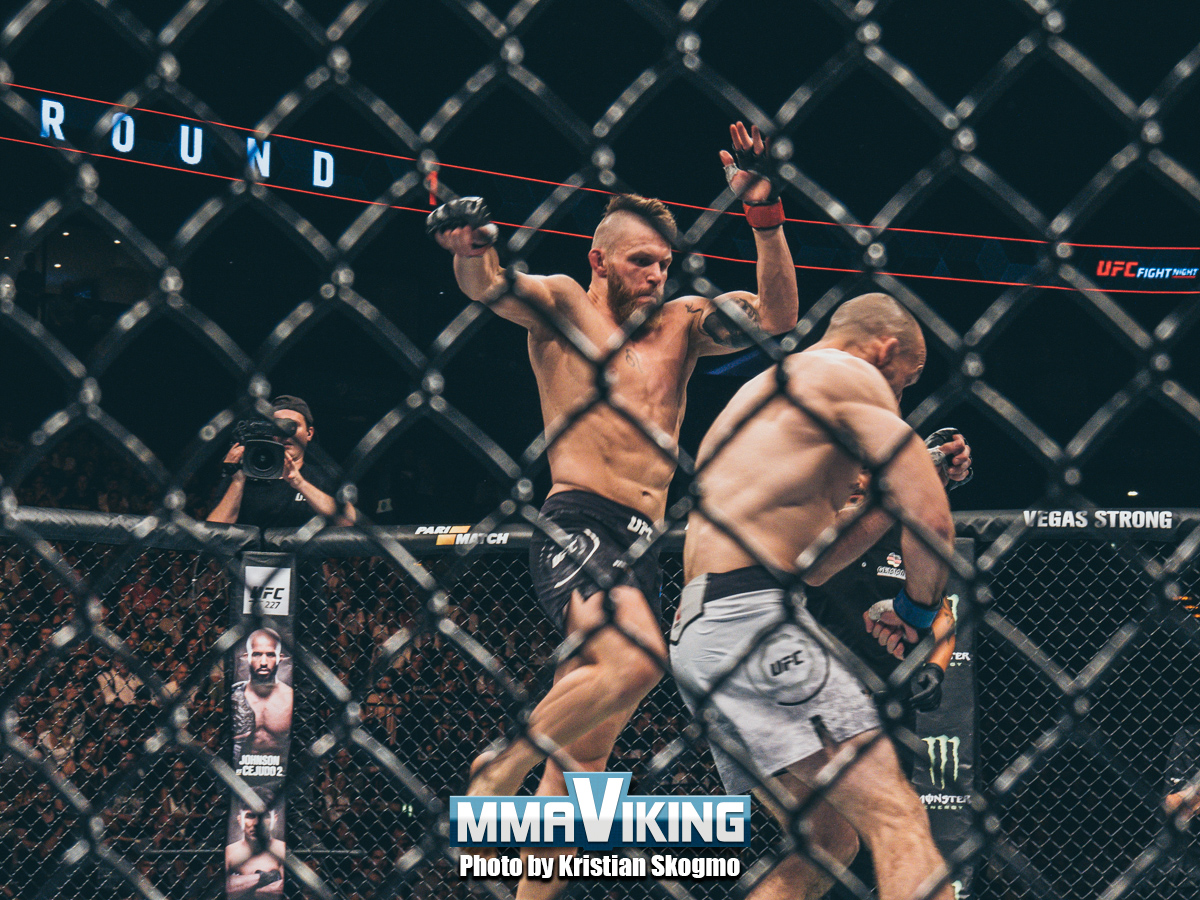 Meek started off the fight with a flying knee, but eventually was put on his back by the wrestler. The MMA Trondheim was controlled for most of the first and second round, with no room to scramble or get to his feet.  All judges gave the early rounds to the Butcher.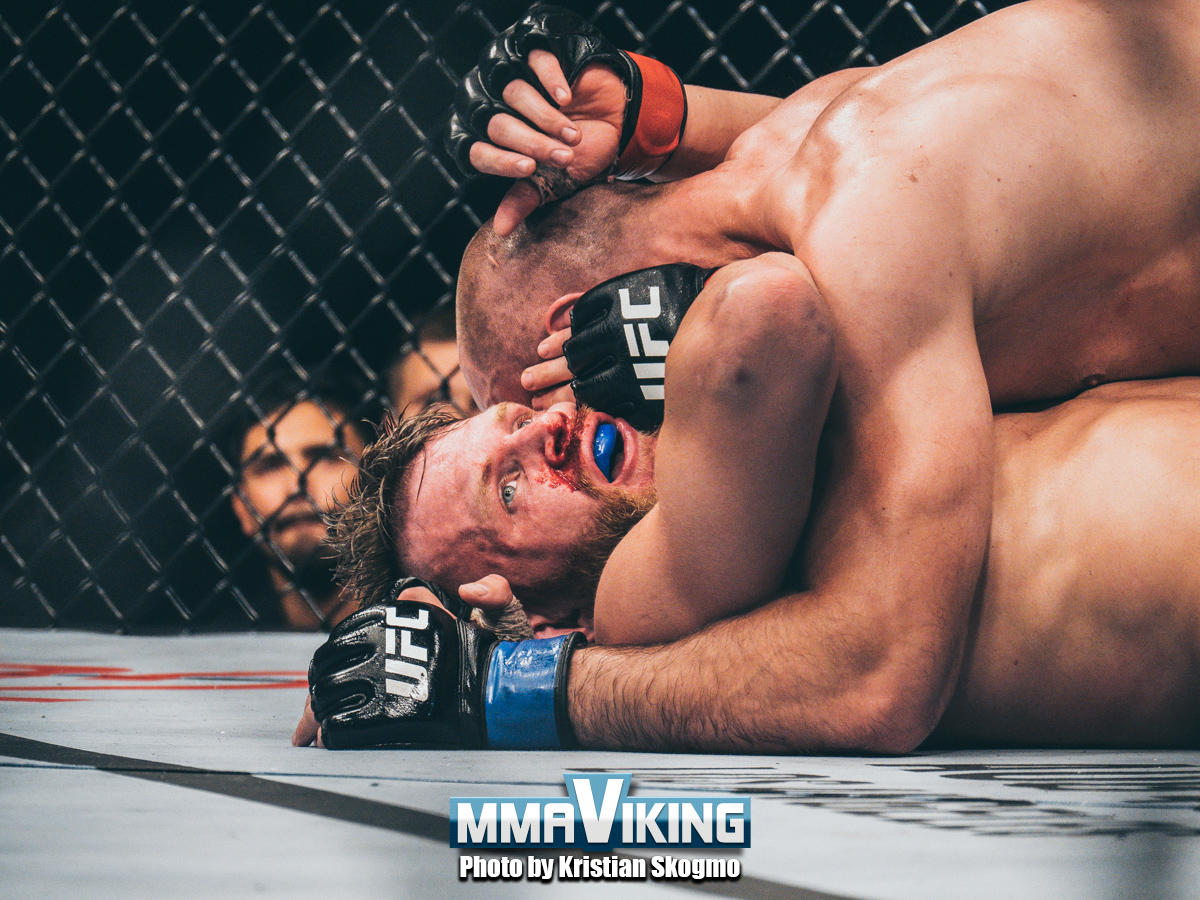 After a brief take-down, Meek was on his feet and looked confident landing strikes and more strikes on the tiring Fabinski that was moving backwards. A no arm standing guillotine was tight and you could hear the Polish fighter in trouble trying to survive, but it was not tight enough to finish the fight and he escaped.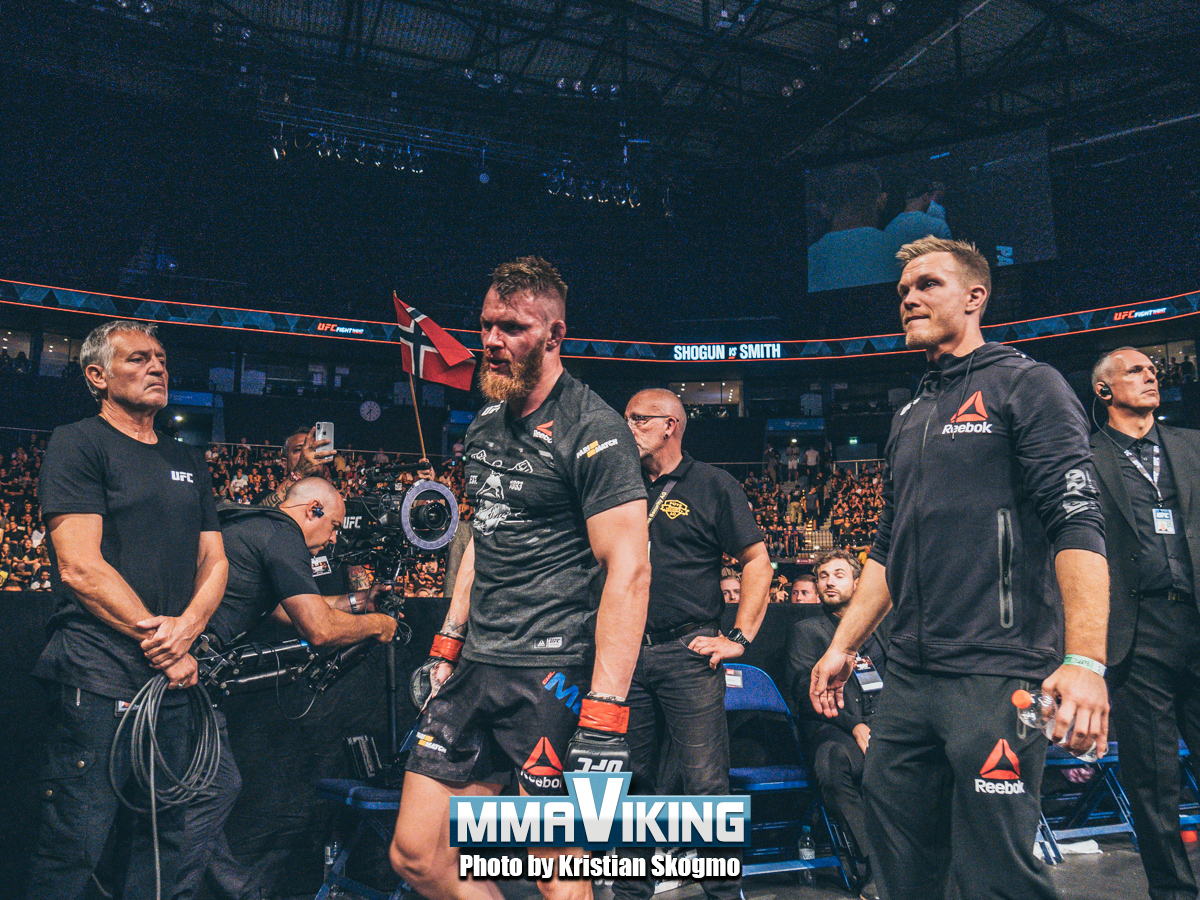 To end the fight it was again Bartosz to get a take-down and take control of the scorecards for a unanimous decision. It was the second straight loss for Meek against a wreslter as he lost to Kamaru Usman back at UFC FN 124 in January. Fabinski has not lost since 2014 and is on a 7 fight winning streak, including three in the UFC.