Dane Mikkel Parlo faces American Brennan Ward tonight (03:30 Stockholm/Denmark/Oslo & 04:30 Helsinki) for the Season 9 Bellator middleweight tournament finale. Bellator 107 takes place at WinStar World Casino in Thackerville, Oklahoma, and marks the place that could crown the first ever Nordic Bellator title winner.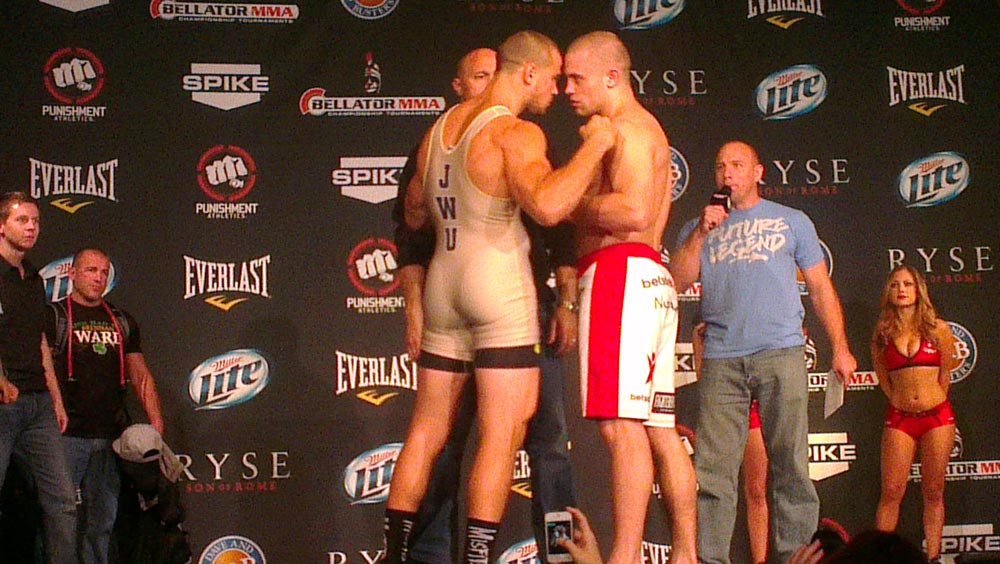 Play-by-Play
Round 1
Both start with use of the jabs.  Ward is the first to try for a take-down, but great defense by Parlo.  The two tie-up in the middle of the cage.  Parlo is looking strong in the clinch, and moves Ward's back to the cage.  No significant damange yet.  Parlo with a body lock, he tries to get the bout to the ground… but the American wrestler keeps it standing.
Half way through the first round, and not much action yet.  The two separate, and Parlo looking for a big right.  The Dane's hands are up high, and Parlo uses his left jab well.  Another take-down attempt from Ward, but Parlo sees it coming.  Dirty boxing now against the cage.  The two separate, and a nice right low-kick to the leg that sets Ward off balance.
MMA Viking Scorecard : 10 – 9 Parlo
Round 2
Parlo active at the start of round 2. An attempted right kick low from Parlo, and a bit later a missed head-kick high. Parlo a bit looser now and mixing up his attack early.
Left straight hand lands, and Parlo seems wobbled. Ward follows up in the tie with right hand after right hand to the body. To the body and up to the face. The two go to the cage, where Parlo is hurt. More big rights from Ward to the head, and the and the fight is stopped. Parlo protesting. The Dane was standing his ground with hands up, but a stoppage is called… Parlo not happy, but it is all over. An early stoppage, but nothing the Dane can do tonight.
Ward winner by TKO in round 2. "The Irish Bad Boy" wins Season 7 of the Bellator Tournament. "I popped him with a good jab"