The upcoming MMA GALLA 2 card is now set. The main change is that the card will not feature Mads Burnell who was left without an opponent, so now popular Danish heavyweight Nick Barnø (3-1) will headline the promotions second card in Odense on March 4th. The promotion, formerly Odense Fight Night, revealed the final card with MMAViking.com.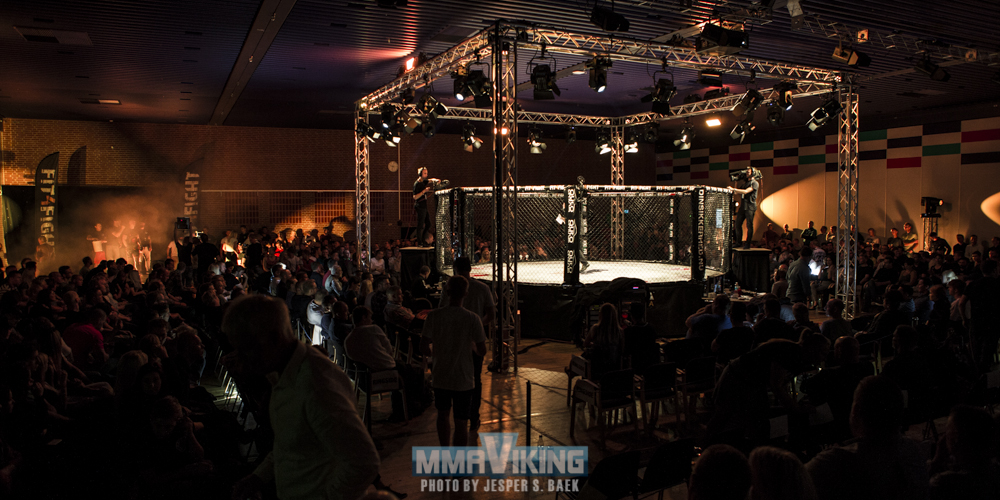 The #3 ranked Nordic heavyweight will be taking on Englishman Jordan McKie (1-1). "I can't wait to the cage door closes and it's just me and Jordan in the cage" says the ArteSuave.dk fighter to mmaViking.com who will now top the MMA GALLA 2 card then the FG Fight 19 on April 29.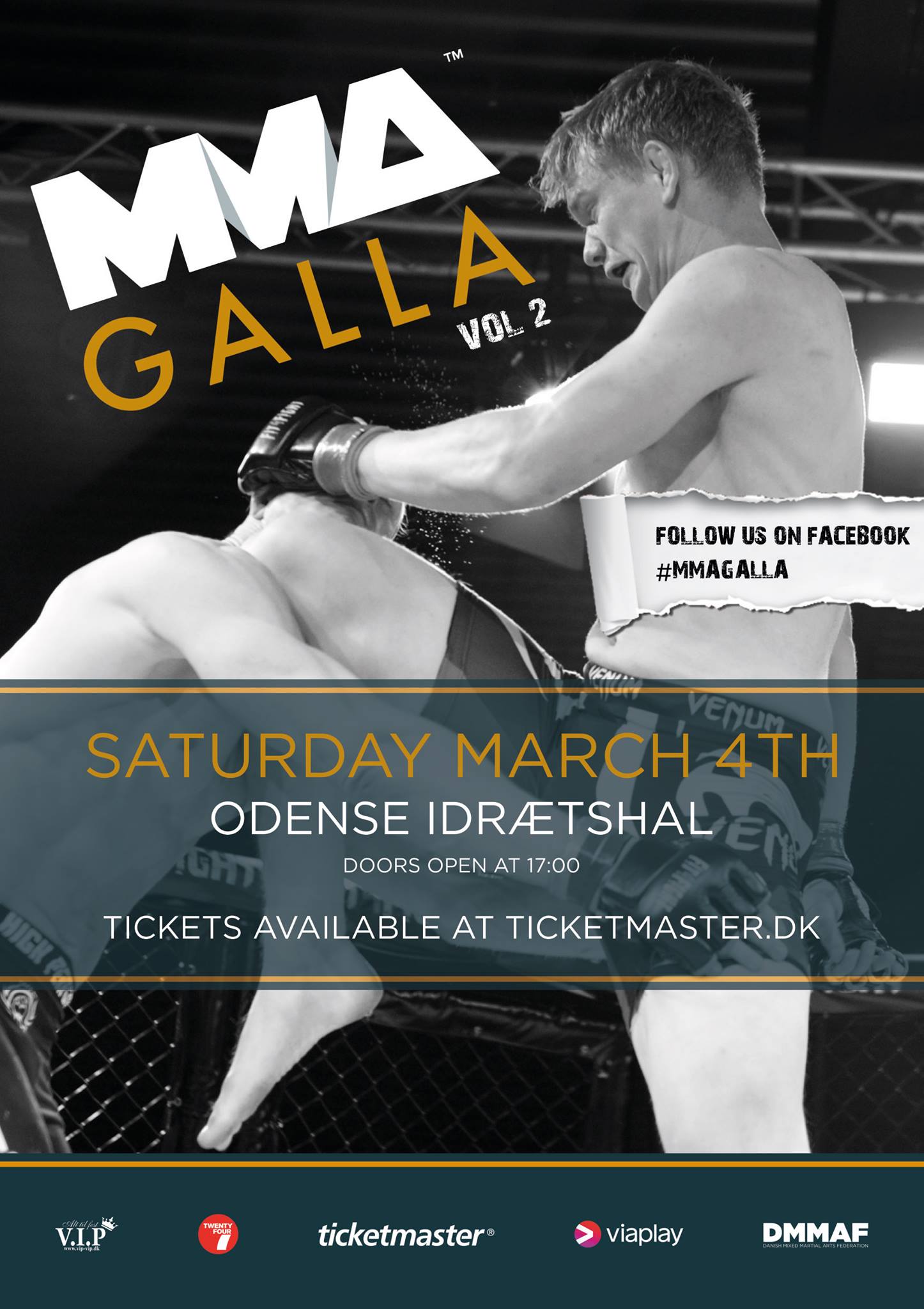 The card will also feature Rumble Sports' Jonas Mågård (4-3) who is riding a three fight winning streak, and looks to make it four as he will take on German Nepomuk Minarik.  "This fight is good for me because my opponent is a good grappler and that is where I had some problems with in the past, so I see it as a good way to test myself" says the Shark.
The third pro bout will be a debut of Danny Mathiasen, who represented Denmark in the 2016 IMMAF World Championships, where he lost his only bout by split decision.  However the bout was against two time IMMAF gold medalist from America Will Starks.  The Dane from CSA.dk will take on Norwegian K-1 Champion out of Tromsø in Abdi Farah (1-0).
Amateur MMA Fights
-83,9 kg Kim Larsen Fighterzone Dk Vs. Ollie Oliver CSA DK
-61,2 kg Solaiman Shareef Århus Fight academy DK Vs. Axel Vincent Fighter Center Odense DK
-70,3 kg Denis Gitanovic True Vikings DK Vs. Prince Avenu Århus Fight Academy DK
-77,1 kg Harald Polden Trondheim MMA Norway Vs. Jonas Bech Christensen BKM Arena DK
-93 kg Erhan Okuroglu Rumble sports Dk Vs.Kenneth Thorsgaard Fighter Center Odense DK
-77,1 kg Ricki Forssell Arte Suave DK Vs. Felix Köster Atrium Germany
-77,1 kg Phillip Andreasen Århus Fight Academy DK Vs. TBA
-77,1 kg Rasmus Elehrs BKM DK Vs. Milan Silva CSA DK
-70,3 kg Jonas troest FighterZone DK Vs. Martin Hansen Fighter Center Odense DK
Professionel MMA Fights
-73 kg Abdi Farah, Norway Vs. Danny Mathiasen, Denmark


-66 kg Nepomuk Minarik, Germany Vs. Jonas Magard, Denmark


MAIN EVENT Heavy Weight Jordan Mckie, UK Vs. Nick Barnø, Denmark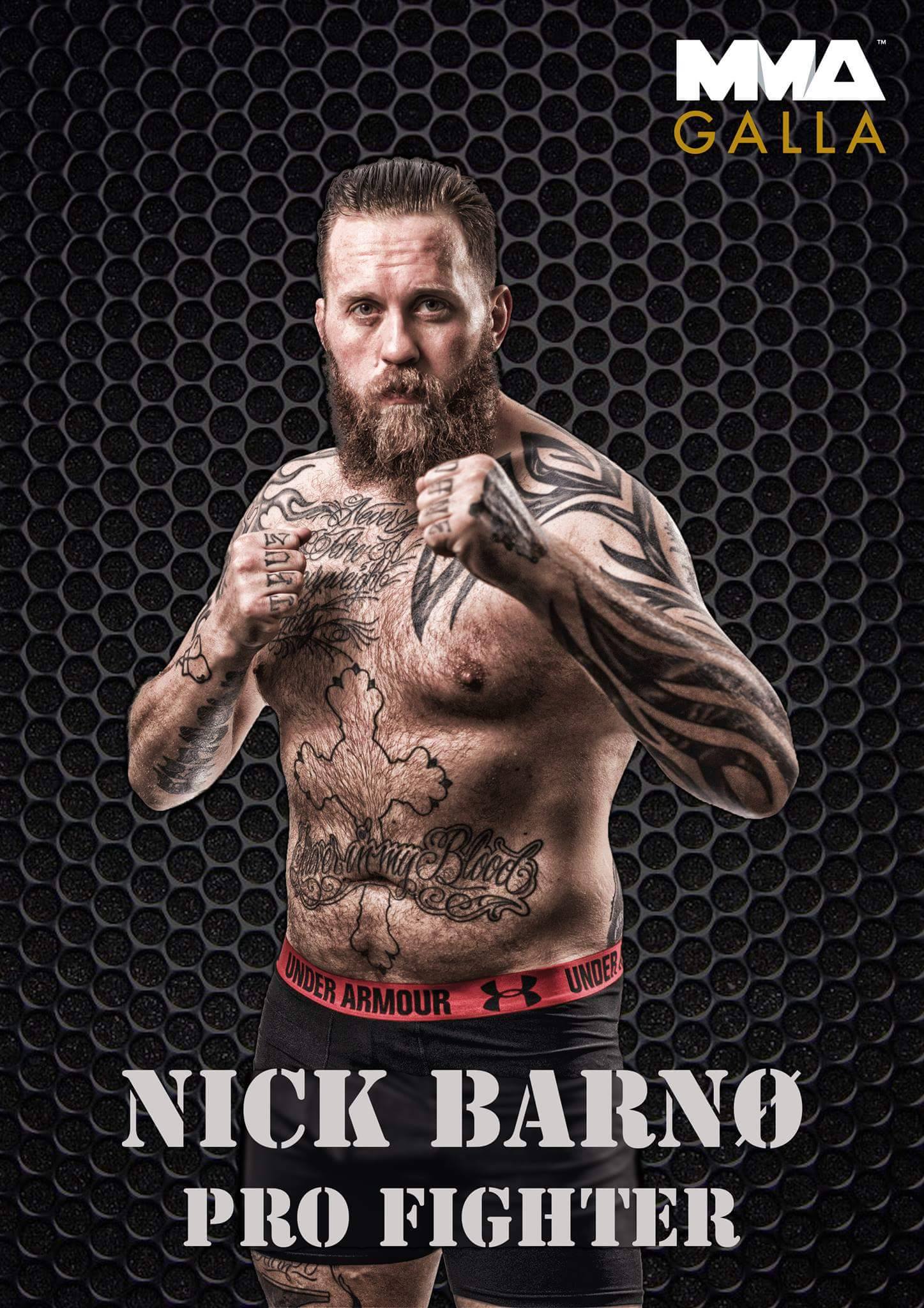 You can still buy tickets for the event to watch on Odense or you can watch on Viaplay Fighting.