It's been a year since Nicolas Dalby (14-2-1) last fought. The Rumble Sports fighter has been very visible outside the cage by commentating fights for Cage Warriors and on air UFC commentary for Viaplay. The Sharpshooter has now revealed that he is targeting a comeback fight inside the cage.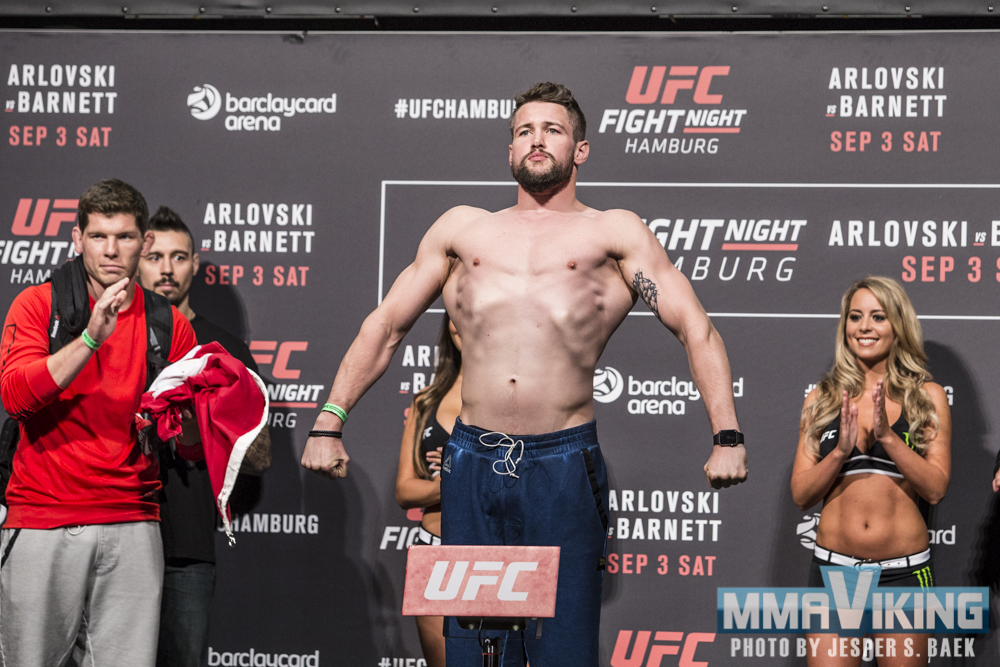 Dalby took to Reddit for a AMA to give fans an update. "If all goes as I'd like it to then a comeback fight in February and then hopefully UFC will ask me back. If not then I'll take it from there :)"
The Dane fought four times in the Octagon with a record of 1 win, 2 losses, and 1 draw. The 32-year-old won in a split decision over Elizeu Zaleski dos Santos in his UFC debut, had a majority draw versus Darren Till, then ended with back-to-back losses to Zak Cummings and Peter Sobotta.
In March, he was notified that he was cut from the UFC. "And now it's up to me to show the world that nobody puts Dalby in the corner… (I'll) go to the gym and train harder than I ever did before. I'll be back. Stronger and more dangerous than ever!" said the Dane after the news.
The Rumble Sports fighter entered the Octagon as the Cage Warriors champion carrying an undefeated 13 win and 0 loss record.
"Even with all the stuff that has happened the last couple of years I still feel that's the place where I would be able to get the most exposure, earn the most money and get the most recognition." says the welterweight.