Christian Colombo (8-2-1) was set to face undefeated Carlos Felipe (8-0) at UFC Sao Paulo on October 28.  However, the UFC has announced that Felipe failed an out of competition USADA drug test collected on July 29.
After a draw with Jarjis Danho in his debut last September, the heavyweight lost to Brazilian Luis Henrique de Oliveira last November.  The Dane sees the upcoming bout as a "do or die" situation.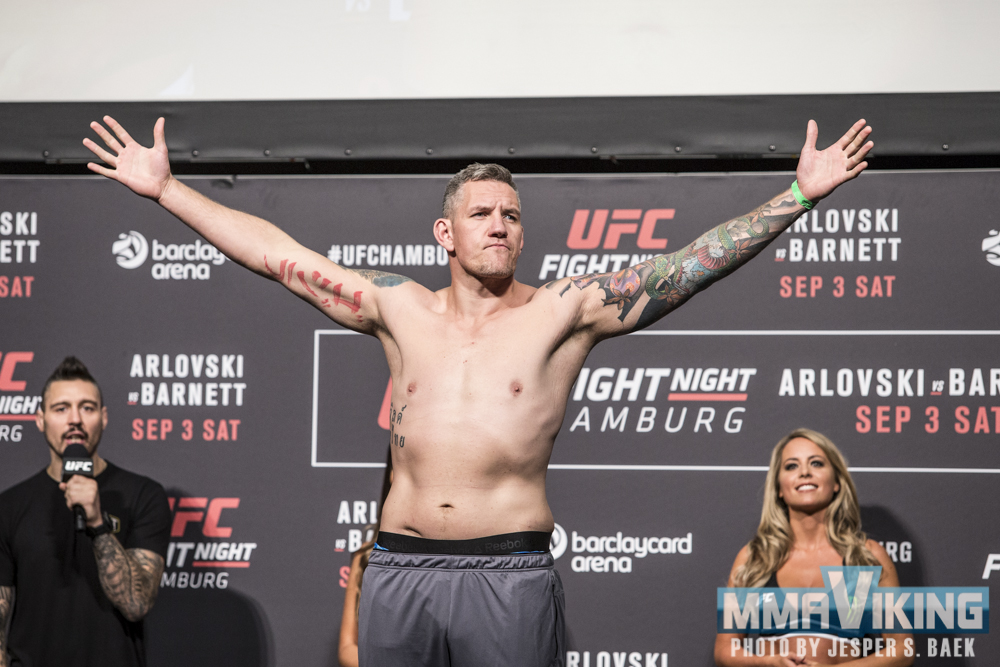 Colombo was re-scheduled to face Polish fighter Damian Grabowski (20-4) at the UFC on FOX 25 in Long Island card on July 22, but the Dane pulled out due to a knee injury.  The UFC is now seeking a replacement to keep "Godzilla" on this card.
The full UFC statement:
The UFC organization was notified today that the U.S. Anti-Doping Agency (USADA) has informed Carlos Felipe of a potential Anti-Doping Policy violation stemming from an out-of-competition sample collected on July 29, 2017. Because of the proximity to Felipe's upcoming scheduled bout in Sao Paulo, Brazil, on October 28, 2017, against Christian Columbo, Felipe has been removed from the card and UFC is currently seeking a replacement.
USADA, the independent administrator of the UFC Anti-Doping Policy, will handle the results management and appropriate adjudication of this case involving Felipe. Under the UFC Anti-Doping Policy, there is a full and fair legal process that is afforded to all athletes before any sanctions are imposed. Additional information will be provided at the appropriate time as the process moves forward.
UFC Fight Night 119 takes place in Sao Paulo, Brazil and is headlined by former champion Lyoto Machida taking and Derek Brunson.