"I got in!" is the first thing that Swedish lightweight Oliver Enkamp (4-0) revealed yesterday in the latest post on his website after finally being able to talk about his journey to the TUF 22 tryouts, something he hasn't been able to do until now due to a contract of confidentiality between the UFC and the participants before the cast announcement.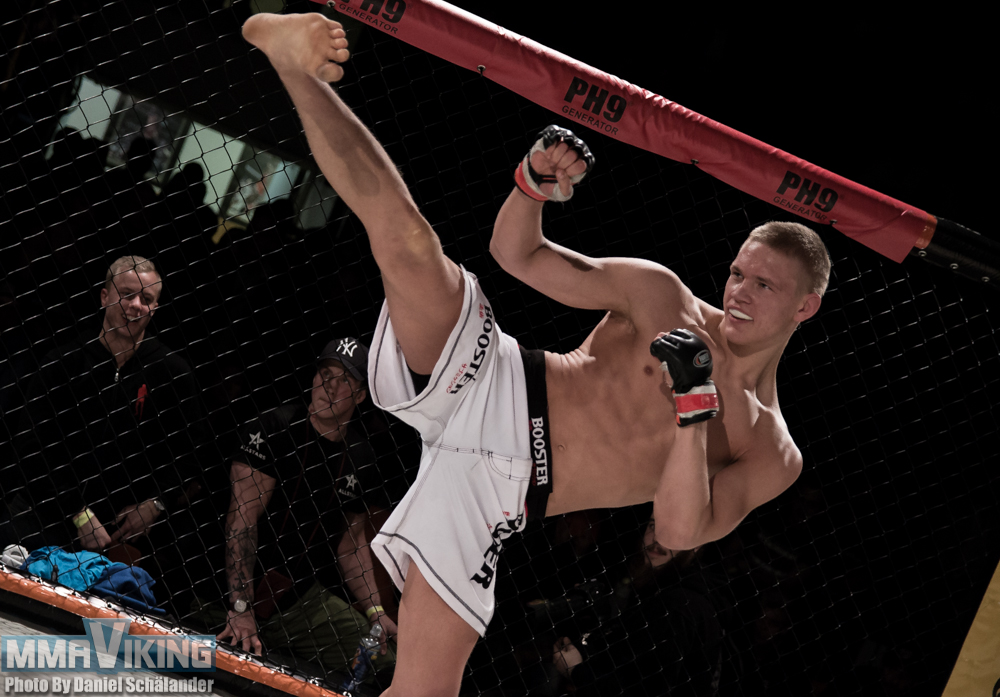 Swedes Martin Svensson, Frantz Slioa, and David Teymur were announced yesterday that made headlines, but Enkamp also got into TUF 22, but after some thinking he decided to pass on the chance he was given and it may have been a wise move.  The 23 year old had been struggling with many injuries and after some talking with his coaches a last minute decision came.
"Yes I passed the entire try outs, all the doctors tests, the interview and was selected for the TV-show… They were even very impressed by me. But I chose not to go! After a lot of going back and forth the reason for my decision was that I had to many unhealed injuries in body at the time and there by not enough preparation. I wanted to make a good first impression on the UFC so it was at the last minute I made my decision, and with my coaches backing me up on it."
Olivers coaches backed him up in his decision to not go to The Ultimate Fighter show.
"If you had been 30 I would have told you to go. But now you're only 23 and so much time a head of you, so it's better to make a great first impression and come back fully motivated and perform at your best"
It was in 2014 where he's injuries started to pile up, at the Swedish Submission Wrestling Championship it started with an old elbow injury coming back, early in the following year he took part in the Swedish Sanshou Championship where the elbow held up but with some bad timing and bad luck a fall injured his collarbone. After a vacation to Brazil with his brother he ended up with a messed up knee after getting caught in an unfortunate position during a BJJ session where he twisted it, something that led to a limp for some days and 2-3 weeks healing process.
So just the week before flying out to Las Vegas to fight his way into the house he decided to email the TUF contact person with his sad decision but it was to say the least a very positive response he got.
"No worries – we will keep you on the top of our list for future seasons." – UFC rep
So now Enkamp will be keeping his fingers crossed so the UFC decides to go with welterweights for the next season, for he has decided to move up one weight class after doing his rehab and training during this past summer at 84kg he has felt an increase in his energy. So instead of doing unhealthy weight losses which he is against he has already started to plan his move up the welterweight and with this he has also moved back to the Pancrase Gym where he started his MMA journey and be back to train under Omar Bouiche, something he feels will give him a new drive to evolve as a fighter.