Today, officials from The Zone FC announced that Swede Martin Svensson will defend his belt on May 6 in Gothenburg.  Read the press release below.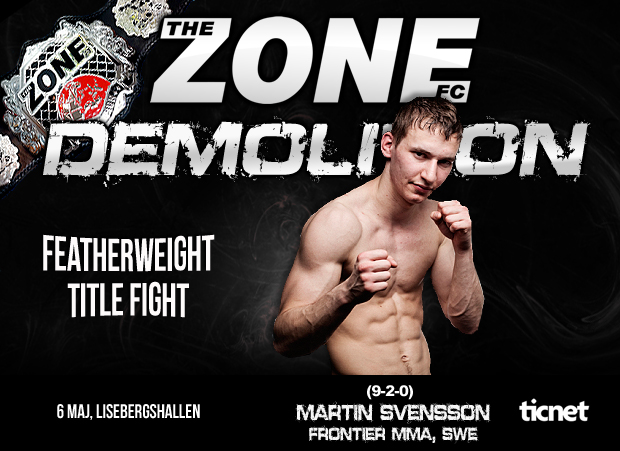 Press Release
Martin Svensson, the 26-year old tall feather weight from Frontier MMA in Malmö, is the The Zone FC title holder and ranked third in Europe according to German website Groundandpound. He holds a fight record of 9-2-0 and he is on a four fight winning streak.
Last time he fought at The Zone FC was in February 2011, he won a close decision win against Paul Reed. They went the distance and Svensson won by majority decision.
In his last fight he won against Dinky Ninjas John Cullen (12-5-1) in a SFC title fight in Scotland. Svensson won by submission in the fifth round.
Svensson hails from Malmö and Frontier MMA, but he has fought 6 times before at The Zone FC, so he is a local fan favourite. Svensson will defend his Featherweight title in Lisebergshallen Sunday the 6th of May.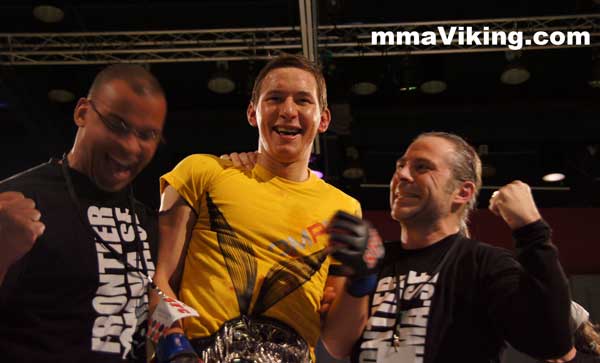 Tickets can be bought at Ticnet: http://www.ticnet.se/event/The-Zone-FC-10-Demolition-biljetter/LIH1001
Martin Svensson at Sherdog: http://www.sherdog.com/fighter/Martin-Svensson-31065
The Zone FC – Demolition Fight Card: http://www.thezonefc.com/fightcard.asp?CompetitionID=940
"Like" MMA Viking on Facebook and follow us on Twitter for updates on all things Nordic MMA.