Featherweight Rafael 'Margarida' Macedo (6 wins, 2 losses) will get a chance to get back on the winning track on January 17 as he travels to Belgium to face veteran Frenchman Hyram Rodriguez (12 wins, 12 loses). "My opponent has a lot of experience and I know this will not be an easy fight" says the Brazilian fighter that now calls Swedish Top Team home.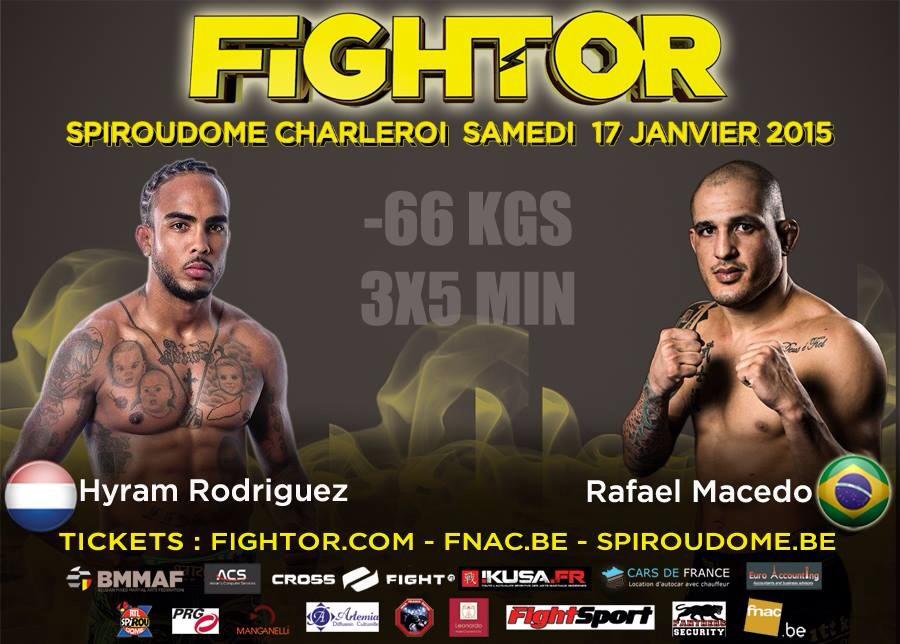 Macedo is another Brazilian that has move to the Nordics in search of emerging on the European scene.  "I have many Brazilian friends from my jiu jitsu team that were living in Sweden, so I went to visit and seek a different training and new opportunities then met the creators of the Swedish Top Team and was invited to be one of the team coaches." says the fighter that follows in the steps of Bruno Carvalho and Alan Carlos.
The decision to move came easy for the featherweight.  "I did not give a second thought because I knew the team would have a great future as they have a mega structure for athletes and great teachers such our head coach Babak."
"I had a bad cut weight and did not I recovered well for the combat, Frantz did a good anti game but it was a good experience because I had never passed the second round in my previous fights." says Margarida about his last fight against another top prospect Frantz Slioa, which he lost by unanimous decision.
The fighter has just returned from Brazil.  "I'm back to Sweden to finish my camp with my coaches." says Margarida of the upcoming challenge on the Fightor card.