21-year-old Tuukka Repo (5-1) was back in action at Cage 41 at the Cultural Centre in Helsinki, Finland and he did not disappoint. The 2015 IMMAF World Championship silver medalist will face Greece's  Claudio Vecani (5-3) shows he is progressing in his career with this impressive first round stoppage.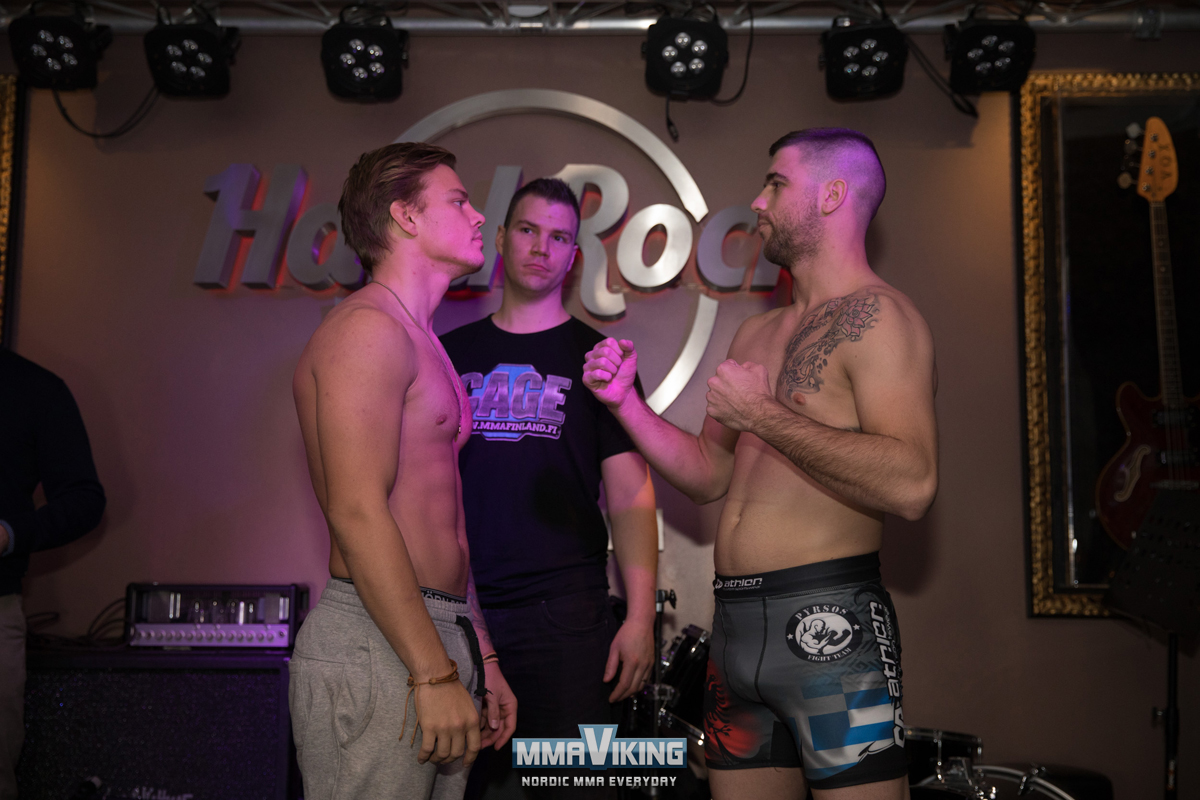 Rep took three heavy kicks immediately to start the fight, but returned a highkick of his own that KO'd the Greek fighter.  That was it.  25 second KO.
Repo has had all his pro bouts with the Cage promotion, and won his fourth straight win following his last outing at Cage 40 in September. The Hardknocks Helsinki fighter is improving with each outing.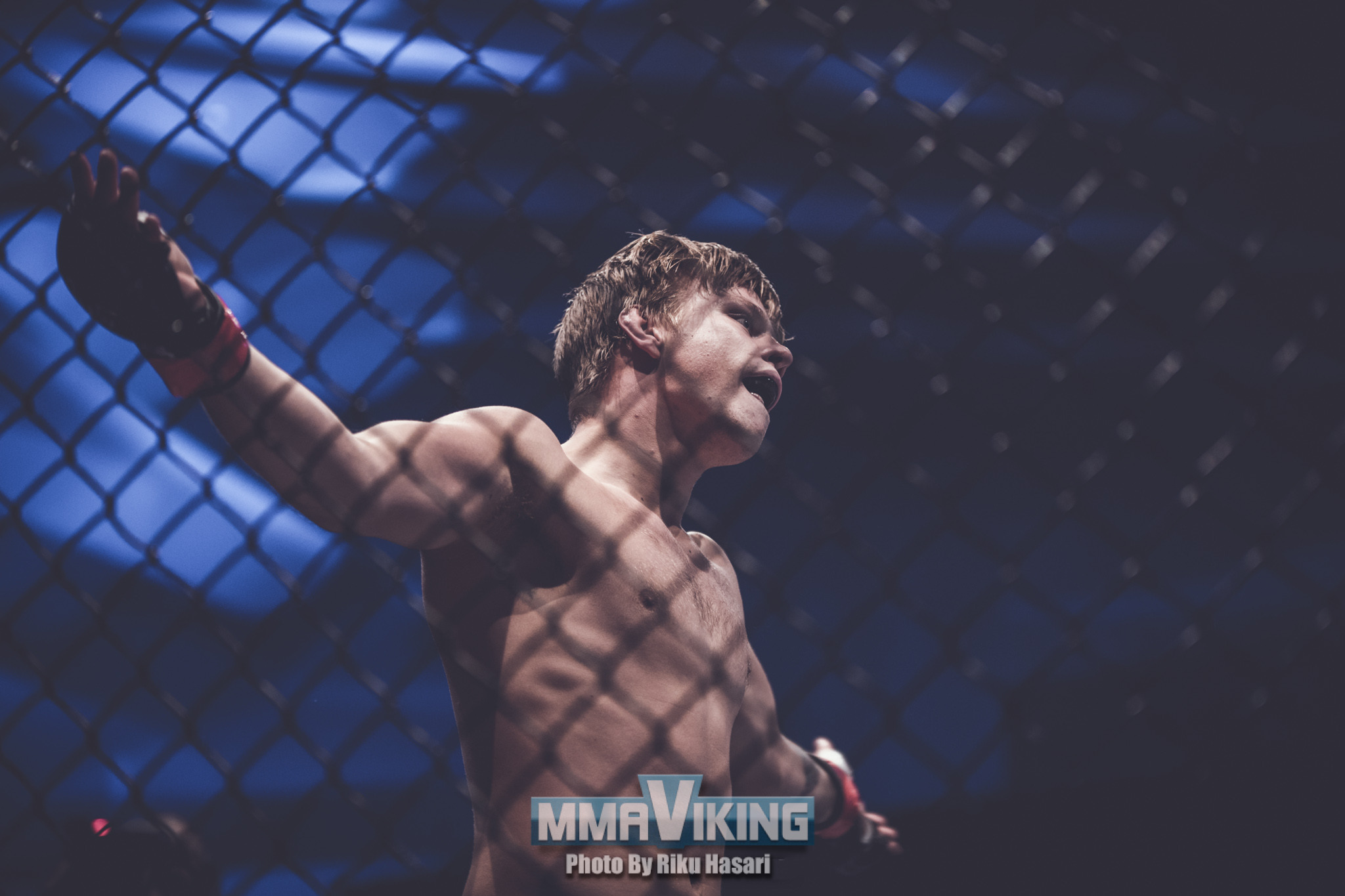 Vecani was born in Albania and is a dangerous finisher.  All five of his wins have come by finish and he had a four fight winning streak broken in his last outage at ACB 66.  He now has two losses in a row.
Photo by Riku Hasari.