Yosef Ali Mohammad (5-1) will fight in the semi-finals of the Inoki Genome Fight (IGF) Grand Prix heavyweight tournament against Team Nogueira's Fernando Rodrigues Jr. taking one step closer to the Grand Prix title on Saturday in Tokyo, Japan.  There is no live stream of the event, but MMAViking.com will be posting live updates as they become available.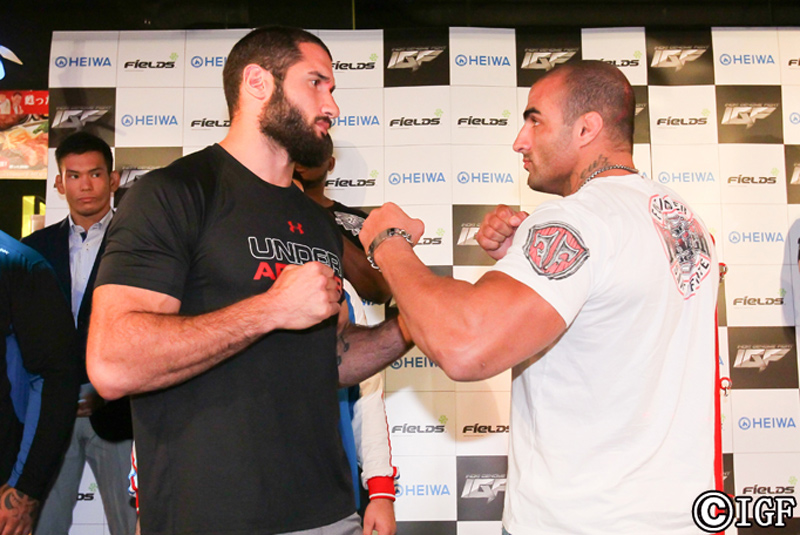 Results
Mohammad's early morning workout before his bout.
Mohammad lost his semi-final bout. While the Swede was on top for a point in the bout, it was the Brazilian that was victorious and will move on to the finals. It was a TKO for Rodrigues in 1 minute and 39 seconds. We will provide additional details as they become available.
【IGF4 両国大会 第9試合 試合速報】 (5分2ラウンド)▼IGF WORLD GP 2015 準決勝戦(IGFルール) ◯フェルナンド・ロドリゲス・Jr(1R 1分39秒 TKO)ヨセフ・アリ・ムハマド× #igf pic.twitter.com/h5qPsHilX4

— イノキ・ゲノム・フェデレーション (@IGF_OFFICIAL) August 29, 2015