As MMAViking.com wrote yesterday, the prosecution in the case against the Swedish MMA star was due today. Sweden's Aftonbladet.se is reporting that Reza 'Mad Dog' Madadi is now being prosecuted for the "theft of designer bags worth 1.7 million kronor".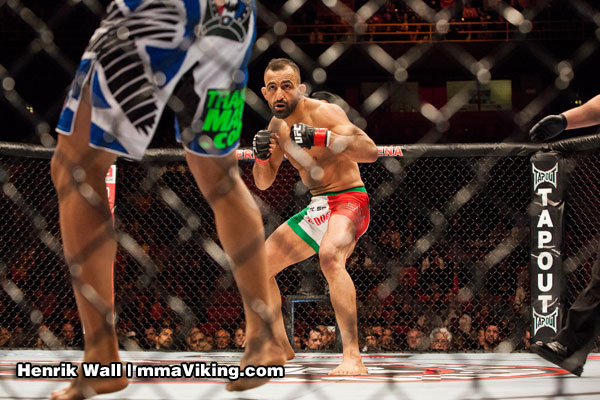 The website also publishes what it says are "surveillance pictures" in connection with May's alleged robbery. "I was in the wrong place at the wrong time" says Madadi who has consistently denied any involvement.
In addition to the pictured evidence, report states that fragments of glass from the store where the robbery occured were found on Madadi's clothing. "It's weird, I have not been in the store or near a store, he says in interrogations. I do not know how this could have happened." says Madadi.
Madadi was on top of the world in April, as he submitted Michael Johnson in his hometown of Stockholm Sweden in what was his biggest win to date. The fighter won over the fans in the highlight of the evening, and also collected a Submission of the Night bonus of $60,000.
The Iranian-born fighter is currently suspended from the UFC as they await results from the accusations.
Next for the case is a trial which mmanytt.se is reporting will begin on August 6 at 9:00 in Stockholm's District Court and continue until 16:30. If needed, the trial will continue on August 7.
The penalty for the offense is 6 months to 6 years.