The first Norwegian to win inside the Octagon, Simeon Thoresen, is now out of his bout scheduled with the Sweden-based Domingos Mestre at Superior Challenge 9. The welterweight bout was one of the more intriguing bouts on the upcoming November 23rd card in Gothenburg. Earlier today, Thoresen posted a picture on Facebook of a black and blue foot.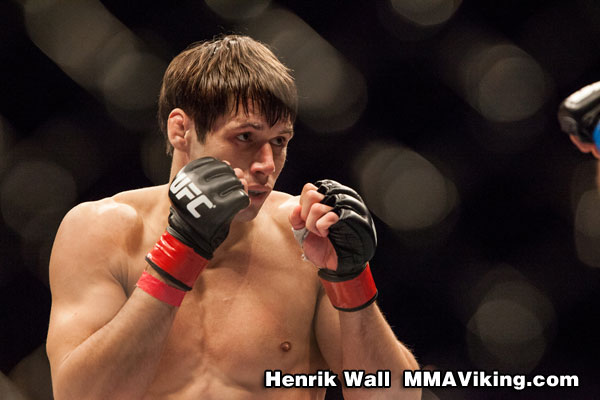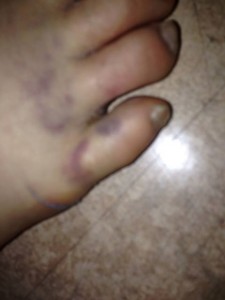 Updated Fight Card
"It's a shame, due to an injury sustained in training Simeon has had to withdraw from his SF bout, this will only make him more determined to come back stronger in 2014" says the Grin's manager Alex Burzotta.
The Frontline Academy fighter has a record of 17 wins and 4 losses and 1 draw. He showed improving skills inside the Octagon, but lost his last two bouts. He was however the first Norwegian to win in the UFC, beating Swede Besam Yousef in April of 2012. Thoresen's last bout was back in January, where he lost to David Mitchell by decision.
• Sami Aziz (Sweden) vs. Jens Pulver (USA)
• David Bielkheden (Sweden) vs. Besam Yousef (Sweden)
• Diego Gonzalez (Sweden) vs. Anton Kuivanen (Finland)
• Domingos Mestre (Sweden/Portugal) vs. TBZ
• Yosef Ali Mohammad (Sweden) vs. Duarte Fonseca (Portugal)
• David Glasnovic (Sweden) vs. Magnus Strandner (Sweden)
• Emil Weber Meek (Norway) vs. Per Franklin (Sweden)
• Simon Sköld (Sweden) vs. Guilherme Shigemoto (Japan)
• Michel Ersoy (Sweden) vs. Robin Gidlöv (Sweden)
• Martin Akhtar (Sweden) vs. Damien Pighiera (France)
Buy Tickets