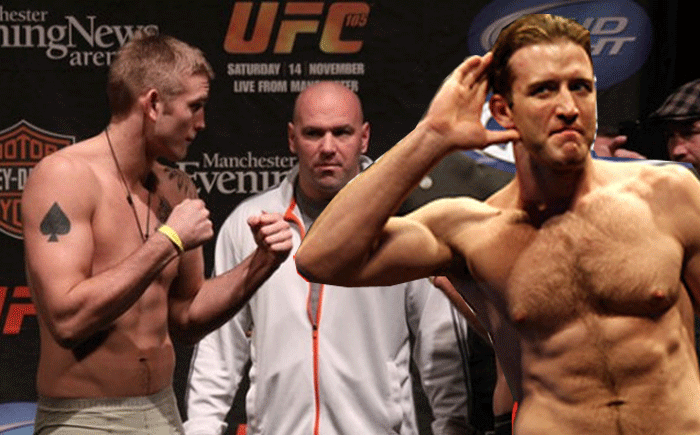 Sweden's lone UFC fighter, Alexander Gustafsson,  needs an opponent.  Here are five reasons that Stephan Bonnar should be next:
1) Timing – Both light heaveyweights are looking for opponents.  Bonnar took some time off after his last December victory over Igor Pokrajac at the Ultimate Fighter 12 Finale, and he recently announced on MMA Junkie radio he'd be looking to fight again in June or July.  Gustafsson said he was ready to fight right-away after his first round stoppage at UFC 127 in February.  He will need one more fight before the rumored November card in Sweden, which is now 8 months away.
2) Winners Facing Winners – Joe Silva, UFC matchmaker, favors pairing winners with winners and losers with losers.  Both fighters are on two fight winning streaks.  This fight will show if Gustafsson is the real deal on the way up in the ranks, or if Bonnar is still deserving of main card status.
3) Styles Make Fights – With the strike-first games of these two excited fighters, nobody will be thinking about grabbing a beer during this guaranteed slugfest.  While Gustafsson may be one or two fights away from matching up with another standout wrestler like Ryan Bader, seeing that Phil Davis was too much for the young Swede, a matchup with Bonnar is still a progression up the ladder from a pure striker like Diabate.  Gustafsson's wrestling will be tested again, but now is not the time.
4) Hype for the UFC in Sweden – It's crucial that the Mauler becomes a familiar face to the casual MMA fan in anticipation for a high-profile matchup at the November 5 Malmö or Stockholm card.  The UFC will host the first its first event in Scandinavia, and Gustafsson will be on the card.  A fight with the popular TUF alumn will show the MMA world how far Sweden's top fighter has come.  A win or a loss will still put on display the 24 year old fighter on a main card, exposing the Nordic secret to the MMA masses.
5) Fight Intrigue – The older, established gatekeeper role is something that the American Psycho will have to get used to.  At 33, the Tae Kwon Do black belt has already played this role with Jon Jones back at UFC 94.  Unless he has a breakout win, Uncle Dana will keep him around testing out upcoming fighters.  With a 3-1 record in the UFC, Gustafsson is young and hungry.  The young  prospect versus the known gatekeeper is a solid formula for interest and ratings.
While headliners Tito Ortiz and title contender Rashad Evans are also still without opponents, the UFC would not be matching them up with Gustafsson, whom the UFC seems to be carefully matchmaking appropriately to progressively test his growing skills.  Rich Franklin and Forrest Griffin also out of the reaches of Gustafsson for now, and a Bonnar versus Griffin III or another big name for the American doesn't seem deserving for the entertaining fighter with a not too recent 3-loss skid.
I like the matchup.  How about you?
Update (March 22) – Alexander Gustafsson responded to this potential matchup :
Swedish (original response):
Har inte hört något om att Stephan Bonnar skulle vara min nästa motståndare, nyfiken på vem det blir
Translation in English:
Have not heard anything about that Stephan Bonnar would be my next opponent, curious as to who it will be