Former Invicta FC fighter Elina Nilsson will be on the upcoming Cage Challenge XI card. The Gladius MMA athlete has a record of three wins and three losses.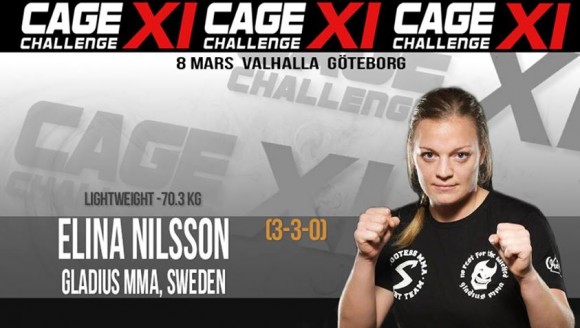 The Muay Thai world champion will fight at 70.3 KG. The event will take place at Valhalla in Gothenburg on March 8th. The Swede won her last bout against Zarah dos Santos at The Zone FC 12 in October.
Other Gladius MMA fighters announced for the card include Binh Son Le, Dexter Dyall Wallin, and Amin Afsan.