Elina Nilsson fights at Invicta FC 2 tonight, in the biggest MMA bout of her career. The Swede is the only Nordic fighter on the card, and will take on Strikeforce vet Julia Budd. The card was shown live at InvictaFC.com on Saturday night (Sunday morning in Scandinavia).
Weigh-in Photo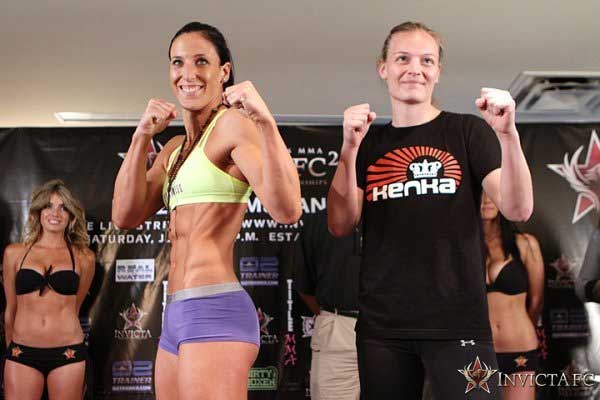 Results and Play-By-Play
Nilsson versus Budd is on the main card, and overall the 7th fight of the 14 on the card.  Classic "striker versus striker" bout says the announcers as the two come into the cage.  They say Budd is still ranked 8.
Round 1
Julia Budd shot for a double-leg takedown to start the bout, and put Nilsson on her back.
Budd pushes her against the cage, and Nilsson struggles to get up.
The Canadian takes side mount, but no real damage is done on top as she looks to stay agressive.  The two battle for control, and Budd takes full mount and tries to land some elbows.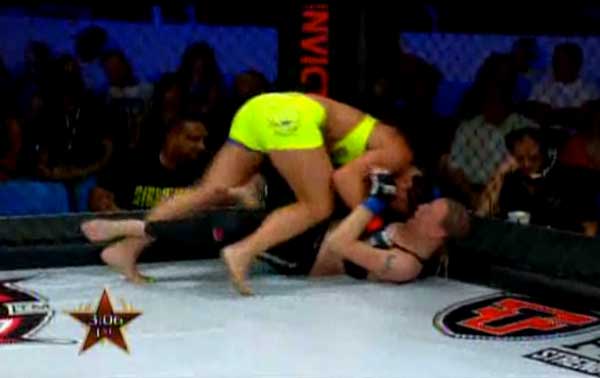 Nilsson is covering up, and Budd is in control.  The Swede turtles up, and looks like it could be stopped, but she moves out and re-gains half guard.
Budd regains top position and lands elbows and punches, and the referee stops the bout at 3:49 in round 1 for a TKO stoppage.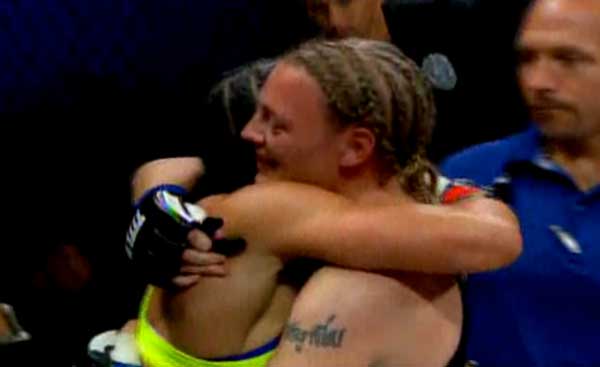 Julia Budd Wins by TKO at 3:49 in Round 1