After a successful debut in Halmstad, Heroes FC is returning with its second event on September 28. This time the promotion will head further south and stage a show at the Helsingborgs Arena.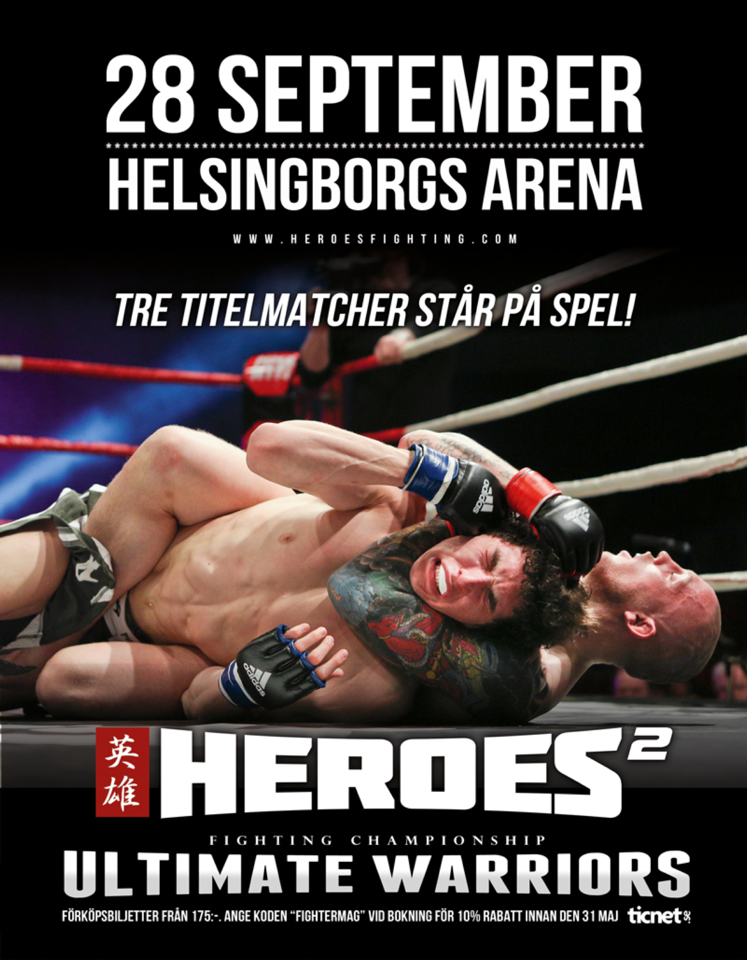 The card "Ultimate Warriors" is set to feature the three title matches set up from the last event, with winners Swede Emil Hartsner, Swede Andreas Stååhl, and the UK's Allan Love fighting for titles. No opponents for the title bouts, or any other matches have been announced for the event.
For a full report of Heroes FC 1.
You can buy tickets now at Ticnet.