Tonight in Copenhagen, European MMA is back with another solid card of international battles.
Most notable is the couple of Morten Hougaard Djursaa and Maria Hougaard Djursaa who will be main draws on the card, with Morten headlining the card against American Waachiim Spiritwolf.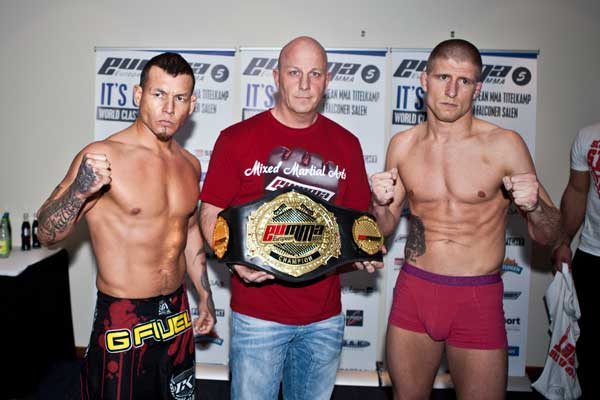 The couple became parents in January of 2012. Maria says she has lost 43 kilos in her drive to get back in fighting shape, while Morten defends his European MMA belt against the well known Bellator and Strikeforce fighter.
There are 7 bouts on the card and a stream will be available at Ekstrabladet.dk. Originally, the card was to feature Danish Olympic wrestler Mark O. Madsen, but he was injured his thumb in wrestling competition. Madsen is expected to return to the promotion n its September card.
Other late notice changes on the card include Norwegian Emil Weber Meek's bout. MMA Trondheim's Meek (2 wins and 1 loss) was set to face Spain's Manuel Garcia (25 wins and 15 losses) at European MMA 5, but now faces American Nick Laney (4 wins and 1 loss). This year, Meek has spent time at Florida's famed American Top Team, training with some of the world's best.  Most recently he spent part of his camp at Sweden's new super gym Allstars, where he was able to train with fighters such Swedes as Magnus Cedenblad and Jonatan Westin.
Christian Colombo also takes center stage with the co-headliner bout on the card. The currently ranked as the #5 heavyweight in the Nordics by MMA Viking, stopped Wieslaw Kwasniewski at European MMA 4. The Dane out of Combat Sports Academy now sports a 5 win and 1 loss record, in a career which hasn't seen a decision yet. He faces Björn Schmiedeberg (9 wins and 3 losses). The German has gone 8 wins and 1 draw with no losses in has last 9 bouts.
Fight Card
kl. 20.00 – Søren Bak (Denmark) Vs. Jamie Reynolds (England)
kl. 20.20 – Rune Petersen (Denmark) Vs. Gino Singh (Sweden)
kl. 20.45 – Emil Weber Meek (Norway) Vs. Nick Laney (USA)
kl. 21.05 – Maria Hougaard Djursaa (Denmark) Vs. Jorina Baars (Holland)
kl. 21.30 – Simon Carlsen (Denmark) Vs. Harry Mcleman (England)
Co. main event
kl. 21.55 – Christian Colombo (Denmark) Vs. Björn Schmiedeberg (Germany)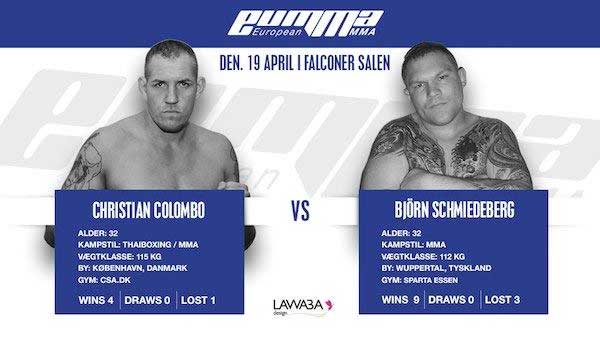 Main Event
kl. 22.20 – Morten Hougaard Djursaa (Denmark) Vs. Waachiim Spiritwolf (USA)
Djursaa Highlight Video
Betting Odds from Unibet

Click on the Banner Above for a Special Unibet offer!  Click here for European MMA 5 odds!