One of Nordic's most respected veterans Thomas "Moon Lee" Hytten looks to prove again that his best days are yet to come as he steps back in the cage on September 23rd at Botnia Punishment X.  The Norwegian is coming off of a big victory over Sweden's UFC veteran Per Eklund and looks to make it two high-profile wins in a row to re-ignite his career.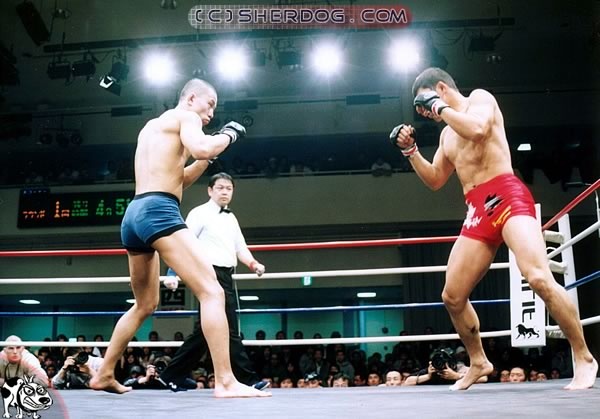 In an exclusive interview, MMA Viking talks to the Hellboy Hansen MMA fighter as he heads into the bout with Finland's elite wrestler Jerry "AD/HD" Kvarnström* (10 wins and 1 loss).
*Note : This interview was conducted prior to the change of opponent. See below for the original interview, and most recent developments.
Interview
MMA Viking : You are one of the respected veterans of Nordic MMA. What do you see as some of the biggest differences on the MMA scene since you turned pro in 2003?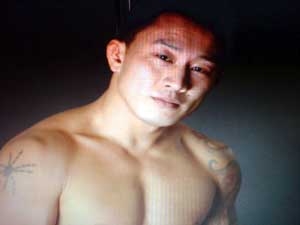 Moon Lee : Some of the major differences from 2003 till now is the growing talented pool of young fighters and the interest for the sport in general. There are also so many new well organized events now, and gyms focusing on MMA. I think it's a lot easier to build up a career as a fighter now.
MMA Viking : You recently scored an impressive KO victory over Per Eklund snapping a 3 fight losing streak. What did this win mean for you at this stage in your career, especially after a 2 year layoff?
Moon Lee : My fight against Per Eklund was really important. The last years my focus has been on work and family and not so much fighting, and with some lousy performances in prior fights I really needed this win. Personally and career wise. So now I'm back on track, and want to make the best out of what's left of my fighting career.
MMA Viking : You and are now set to face the young Jerry "AD/HD" Kvarnström. Can you tell us your expectations for this fight? 

Moon Lee : Jerry Kvarnström is a tough fighter with a good record. But I don't think he has met a fighter of my caliber yet. He won a lot of fights the in the first round and by chokes. He better get ready to go more than one round, and I don't see him submitting me. He is a good wrestler and he is strong and explosive, but so am I.
MMA Viking : What are your thoughts of fighting in Finland at Botnia Punishment?
I've had several fights in Finland before and I like the Finnish people. I'm looking forward to fight in Botnia Punishment. The event is small but it's some really good fighters on the card, so it should be a good event.
Opponent Change Update (September 11)
Thomas Moon Lee posted on his Twitter account @ThomasMoonLee "Damn, my opponent (Jerry Kvarnstrom) has pulled out of the fight. They are now searching for a replacement, hope they find one."  This has since been confirmed with Botnia Punishment, and they are currently seeking an opponent.  They hope to make an official announcement when a new opponent becomes official.
Opponent Change Update (September 12)
Botnia Punishment officials tell MMA Viking that they were informed that Kvarnström could not fight because he has been "sick for two weeks". In addition, the promotion is "searching an new opponent for Thomas, and I hope we can publish it today."
Opponent Change Update (September 15)
Officials have told MMA Viking that James " Scraps " Saville, Caged Steel, England 8-3-0 has been tabbed to fight Moon Lee. Good replacement on one weeks notice.
Opponent Change Update (September 16)
James Saville gave a short interview about his upcoming bout, and stepping up on short notice to to Botnia Punishment :
1. What do you know about Thomas Moon Lee?
Saville – "He's been on the European MMA scene for a while. Impressive one punch KO vs Per Eklund. He's tough guy from an extremely tough camp!"
2. there is only a short time to prepare to this fight, what you do with these few days
Saville – "I will keep my training light so i don't get injured. Some grappling, bag work and running, and Just mentally get ready to accept the moment when we face off."
3. what are your strenghts, how you will win the fight?
Saville – "My strengths are ground fighting, however I enjoy striking and i don't mind standing and trading strikes. I wouldn't like to predict the outcome. I just hope it's a war that the fans will enjoy.
Greetings to our Finnish MMA fans. It's a pleasure to be fighting in Finland! I hope I can give everyone a fight that will get you off your seat."
"Like" MMA Viking on Facebook for updates on Moon Lee, Botnia Punishment "X" and Nordic MMA.  Become a fan here.