Finland's bantamweight talent Toni Tauru (8-1) has signed a multifight deal with the Cage Warriors promotion. The quickly rising Finn's deal is for five fights or 18 months with the promotion. Tauru will make his Cage Warriors debut in March against an opponent unknown at the time.  In his last fight at EUMMA 7 The Finn impressed once again  when he submitted highly regarded Swede Emil "Megahertz" with a Submission of the Year worthy Gogoplata choke.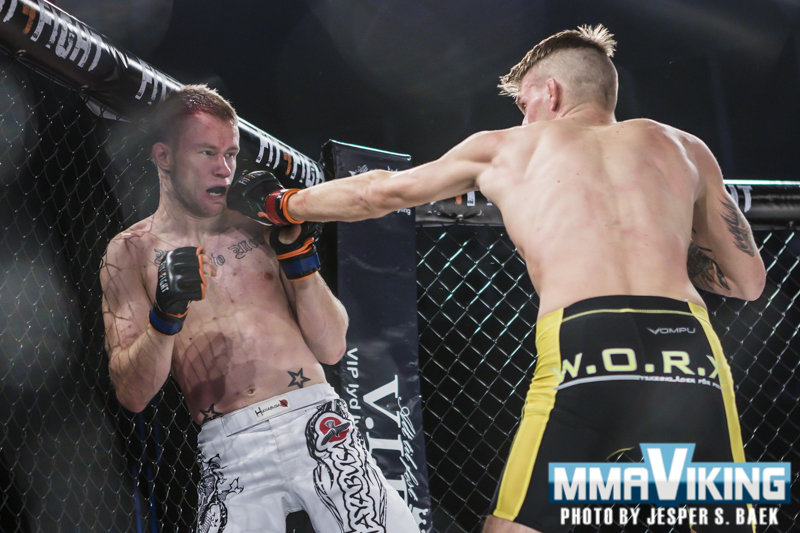 "The deal is for 18 months or five fights.  We paid close attention to the details of the contract so it took some time before we could find mutual ground with the promotion. Outside of the deal Toni will fight at the Lappeenranta Fight Night in May. It's great for the fighter to know your next fight four months in advance. Signing with Cage Warriors is big step for Tauru who's goal is to fight for the title. Of course the road to the Cage Warriors title fight isn't an easy one as the best European bantamweights are in there fighting for it. "
The timing is right according to Paananen:
"Toni is no teenager anymore. It's time to step up and see how far he can go. He has also finished his coaching studies so he can fully focus on being a pro MMA fighter now. After this 18 month deal he will still have time left on his career with lots of experience from the international level fight game. "
Since losing in his MMA debut to another Finn in Mikael Silander, Tauru has won eight consecutive fights. The versatile Finn has finished five of his last opponents with submission holds.